FINMA, Isio, IGG, WTW, PBU, Varma, FTN, LV, Link Group, BaFin, Aon, AXA IM, Law Debenture, Knight Frank, Carmignac, Abrdn
WTW – The consultancy has announced the appointment of Gaby Joyner as head of Great Britain at WTW. Her appointment to the role follows John Ball's retirement from the firm in August 2023.
Joyner, who has been with the company for 23 years, is head of WTW's employee experience business for Europe, a role that she will continue in while taking on additional responsibilities as head of Great Britain.
In her new role, joyner will represent WTW externally at a corporate level in addition to supporting GB business leaders and colleagues in the growth and retention of key clients and prospects.
---
Pædagogernes Pension (PBU) – Thomas Styrk has been appointed by the Danish labour-market pension fund as its new responsible actuary and head of the actuarial function, and will transfer to the new role from his current job at PBU as risk manager.
In his new job, Styrk will be replacing the pension fund's current responsible actuary and mathematical director, Frank Cederbye, who has chosen to work for PBU as an external consultant.
---
Law Debenture – The governance and transactional services provider has further strengthened its pensions professional trustee offering by naming a new head of corporate sole trustee.
Scott Pinder assumes the role at a time when UK pension schemes are increasingly appointing a corporate sole trustee (CST) to oversee governance, particularly in the face of growing regulatory demands.
Law Debenture currently acts as CST for around 60 clients – including the largest appointment of its kind.
Pinder said: "The CST route clearly marks the way forward for more and more schemes. This has been the trajectory for several years now, and we expect it to continue."
Pinder joined Law Debenture as a director earlier this year. He previously spent 15 years at WTW, where he served as a director, an actuary and a governance thought leader.
---
Abrdn – The asset management firm has appointed Tom Frost as head of UK institutional and global solutions, reporting to Xavier Meyer, chief client officer.
Frost joins from Voya Investment Management, one of the largest insurance owned global asset managers, where he was managing director of EMEA, (including the UK). Prior to that he worked at several investment banks, including Credit Suisse and Deutsche Bank, where he was responsible for asset and liability management coverage of UK and European insurers and pension funds.
---
AXA Investment Managers (AXA IM) – The firm has appointed Andrew Etherington as head of multi-asset total return. Based in Paris, he reports to Laurent Clavel, global head of multi-asset.
Etherington joined AXA IM in 2012 as senior portfolio manager in the multi-asset team, where he was responsible for managing multi-asset portfolios including multi-asset total return portfolios.
"Andrew's in-depth experience and knowledge of our current institutional clients and their specific needs in France, Belgium, Italy and in the UK will be instrumental in helping the growth of our Total Return Multi-Asset expertise," said Clavel.
---
Independent Governance Group (IGG) – The UK provider of professional pensions trusteeship and governance services has appointed Nicole Mullock as trustee director and Aziz Jalil as associate director to its growing team.
Mullock brings more than 20 years of experience in the pensions industry, having worked with trustees, advisers and large, complex corporates, and held senior roles at GSK, Waters Corporation and Buck. She has led large scale change projects including buy-ins, closure to accrual and complex de-mergers, along with leading governance and operational teams across a range of global pensions and benefits.
In her new role working with IGG clients, Mullock will use her inclusive and collaborative style to build strong relationships with trustees and sponsors, establishing clear strategic goals and ensuring the delivery of high quality governance and risk management.
Jalil brings 25 years of experience from across pensions, insurance, banking and asset management industry. An expert in investment management and asset liability management (ALM), he has previously held leadership positions at Credit Suisse, Mercer, Russell Investments, KPMG, Aviva, and Athora.
At IGG, Jalil will work alongside IGG's team of experts to help schemes develop and achieve their purpose, goals and objectives while mitigating and managing risks that they face.
---
Varma – Mikaela Öberg has been hired by the Finnish pensions insurance company as senior vice president of people and development, and will start her new role on 3 November.
Öberg will join Varma's executive group and report to president and chief executive officer Risto Murto. She will move to the Helsinki-based pensions firm from Espoo-based video games firm Remedy Entertainment, where she has been chief people officer for the past seven years.
---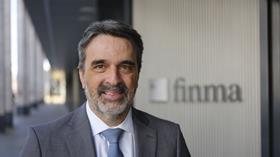 FINMA – Urban Angehrn, CEO of the Swiss Financial Market Supervisory Authority FINMA, will step down at the end of September 2023.
To ensure continuity in FINMA's operational management, the authority has appointed deputy CEO Birgit Rutishauser as interim CEO from 1 October 2023. Angehrn will assist Rutishauser ensuring an orderly handover of all business including the takeover of Credit Suisse by UBS.
FINMA did not disclose a reason for Angehrn's departure, nor is it known of his next steps. however, according to the FT, the head of Switzerland's financial regulator resigned citing the toll on his health of "permanent stress levels", months after orchestrating the rescue of Credit Suisse by UBS.
Together with his team and in close coordination with the Federal Department of Finance and the Swiss National Bank, Angehrn was instrumental in managing the Credit Suisse crisis, the biggest challenge in FINMA's history, the regulator stated.
FINMA's board of directors has already begun the recruitment process to fill the CEO position.
Angehrn assumed the CEO role on 1 November 2021. Over the past two years, he has led the authority overcoming several challenges, including in particular the handling of risks resulting from the Ukraine war, the supervision of supplementary health insurance geared towards client protection, and the conclusion of complex enforcement proceedings.
Also under his leadership, the first thousand portfolio managers and trustees were licensed by FINMA.
---
Swedish Fund Selection Agency (FTN) – Angelica Wassberg has been appointed by the FTN as a fund analyst within the new agency's operational due diligence team. Before joining FTN, she worked as a senior adviser and consultant at different financial companies including Wassberg Consulting and Länsförsäkringar.
---
BaFin – Frank-Walter Steinmeier, Germany's president, has appointed Julia Wiens to lead the insurance and pension fund supervision division at the financial supervisory authority, effective 1 January 2024.
Wiens succeeds Frank Grund, who is retiring at the end of September after spending eight years at BaFin. Wiens has held various management positions at insurer Bâloise, including head of non-life actuarial and industrial customer service, and head of risk control. Most recently, she was responsible for life insurance and investments.
BaFin's board of directors, who must have particular professional qualifications, are appointed by the president at the suggestion of the government, according to German law.
---
Isio – Donald Fleming, partner at Isio, has announced his retirement after over 15 years at the helm of the firm's Scottish business. He established what was then KPMG's pensions business in Scotland in 2008 after joining from PwC and has been instrumental to its success.
Since Isio launched just over three years ago it has been "a considerable success, doubling revenues, trading profits and headcount", the firm stated, with Fleming being critical to the expansion of Isio Scotland.

Following Isio's recent acquisition of Deloitte's UK pensions business, which completed in May 2023, Isio Scotland has now grown to a team of over 80, based across offices in Glasgow and Edinburgh. By revenue, it is one of the fastest growing pensions advisory business in Scotland. The team continues to grow rapidly, now under the leadership of Julie Gray, partner at Isio and a member of the team since 2008, when she joined from KPMG from Mercer.
Fleming will retire from Isio and as a partner on 31 October 2023. Thereafter, he will take up a part time role as a senior adviser with the business primarily in the Scottish marketplace.
---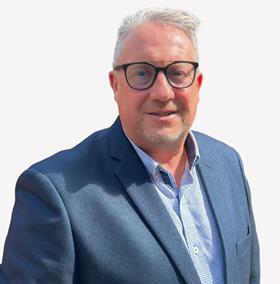 Broadstone – Jeremy Brown has been appointed as a senior defined contribution (DC) consultant in Broadstone's employee benefits consulting division. He joins the firm's DC team led by Damon Hopkins.
Brown has over 30 years' experience across a wide range of areas including workplace pensions, health and wellbeing, flexible benefits and employee engagement. He joins Broadstone from Benefex where he was principal consultant specialising in both client relationship management and developing proposition. He has previously held consulting roles at Capita Employee Benefits, Bluefin and Mercer.
In his new role, Brown will work alongside an already strong DC team who offer a full range of DC and workplace savings consulting services to corporate and trustee clients.
---
Pension Fund of Commerce (LV) – Thrainn Halldorsson is joining Iceland's Pension Fund of Commerce (Lífeyrissjóður verzlunarmanna, LV) as a new team member in its asset management department, focusing on responsible investments.
With the appointment of Halldorsson – who has previously worked as data scientist for Nordea Asset Management in both Copenhagen and Reykjavik – LV said it now had two responsible investment specialists in its nine-strong asset management department.
---
Link Group – The firm has appointed Danny Meehan as growth leader for its UK retirement solutions business. He will assume responsibility for all aspects of the team's growth, as part of Link Group's investment in transforming the UK pensions market and scaling its business.
Link Group has been heavily investing in UK pensions over the past three years, as part of its strategy to turn the pensions market upside down by bringing its Australian capability and technology to the UK. Meehan will oversee Link Group's continued expansion into the UK pension and retirement solutions market.
With 17 years of experience in the financial services and professional services markets, Meehan has held senior positions at KPMG, Capita, WTW and Cushon. He is an experienced consulting, sales and proposition leader with a proven history of driving growth for fintech, business process outsourcing, multinational pensions and employee benefits businesses and professional services firms.
He joins from Cushon, following four years as proposition and development director, where he played a key role in the digital leadership and development of the master trust and its member-led propositions.
---
Aon – Susannah Calder has been appointed as commercial lead for Aon's buyout and wind-up services in the UK. She is a partner in Aon's UK retirement team and was previously the trustee retirement consulting lead for Aon's Leeds and Manchester offices.
In her new role, Calder will be joining a 12-strong team focused on helping pension schemes that are contemplating the journey to buyout and wind-up.
"This is a team with significant expertise in the insurance market and of the winding-up process, an area which is now in a period of high demand from UK pension schemes and featuring earlier and earlier in trustees' planning," she said.
---
Carmignac – The firm has boosted its UK client management team through the appointment of Gavin Ward as head of UK business development, as the firm looks to expand its footprint in the region.
Ward will be responsible for the UK business development function, including leading the team of specialists. In this role, he will work across all client segments including retail, wholesale and institutional investors.
Reporting to global head of sales Martial Godet, Ward will help to grow Carmignac's UK business and improve its market penetration, including developing and delivering strategic third-party and institutional business development initiatives. He will also be responsible for identifying new areas for growth and bringing those ideas from concept to execution.
Ward previously held senior distribution roles at Invesco and Standard Life Investments (now abrdn).
---
Knight Frank – The global property consultancy has appointed David Goatman to the newly-created role of global head of energy and sustainability services.
The new role will allow the firm to ambitiously grow its energy and sustainability services (ESS) teams in eight global locations over the next two years. The firm is committed to significant investment to grow its global service offering, it said. The expansion aligns with clear and compelling client demand for ESS, with Knight Frank winning a number of mandates from global clients as they help businesses navigate the path towards net zero.
Goatman will direct ESG consultancy, renewables, e-mobility, utilities consultancy, infrastructure, waste and minerals.
He is currently head of energy, sustainability and natural resources EMEA and has been with Knight Frank for over 13 years.