Denmark's biggest commercial pension fund PFA Pension posted a 3.3% loss in 2018 for customers with market-rate pensions, as equity market falls at the end of the year took their toll.
The loss, measured according to the Danish FSA's N2 standardised reporting figure for market-rate pension returns, compares to an 8.2% profit reported in 2017.
Customers with average-rate pensions saw a return of 0.7% last year at PFA, according to the N1 standard, down from 3.5% in 2017.
Allan Polack, PFA Pension's chief executive, said: "A negative return is never pleasant, but the unrest on the financial markets did not come unexpected, and we have succeeded in reducing the losses through a strong focus on risk management."
Challenging years were inevitable, he said, and it was important to remember that pensions were a long-term investment.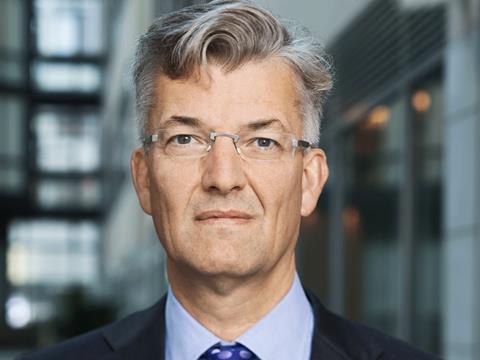 Over the last five years, Polack added, PFA customers had received a cumulative return of 41.9% with the recommended investment profile even including the negative 2018 result.
Releasing its annual report, PFA said it had significantly increased its investments in unlisted property, infrastructure, green energy and logistics in recent years.
When markets faced turbulent periods, it was important to look to sources of return that were less sensitive to market fluctuations than shares and bonds, the provider stated.
"During 2018, this area was further strengthened, and PFA now has approximately DKK90bn [€12bn] placed in unlisted investments," the pension fund said, citing its investment in telecoms operator TDC in the spring of 2018, and the unlisted loans it had provided during the year to Scandlines, offshore wind farm Hornsea 1 and other borrowers.
In terms of its overall business, PFA reported a poor result for its health and accident insurance operations, which had been hit by more claims and less policy reactivation than expected. This business area made a DKK830m loss, deeper than the DKK427m loss registered in 2017.
However, PFA saw a "very satisfactory" influx of new customers overall last year, bringing in 526 new corporate customers and more than 50,000 individual customers.
The company made net profit of DKK114m for 2018, down from DKK247m in 2017.
Total payments in rose to DKK37.4bn, compared to DKK341bn the year before.
Total assets dropped to DKK575.8bn for the holding company at the end of 2018, from DKK596.3bn a year before.