Volo APF, the Dutch general pension fund established by PGGM, is in advanced talks with other general funds for transferal of all its pension rights and members, according to chair of the board Johan van der Tas.
Volo was set up by PGGM in 2016 as a consolidator vehicle of small Dutch pension schemes, but now plans to liquidate once the pension arrangements of its two clients have transferred out to a new provider. It aims to complete the transfer by 1 January 2020.
The reason for Volo's intended liquidation is that PGGM – Volo's founder, asset manager and provider – has decided that the APF no longer fits into its strategy, as announced in October last year.
The APF formally declared that it no longer had a future in December, Van der Tas said. Following this, a search to house all current clients started, which led to the decision that another APF would be the best solution.
According to Van der Tas – who succeeded Erik Goris as chairman on 1 May – Volo was in advanced talks with other APFs in close consultation with its two clients, consultancy firm Ortec and Jan Huysman Wz, the closed fund for former employees of cocoa processor ADM.
The APF has a responsibility for all accrued rights, but Ortec as an employer is responsible for new accruals. According to Van der Tas, the intention is to keep the existing and the new pension rights in one place. Jan Huysman Wz is a closed pension fund with the employer no longer being involved; in this case consultations will be held with the stakeholder body.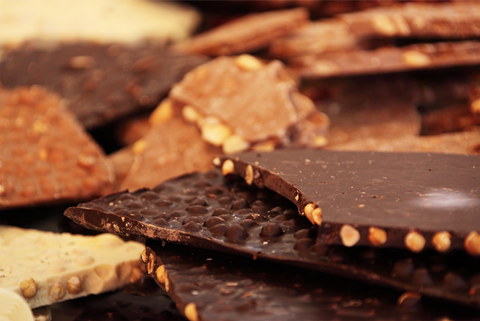 Van der Tas said Volo would not push to hit the deadline at any cost. "Duty of care is more important than speed, as we have agreed with our clients," he said. "Which is possible, because Volo has a contract with PGGM until 1 January 2023."
The contracts of Ortec and Jan Huysman Wz with Volo also run until 2023. Both funds joined the APF at the start of last year.
The individual schemes' assets were ring-fenced so it was not necessary for both to go to the same APF, Van der Tas said, adding: "We [will] look at what is most suitable."
Volo is one of six Dutch APFs established in 2016, after this vehicle became legally possible. Once Volo is liquidated, however, just four will remain.
Delta Lloyd's APF also decided to terminate in October 2018 and handed over all its clients earlier this year to the Centraal Beheer APF. According to the latest figures, Volo APF manages €325m in assets.
Food wholesaler eyes APF for €356m scheme
The pension fund of Dutch food wholesaler Sligro is likely to merge into an APF, it has announced. The move marks a reversal of a decision made in 2016 by the Sligro pension fund and employer to keep the scheme independent.
A working group consisting of all decision-making parties – the board of directors, the pension fund's board of trustees, the works council and the accountability body – expressed a preference for entering its own ring-fenced section within an APF, the Sligro scheme said on its website.
A formal decision was likely to be taken in fourth quarter of 2019, according to the online statement, which in turn would lead to liquidation of the €356m pension fund during 2020.
The Sligro scheme cited regulatory pressures and the availability of trustees as the main reasons for its reconsideration.
Current fund chairman and Sligro CFO Rob van der Sluijs said he could not provide any further comment besides the information on the scheme's website.
The Sligro is responsible for the pensions of more than 10,000 members, of which 4,400 are active members. The fund had a funding level of 110% at the end of April.