The UK's competition regulator was quizzed by pension industry representatives at an event in London this week, regarding its recent proposals for the investment consultancy and fiduciary management sectors.
Three representatives from the Competition and Markets Authority (CMA) addressed attendees at an event organised by the Transparency Task Force, a campaign group, prompting plenty of questions for the watchdog about its investigation.
Its final report, published in December, recommended a number of remedies to improve competition among consultants and fiduciary providers, including mandatory tenders and a requirement to separate investment advice from fiduciary advice.
Topics raised by audience members included the activities that should come under an expanded remit for the Financial Conduct Authority – which is set to be granted regulatory oversight of investment consultants for the first time. Some audience members honed in on the need for a level playing field concerning third-party evaluation, which was sometimes carried out by firms that were not investment consultants.
The CMA said its remedies "try to bite" at the point where a pension scheme turned to fiduciary management for the first time.
This, said Alison Gold, project director at the CMA, was because switching to another provider could be very time-consuming or expensive, "so when a pension scheme first makes that move into fiduciary management we think it's really important that they drive some competition and make sure they get the best deal".
Splitting investment advice and fiduciary management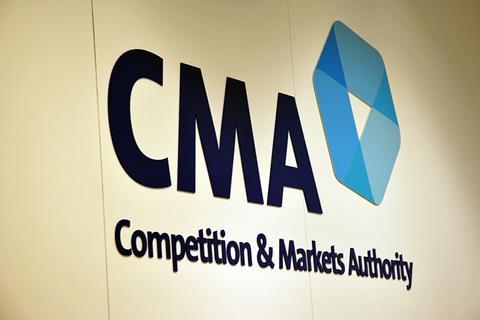 Asked if the CMA had considered requiring firms to legally separate their investment consultancy and fiduciary management businesses, Gold's colleague Corina Donohoe explained that the watchdog had decided not to pursue this because the remedy may have been "disproportionate to the aim".
"We thought just separating the investment advice from fiduciary management advice was as efficient and more proportionate a remedy," Donohoe added.
"We have a duty to put in place remedies that are effective and that are proportionate and, if we have a choice between two remedies, the one that is most effective and most proportionate to address the issue [will be chosen]."
Gold said the CMA had also found there were some benefits to firms being able offer both services – for example the ability to spread costs – and it was wary of stopping this.
"We gave quite careful consideration to the different pros and cons of different things," she said.
She also emphasised that the watchdog wanted its remedies to work together as "a package of things which work together to stop trustees almost unwittingly moving from one service to another without driving some competition".
The CMA was also questioned about fiduciary managers with their own asset management firms and activities, in light of "the room for conflict for principal-agent issues".
Gold indicated that the CMA expected the requirement for fiduciary management providers to disaggregate fees for customers – one of its proposed remedies – "will help shine a light on that."
In addition, the CMA had found good awareness among clients that some fiduciary managers were part of broader asset management firms and therefore might primarily be investing in their own products.
Alistair Thompson, director of remedies, business and financial analysis at the CMA, added that sometimes fiduciary managers were chosen for those reasons.
What happens next?
According to Donohoe, the CMA was working on drafting the "remedies order" to put its proposals into force, and planned to launch a public consultation on the draft order next month.
There will be a three-week window to comment, with the CMA aiming to have a final order by the end of March or beginning of April.
The timescale was tight because it needed to notify the European Commission and give it six days to respond regarding remedies that went beyond current MiFID requirements, Donohoe said.
Assuming a positive response from the Commission, the CMA would then issue its final order on or before 11 June, the statutory deadline. The order would come into force six months later, in December 2019.