Rapidly improving renewable energy technologies and global warming concerns are fuelling radical changes in the US energy sector
Key points
The US energy sector is in the midst of a radical transformation
Renewable energy technology has improved so much that it is often viable without subsidies
Coal looks set to be the biggest loser in the energy transformation
Natural gas, although a fossil fuel, can play a role in helping the growth of renewables
The US energy sector is undergoing a seismic transformation that has ramifications across the world. It is creating reverberations across foreign policy, energy security, economies both domestic and foreign and even global warming. For investors, navigating through a rapidly changing energy environment is not straightforward. There may be tremendous opportunities but they also come with high uncertainties and with many companies suffering from low profitability.
For some investors, such as CT Fitzpatrick, CEO of Vulcan Value Partners, the energy sector as a whole is unattractive. "You don't get to control your own destiny," he says. "What is the price of oil and gas going to be over the next few years? Who knows? I can tell you the value of a company today, but it is not stable as it is tied to commodity prices." Yet for most US equity investors, the US energy sector is too large and important to be ignored.
Even Fitzpatrick is positive towards the energy servicing companies. However, he sees them priced at unattractive levels relative to fundamentals. The notable exception is National Oilwell Varco, which supplies drilling equipment to the oil and gas industry.
An interplay between four key factors is driving the transformation. First, the rapid reduction in the cost of renewable energy in the form of wind power and solar power.
Second, there seems to be a clear trend towards electric vehicles. Tesla may be the poster child, but all the main auto manufacturers will be bringing out new ranges of electric vehicles in the next few years. The rising demand for batteries has led to technological innovation and falling costs. This development has opened up potential energy storage solutions for intermittent energy sources.
"What is the price of oil and gas going to be over the next few years? Who knows? I can tell you the value of a company today, but it is not stable as it is tied to commodity prices" - CT Fitzpatrick
Third, environmental problems and concerns over global warming are becoming increasingly important to the public at large. This development suggests a likely long-term decline for coal, favouring natural gas as an alternative in the absence of sufficient carbon dioxide-free energy sources.
Finally, fracking has made the US a large exporter of hydrocarbons and one of the world's lowest cost producers. These factors, says Alex Leung, director, infrastructure research and strategy, at UBS Asset Management, have changed the fundamental principles of energy investment.
Renewables are the dream fuel for environmentalists and have gained widespread support from governments through subsidies. Without them, in both the US and Europe, their use would not have expanded so rapidly. But to give the industry credit, says Leung, technology has improved so much that in a lot of places, unsubsidised renewables have become economic and the cost of renewables continues to decline.
"In the US, federal subsidies are being phased out but it almost doesn't matter as more projects become economic. Although wind used to have a larger share than solar, solar is now catching up as it has a clear trajectory for bigger cost declines. Solar also has individual families installing panels on rooftops as well as utility companies."
The rising popularity of electric cars is giving a boost to improving battery technology which utilities can take advantage of when it comes to wind and solar energy. However, while storage technology looks set for a bright future, the current opportunities are still limited, according to Leung. "We are still in the initial stages of adopting storage technology and are not seeing that many large projects," he says.
A lot of the projects being undertaken are by large utilities that have the scale and resources to try out new technologies which they may view as an R&D exercise. The policies and economics have not yet become fully aligned for storage technology, so there are still some discussions on how storage projects can make money. "The technology is still improving. It is a bit like solar 10 years ago when there was a lot of scepticism," says Leung. "But costs kept coming down faster than people expected and the same thing could happen to batteries."
The biggest loser in the energy transformation is likely to be coal, with the relative shift to renewables. However, while coal may be viewed negatively from an environmental viewpoint, nuclear, despite being the only mainstream energy source that produces no carbon dioxide emissions, is likely to suffer as a result of a long-term lack of investment. "There is all this technological disruption happening elsewhere but while the technology of nuclear is mature, it is not cheap or particularly economic versus other energy sources, while you have to deal with all the political issues," says Leung.
One reason why nuclear is expensive is that safety standards, some would argue, are set at unreasonably high levels based on erroneous science. But changing the public perceptions on radiation safety might take generations or a climate crisis to overcome.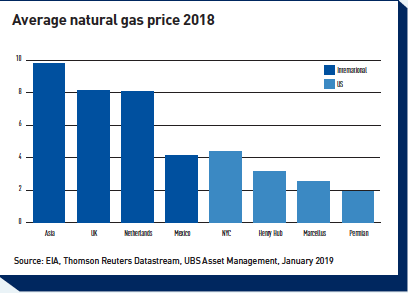 The most notable feature of the US energy marketplace of course, has been the 'shale revolution' that began in 2006. It has unlocked vast amounts of oil and natural gas production in the US. According to the US Energy Information Administration, the US will become a net energy exporter in 2020, which would be the first time in 70 years.
As Michelle Butler, portfolio specialist for commodities at Cohen & Steers points out: "It truly revolutionised the energy industry on a global scale, setting the US up for a new era of dominance as an efficient low-cost energy producer and exporter."
The foreign policy implications of the shale revolution have also been a game changer, vastly improving the competitive position of the US on the global stage. Many of the sanctions the US has been able to impose on Iran and Venezuela, for example, were made possible largely by this dynamic.
The problem for potential investors in shale oil and gas is that it is not easy to make profitable investments. "We have a small long position on the gas side and short on oil," says Chris Connolly portfolio manager at Antipodes Partners. The returns on the oil side are more challenged, he argues. The rapid growth in the past four or five years was particularly significant for small players that grew rapidly in size, which masked some of the underlying problems.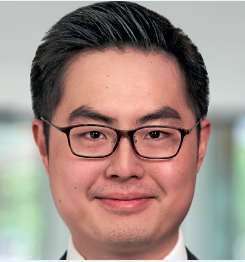 Shale fracking has the characteristic of high initial production, followed by sharp decline rates after two to three years, which can lead to operating costs rising exponentially as growth rates slow.
Problems also exist in infrastructure and access to markets for the smaller-scale operators. The majors such as Exxon and Chevron are moving into the field and this, in turn, is changing the game to some extent. Occidental Petroleum has also acquired Anadarko Petroleum, so increasing its position in the US Permian Basin, with the world's largest oil reserve. "The majors, however, are more measured in their approach and prepared to accept lower returns at the wellhead than the smaller independents."
The shale revolution is also leading to a huge increase in natural gas production. As a result US prices are becoming the lowest in the world and there is a huge growth in exports of liquid natural gas (LNG).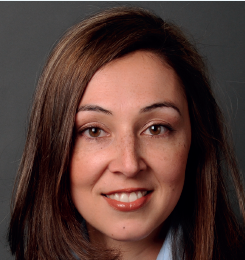 While natural gas is a fossil fuel it is a significantly cleaner option than coal, especially for power generation. "We have already seen a steady decline in coal-fired generation in favour of natural gas-fired power plants both in the US and abroad," says Butler. "As China commits to an aggressive fuel-switching policy that favours natural gas over 'king coal', the US stands to be a key beneficiary of this demand." Natural gas can also be argued to be a transition fuel as economies shift away from coal to renewables.
Leung sees gas-fired power stations in supportive jurisdictions with high barriers to entry as attractive, as they help to promote the growth of renewables. That is at least until battery technology catches up to reduce the requirements to have separate sources of continuous power.
US equities: Past, present and future
1

2

3

Currently reading

Powerful currents transforming energy

4