Emerging private equity markets deserve the attention of investors with a long horizon
Key points
Emerging markets have been in the doldrums since the global financial crisis, but things are starting to look up again
At the same time, values are stretched in developed markets
Growth in consumers is a key theme
Local private equity firms are becoming more prevalent, particularly in Asia
Listed equity in emerging markets represents a much lower percentage of GDP than in developed ones.
For investors, private markets can offer direct access to the consumer growth story that underpins the rapid growth of emerging markets. But interest from investors has ebbed and flowed since the global financial crisis that started a decade ago.
Following the worst excesses of the crisis, a wave of investment flowed into emerging markets, with record amounts going to China. However, the taper tantrum of 2013, when the US started to reduce quantitative easing (QE), was followed by a slowdown in emerging market currencies and a recovery in the US. That led to emerging market private equity returns looking less attractive and investors looked elsewhere. This may be about to change, with valuations in developed markets stretched and evidence that investors are again looking to shift to emerging markets.
Persuading investors to invest in emerging market private equity is not easy, as Andrew Newington, CIO of emerging market specialist Actis, has found out. About 90% of investments by the firm's limited partner are in developed markets. Actis, which spun out of the UK's CDC in 2004 as a pure emerging markets private equity firm, has diversified into energy and infrastructure, which account for about twice the $2.7bn (€2.2bn) it still has in private equity. It also had to shift its focus in recent years away from anything commodity related or manufacturing or business services, where it had few competitive advantages, says Newington.
He argues that investors should now reconsider emerging market private equity because of the two long-term sustainers of economic growth – population and productivity growth. Neither is prevalent in the US and Europe where, instead, everything is "priced to perfection", driven by QE-induced low bond yields.
What characterises emerging markets though, is strong growth, a movement towards stronger governance with a resurgence of confidence in regions such as Latin America against a backdrop of rising commodity prices. What can also be seen now is a rapid expansion of an entrepreneurial class, together with a tremendous enthusiasm for reforms across emerging markets. What this adds up to for investors, argues Newington, is more risk in developed markets than in the emerging ones.
It is not surprising that Coller Capital's most recent Global Private Equity Barometer (winter 2017-2018) reports that 80% of Asia Pacific-based LPs and over half of North American and European are planning new commitments to China in the next three years. Asia represents 60-70% of global private markets funds in investor Pantheon's emerging markets exposure, with China, followed by India, the dominant markets, says Brian Lim, head of Asia and emerging markets.
Local knowledge
Coller's positive data for China may not be applicable across all emerging markets, but it does indicate a resurgence of interest. What is worth noting is the growth of local investment talent, especially in larger markets such as China and India. Many local teams have been adept at generating strong returns, and Lim says: "We passed the stage of thinking you are compromising on quality by investing in local funds many years ago."
As he points out, local teams would have been trained in the best institutions locally and in the West and gained a lot of operational and private equity experience. The competition for the country and regional funds is intense, with much of the top-quartile returns in Asian markets comprised of local country funds. But there remains space for regional and global funds, according to Lim, as they can flexibly allocate capital across regions.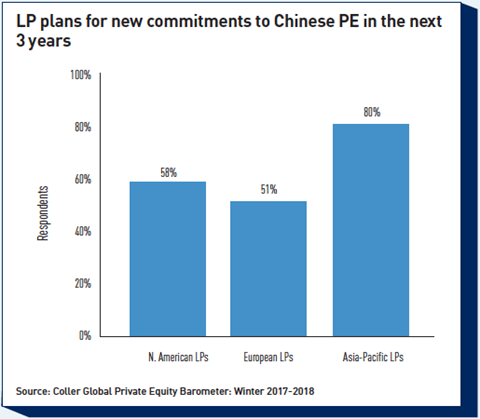 China has been one of the strongest performing private equity emerging markets. It has become increasingly specialised with pools of talent in sectors such as healthcare, telecommunications, media and technology (TMT) and venture capital (VC) funds.
India offers opportunities in the mid-market space. A key theme has been growing consumer demand, which investors can access through the development of the retail economies away from small, individually owned stores towards the establishment of supermarket chains, while the growth of financial services and technology is having a big impact in areas like non-bank finance in India.
Latin America and Eastern Europe represent smaller and more fragmented markets. Latin America is dominated by Brazil, which Pantheon shied away from in the past, given high valuations. The smaller markets of Europe have required regional approaches.
Africa poses the greatest challenge for private equity investors and yet also has great potential. Pantheon has its smallest allocation to the region, which Lim attributes to a shallower pool of expertise than exists in Asia or Eastern Europe.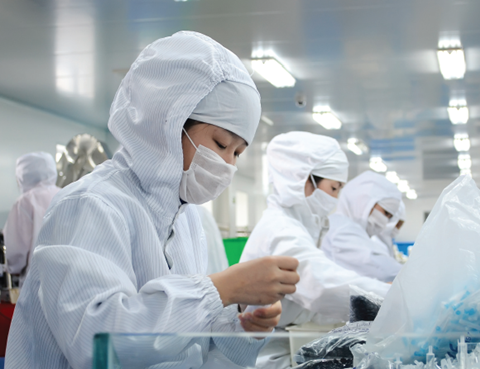 The big challenge lies in exiting investments, in contrast to countries, like China, which have deep and liquid local stock markets, local trade buyers as well as Western companies seeking to gain exposure. Actis by contrast, has significant exposure to African private equity, focusing on healthcare, consumers and financial services, as well as a separate $500m (€406m) real estate sub-Saharan Africa fund.
African opportunities
Within Africa, Actis sticks firmly to three sectors – healthcare, consumers and financial services. The average deal size at $50-70m for majority ownership is lower than elsewhere and Actis rarely makes minority investments in the region. Newington says the growing entrepreneurial class is more obvious in East Africa but there is enormous potential in many countries such as Nigeria and some of the West African Francophone countries like Senegal and the Ivory Coast.
Across emerging markets, there has been a strong negative correlation between productivity and birthrates – as birthrates fall, productivity rises. But, says Newington, the birthrate in Africa has remained constant at 5-6 per female for decades and productivity has not increased: "The solution is in areas where private equity and the public sector can and should collaborate: in education, healthcare and female emancipation, which gradually wears down the influence of patriarchal societies."
Global firms like Actis perhaps have some of their greatest value-added potential in their ability to take expertise from across the globe to African markets. In their pan-African energy portfolio company, Lekala, for example, the head of ESG was the second appointment they made after the CEO.
Investment in emerging market private equity is moving along the path seen in the developed markets. The growth of the secondaries market for example, has increased over time. Pantheon has also seen interest over the past few years in restructurings led by general partners, in addition to the more traditional purchases of individual LP stakes. With many funds launched during more exuberant times now coming to the end of their originally stated lives, there are going to be many attractive restructuring opportunities with a likely explosive growth of secondaries in China in particular.
Private equity in emerging markets represents one of the few asset classes that is arguably not trading close to or at full valuations. For institutional investors with the willingness to have long-term time horizons, it is an asset class that deserves more scrutiny.
Emerging Markets: Ballots ahead
1

2

3

4

Currently reading

Private equity: Emerging signs of a comeback

5