Norway's public sector pension fund gained 1.5% on its collective portfolio in 2018 despite losses in the fourth quarter.
Kommunal Landspensjonskasse (KLP) posted the return on a value-adjusted basis even though equity market declines resulted in a 1.4% investment loss in the final three months of the year.
Property and long-term bonds made positive contributions to the overall result, partially offsetting equity losses, the country's largest municipal pensions provider reported.
In KLP's 2018 results statement, chief executive Sverre Thornes said: "Troubled equity markets and rising interest rates in Norway and abroad characterised the result for 2018."
Values were realised from previous good years, which ensured a book return of 0.4% during the fourth quarter, and 3.5% for the year as a whole, he said.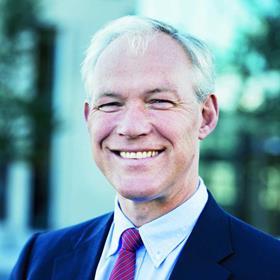 "This means we are in a position to pay out a significant dividend to our customers," Thornes said.
KLP posted a NOK5.7bn (€584m) profit for its public-sector occupational pension customers, of which NOK2.9bn would go into the premium fund. The remaining NOK2.8bn would be used to boost supplementary reserves, the company said.
According to KLP's annual report, long-term bonds produced a 3.7% return in the collective portfolio in 2018, property investments generated 7.3%, while equities ended the year with a 3.6% loss.
Underlying growth in the premium reserve had been stable, KLP said, adding that that the ongoing Norwegian local government reforms had not yet resulted in any major changes.
The reform involves several local authorities merging with neighbours to form larger entities, which means some pensions business leaving KLP as municipalities opt to join an independent pension fund.
Thornes said KLP was "well prepared" to meet increased complexity as a result of regulatory changes and any new competition that might emerge.
"New pension regulations will provide greater freedom of choice to the individual, but will also create a greater need for information and advice," he said.
The changes in pension schemes for public-sector employees in Norway will take effect from 1 January 2020.
KLP took in premium income of NOK39bn in 2018, up from NOK32bn in 2017, while total assets grew to NOK675.6bn in 2018 from NOK652.2bn the year before.