Legal & General and Rothesay have each announced new bulk annuity deals, the former a £650m (€761m) buy-in with the Mitchells & Butlers Executive Pension Plan and the latter a £390m deal with AvestaPolarit Pension Scheme.
The deal with Legal & General is the Mitchells & Butlers plan's first pension risk transfer transaction after two years of preparation and price monitoring, the insurer said.
The pension scheme, whose sponsor operates a number of restaurants, pubs and bars in the UK, is an existing client of the Legal & General Group, with its investment management business providing management of the plan's defined contribution pension scheme assets.
The trustees received transaction advice by XPS and legal advice by Gowling WLG. Macfarlanes provided legal advice to Legal & General.
Jonathan Duck, chair of trustees, Mitchells & Butlers Executive Pension Plan, said the trustees were delighted to have concluded the buy-in.
"The transaction further secures all members' benefits as well as giving M&B plc, the plan sponsor, certainty on its future financial commitments," he said. "It is a great deal for all parties."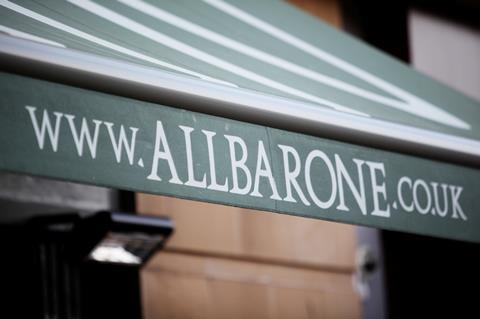 The deal for the AvestaPolarit scheme completes the plan's de-risking journey following an initial pensioner buy-in in 2020, according to the announcement from Rothesay.
It said the transaction is structured as a buy-in that is expected to move to buy-out in future, at which point the members insured will become direct policyholders with Rothesay.
The deal secures the defined benefit liabilities for 426 pensioners and a further 500 deferred members.
The scheme is sponsored by Outokumpu Stainless Ltd, headquartered in Sheffield and a part of the Finland-based Outokumpu Group, a global leader in stainless steel.
The lead broker on the transaction was Aon, acting for the trustee and the sponsor. Legal advice was provided to the trustee by DLA and to Rothesay by Linklaters. Additional strategic advice was provided to the sponsor by Cardano.
Chris Martin, ITS Limited, chair of trustees, said: "We are delighted to have agreed this full scheme bulk annuity for the members of the AvestaPolarit Pension Scheme. Rothesay's flexibility was invaluable in completing the transaction on attractive terms for our members."
Rachel Bradshaw, business development at Rothesay, said it was testament to the trustee's preparation and its experienced advisers that it only took 10 weeks from issuing the request for quotation to signing the deal.
"Rothesay's purpose-built, sophisticated technology allowed us to transact at speed and achieve long-term security for all policyholders as soon as possible. The journey to buy-out remains the objective for many pension scheme trustees and we expect a strong year of de-risking in 2022."
Looking for IPE's latest magazine? Read the digital edition here.