The Swiss financial industry is changing, with providers facing stricter regulation, increased international competition and a heightened cost awareness by clients. Record-low interest rates has added further pressure in delivering returns for investors. IPE asked Karin Oertli, head of UBS Global Asset Management Switzerland what lies ahead for asset managers.
IPE: What are the prospects for Swiss asset management given the multiple challenges?
Karin Oertli: Increasing regulatory requirements, higher costs and the pressure on margins continue to be challenges, especially for smaller firms. This means the consolidation trend will continue, which could trigger the emergence of new, strong players in the marketplace, increasing competition among existing firms. Opportunities will emerge from new business models, including innovative fee structures and product lines. This consolidation and regrouping may result in more stable and diversified revenue streams for many firms.
Regarding current market conditions, the Swiss National Bank's decision to abandon the euro peg and the low interest rate environment, these are challenging for all. Nonetheless, asset management in Switzerland has many strengths that are appealing to large institutional investors. According to a recent BCG study, the Swiss asset management market continues to expand at a healthy rate.


How do you react to this scenario?
As a global entity, the regulatory landscape is crucial for us. Appropriate regulation leads to renewed and strengthened confidence. We believe that a robust framework with adequate regulations should be in the interests of all, but the industry should be engaged closely as policy areas evolve.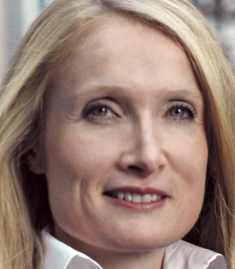 Which products and strategies is UBS Global AM concentrating on?
UBS helps find ways to achieve stable cash flows and steady returns, combined with limited downside risk, wrapped in tailored structures that comply with regulatory standards yet still accrue tax benefits.
Institutional clients currently favour global real estate, infrastructure equity and debt, risk-controlled equity and well-structured global bond portfolios. Since pensions funds are only allowed to invest a certain percentage of their assets in non-traditional asset classes, we offer a core-satellite approach. This is a core portfolio constructed with indexed, cost-efficient building blocks (Swiss bonds, global equities, Swiss equities) and complement it with alternative satellites. While the core determines the overall risk profile, the satellites add alpha and diversification to the asset allocation.


What are the long-term challenges for the pension system? Is there room for modernisation?
One of the biggest challenges facing the Swiss retirement system – as across all developed countries – is how to cope with the consequences of demographic change and an ageing population.
Pension funds' liabilities for annuities are cross-subsidised by contributions from younger generations, while politically determined
minimum interest rates on pension assets are mismatched to market risk-adjusted returns. This may trigger lower annuity rates, later
retirement ages or higher contributions in the future.
Ultimately, we see growth opportunities due to the shift from pension annuities toward individualised retirement plans, particularly for middle to higher income earners.

Based on these considerations, what is your business plan?
The medium-term goal is to be one of the world's leading asset managers and generate a pre-tax profit to UBS Group of CHF1bn (€962m). UBS Global AM Switzerland will further expand across distribution channels. We are putting in place systematic reviews of the investment processes and dedicating resources to product incubation and innovation to ensure improved investment performance. We will also maintain and invest in our platforms, streamline our processes and focus on attracting and retaining talent.
Institutional continues to be a core business, and has recently showed significant growth. In Switzerland, we are the largest manager of institutional money with CHF100bn (€95bn) AUM and 1,500 institutional clients. Our investment foundation for Swiss pension fund schemes (Anlagestiftung) has grown faster than our top five peers since 2010, and we want to further grow this globally.

What are your investment beliefs and how do you manage risk for clients?
We believe in a rational and transparent investment approach, staying close to our clients and the markets, and abreast of regulation and product innovations.
Risk management is crucial for investors. It starts with knowing our clients' risk tolerance and capability and this must be the main driver of any solution.
Once a portfolio is active, we monitor risk rigorously, using proprietary tools and the experience and know-how of our portfolio managers. At the same time, regular client contact ensures that we can respond quickly to changes in situation.

What investment opportunities do you see in the globally today? Do you believe in the European recovery story or is your focus towards developing markets?
In terms of asset classes, we believe that equity markets will rise during 2015, despite the market volatility that might stay in the short-term. We remain cautious on sovereign debt as valuations remain disproportionately expensive even after the recent downward pressure on yields.
In regional terms, our analysts prefer the euro-zone and Japan, as both regions will profit from the monetary support of their central banks and attractive valuation levels. In the US, we expect the Federal Reserve to start increasing interest rates as inflationary pressure builds. A stronger dollar would hurt corporate margins, as would salary pressure. It could cause problems for emerging market countries and corporates carrying US dollar-denominated debts.


Do you believe Swiss investors should maintain a domestic bias or should they invest more overseas?
Swiss pension funds are increasingly investing abroad. Historically, the allocation to Swiss equity was around 80%, while global equity allocations were limited to only four or five stocks. Today, global equities make up a larger part of portfolios and are invested via institutional funds, investment foundations or segregated mandates, which are diversified. Limited market opportunities in Switzerland also motivates investors to seek opportunities abroad, for example in the real estate sector (for instance, via direct investments wrapped into fund-of-fund solutions), infrastructure (equity via direct investments, or, debt) and private equity investments. Global investments are more diversified but they are associated with currency risks that we recommend our clients must manage carefully.
Questions by Carlo Svaluto Moreolo
Switzerland: Pensionskassen keep calm under negative rate storm
1

2

3

4

Currently reading

Q&A with Karin Oertli, head of UBS Global Asset Management Switzerland

5