The surging stock markets of recent years have called into the question the value of active management as never before. What role should active management play in institutional portfolio construction? How should investors assess whether they can benefit from active management? Carlo Svaluto Moreolo asked leading managers, consultants and fiduciary managers to provide their insights
Asset allocation is is an active process
Pascal Blanqué
CIO and head of institutional business
Amundi Asset Management
Several factors have challenged the role of active management in institutional portfolio construction. One is regulation. For example, UK pension funds have been under pressure to invest in passive vehicles to limit their costs, whereas the shift to fee-based remuneration instead of rebates for independent financial advisers (IFAs) has reduced their incentive to use active managers.
Performance has been another driver of change, as alpha is scarce, especially in the most efficient markets; the S&P 500 index has been positioned in the top quartile of US equity managers in each of the past five years, with the exception of 2013. Moreover, active managers' alpha is too often hidden beta due to systematic exposure to certain factors, such as small-caps. Indeed, factor investing is increasingly sought by investors who generally choose to do so through vehicles such as exchange traded funds (ETFs). This is due, in particular, to their desire to control their portfolio risk, since investing in active managers could add unwanted factor exposures.
Regarding factor investing, it is important to highlight that the selection of factors is an active process This is valid whether the allocation is static – with investors allocating their equity portfolios across a mix of factors with a proven track record such as low volatility, quality, momentum – or dynamic, applied through systematic rebalancing rules, or depending on the economic cycle.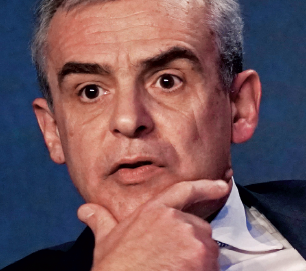 We also believe that smart beta investing is an active decision, as different weighting schemes, such as market capitalisation, risk parity or maximum diversification between individual securities and markets can lead to different performances.
We also observe that while the role of active managers is increasingly challenged, as far as stock picking is concerned, nevertheless it maintains a highly important role in asset allocation. Even sophisticated investors with a strong asset allocation expertise show increasing interest in innovative asset allocation methods and processes, with a preference for absolute-return over more traditional benchmark approaches.
As a result, we are convinced that the distinction between active and passive management is becoming less clear-cut. The role of active management has not disappeared; its focus has just shifted over time. The choice of factors and weighting schemes and the search for value through asset allocation are all active decisions that investors must now focus on. For asset managers, the challenge is therefore to provide a combination of a wide range of passive vehicles and of selected active expertise with proven alpha, with a strong capacity to accompany clients in their asset allocation decisions and in the efficient execution of the latter.
There is opportunity in risk
Charles Prideaux
Head of institutional client business, EMEA
BlackRock
The QE effect on markets is well documented, and it is unsurprising that as markets have lifted, passive investing has become de rigueur. However, alpha is time varying in that there are times when the opportunity set is greater than others. We believe now is such a time for investors to focus on being more active.
With QE's rising tide floating all boats, the resulting asset price inflation, yield compression, and volatility dampening we have witnessed have reduced the alpha opportunity. Now, in an asynchronous world where liquidity is starting to drain away (or there is the prospect of that) and economic, business and monetary policy cycles appear out of sync, we believe this is an environment that will yield winners and losers. For the skilled manager, that means opportunity.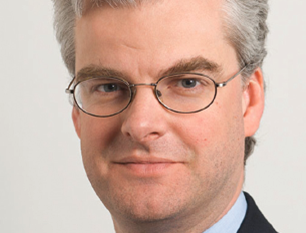 Notably, 2015 was generally a better year for stock pickers, and the slight pickup we have seen in cross-sectional volatility means there have been some clear momentum trades to be the right side of in the last year. As a result, many active managers have done materially better than in past years. Investors looking back at the last year with muted beta returns, while their active manager has delivered several hundred basis points above benchmark, may be rather pleased in the low-return environment that we are in.
Sure, investors can get efficient exposures through traditional passive strategies and poor due diligence in manager selection risks exposure to 'index-plus-one' strategies. The opportunity to make money today is in more aggressive or innovative strategies – from quantitative strategies that are delivering 300 basis points above benchmarks, traditional fundamental-focused equity approaches, through to unconstrained fixed income funds that may not be linked to a traditional benchmark. Alternative investments can play a critical part too, in diversification, and active asset allocation to this arena is important.
Much success in investing is dependent on avoiding the losers as opposed to being solely fixated on the winners, and being active has a role to play in that. Innovations around risk management should help investors over time, and the mantra here is that portfolios have to reflect positions that are deliberate, diversified and scaled for the conviction held by the investor, using objective risk analytics to ensure that is always the case.
Without doubt, active management will continue to play a crucial role in institutional portfolios with risk budgets to afford it, and perhaps never more so than in the coming years.
Truly active means different
Alex Koriath
Head of European pensions practice
Cambridge Associates
As stock markets continue to rise, it is understandable that some investors are questioning the role of active funds, with their additional costs and variable performance. We are not unconditional advocates for or against active management; investors have different circumstances. We are, however, firm believers that long-term investors should search for alpha – and that means active management.
Although pension funds have seen their assets rise during the recent bull market, their liabilities have been growing too, with falling interest rates, and scheme members are projected to live longer than ever before. As a result, many schemes will now need to ensure that their assets grow two percentage points faster than their government bond yields.
This takes some doing. In fact, without active management, it is impossible to access the full universe of investment strategies. An active approach offers access to a range of alpha-generating alternative asset classes that are not readily available to passive managers – including hedge funds, private equity, real estate, and private debt.
But, as with anything, it is important to get it right. Active managers must be truly active. They must look different to their benchmarks or show conviction in their ideas. In practice, this means 80% or more of a large active equity cap fund's portfolio should look different to its benchmark. Portfolios with less than 60% active share – 'closet indexers' – are not likely to generate alpha. Even those in the 60-80% band should be viewed with caution.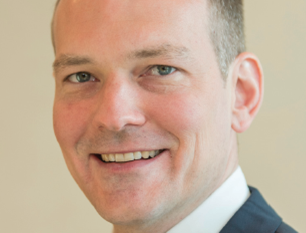 When active managers are truly active, they typically deliver long-term performance that exceeds their benchmarks and their management fees. Our research shows that top quartile US or global ex-US large cap managers have outperformed the average manager by about 100 to 120 points over 10 years.
Over the same period, top quartile hedge fund, private equity and venture capital managers have outperformed the average manager by 240, 520 and 650 basis points, respectively.
Selecting truly active managers – who are also top performers – is not easy. They are a relatively rare bunch. Of all the managers in our database, only roughly 10-20% are worth considering.
But the effort and the costs may ultimately be worth it. Too often, investors overly focus on fees when selecting managers. In our view, a long-term focus on performance after fees is more important. Picking asset managers that deliver outperformance in good and bad times ensures that investors can meet their long-term obligations.
Blending unconstrained and factor exposure
Nick Sykes
Partner
Mercer
The simple answer is that active management is used when the investor believes the asset class in question offers a reasonable opportunity for added value and there is the ability to identify and select high-quality managers. In the absence of confidence in these two elements (market opportunity, manager selection), the normal default option is passive management.
But the question has become more complex as understanding has developed, both of the return drivers embedded in active portfolios and the flaws of standard market cap-weighted indices, the ones normally tracked in passive mandates.
Understanding these 'return drivers' (such as value, size, momentum) has given investors both additional flexibility in terms of constructing equity portfolios and a better ability to assess whether active managers are just capturing such return drivers or genuinely demonstrating stock-selection skill. In terms of the former, the investor can design an equity portfolio structure to have, for example, specific biases to value, size and momentum factors, believing that this bias will generate excess returns above the benchmark index over the long term. This factor-biased structure could make use of quasi-passive approaches or, alternatively unconstrained active managers, the blending together of which gives, at the total portfolio level, both the desired bias to return factors and access to stock-picking skill. For those of us who believe in the ability to select skilful active managers and have a preference for someone taking responsibility for all stock-selection decisions, unconstrained active management is the preferred route.
"In choosing passive management, the investor is delegating decision-making on what to buy and sell to the committee that determines index constituents"
But the material flaws in market cap-weighted indices (and the passive assets that follow them) should not be ignored. Yes, it can be argued that the market cap-weighted index represents the opportunity set for active managers, but it does not mean that this benchmark index approach is a sensible or prudent way to allocate capital. Indices were originally created to 'keep score' of how a market was performing, they were not designed as 'optimal' ways of constructing portfolios. And when you consider how indices are actually arrived at, or the constituents thereof, questions arise as to whether they really are sensible or prudent ways to allocate capital.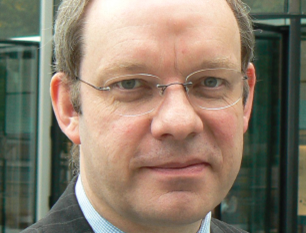 Another argument against passive management is the 'unsupervised' nature of the arrangement. Thinking of emerging markets, does the prudent investor really want to invest in everything in the index, however risky (in geopolitical terms) this commitment might be? In choosing passive management, the investor is delegating decision-making on what to buy and sell to the committee that determines index constituents, which is not concerned with risk in the way a prudent investor might be expected to be. And don't get me started on the flaws of bond indices, which are many, various and obvious.
If these concerns are taken on board, the default position of the prudent investor is unlikely to be index tracking. The question then becomes how an investor goes about constructing a well-diversified equity exposure, consistent with beliefs and objectives, which need not pay much, if any, attention to a market cap index.
Long-term is the answer
Jaap van Dam
Director, strategic policy advice
PGGM
Indeed, active versus passive is not a binary question. From a pension fund perspective, the first remark should be, to quote Lionel Martellini, the director of the EDHEC-Risk Institute: "Alpha is not the answer to the pension fund problem". If you look at aggregated results of pension funds globally, there is a small contribution from active management to the total return, and only if it is well controlled for cost. In general, bigger pension funds have a better chance of adding some value by being active, probably as a function of managing internally at a low cost.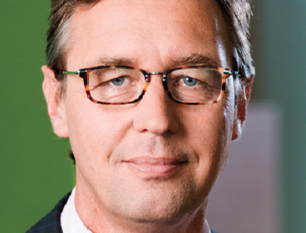 Moreover, it is hard to identify successful managers in advance. The cost attached to active management is a certainty, the outcome is not. This implies that the bulk of investors should not accept paying higher fees to managers to build more concentrated portfolios. Therefore, for the bulk of our investments in liquid markets we build portfolios that efficiently harvest the beta – both bulk beta, close to the index, and alternative beta, trying to effectively capture well-documented anomalies like value and quality. This approach helps to reduce the complexity of the portfolio.
In general terms, the great difficulty with active management is that it tends to be short-term in nature. It has many elements of the famous beauty contest defined by John Maynard Keynes; where the goal was to discern those whom majority opinion would find the most attractive. In this kind of game, skill and luck are hard to disentangle.
Looking forward, we are moving towards being asset owners rather than asset managers. In my mind, this could mean: putting more effort in the allocation of scarce capital on the long horizon, and therefore, being more selective in the companies (not the shares) that you invest in and do not want to own for the long horizon. This 'long horizon investing' is taking off as a movement, as seen in initiatives like Focusing Capital on the Long Term. I feel this may lead to new forms of mandates which will be 'active' in the sense that they will be far from any benchmark but also low in terms of turnover, because the basic idea is to invest in companies that you trust to be able to grow your capital on a longer horizon. The questions whether companies are sustainable will probably play a significant role in our case in particular.
Smart beta raises the bar
Stuart Gray
Senior investment consultant
Towers Watson
Institutional investors are increasingly faced with a continuum of implementation options, spanning passive, active and smart beta. We believe all have merit and can have a role in client portfolios, indeed we now typically see all represented.
Active management can play a key role in augmenting returns and improving efficiency, where supported by the appropriate governance and resources. Furthermore, in a macroeconomic regime where we expect the investment returns from traditional asset classes to be low versus longer-term history, many institutional investors will be relying more heavily on manager outperformance to achieve objectives.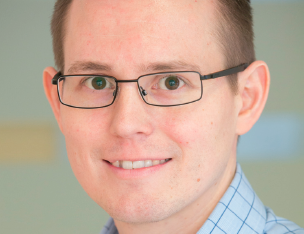 However, we strongly believe that active management should be employed in a more targeted fashion to maximise the chance of success, favouring less efficient asset classes and employing less constrained approaches in order to reap the rewards. Unfortunately, most active management is still employed in the most efficient asset classes, utilising benchmark-aware styles that significantly undermine the probability of success. And this is before acknowledging two basic facts: skilled active managers are a scarce commodity; and a competitive advantage is required to successfully identify and select those capable of delivering outperformance.
"Unfortunately, most active management is still employed in the most efficient asset classes, utilising benchmark-aware styles that significantly undermine the probability of success"
Another unfortunate angle of active management is that fee structures are generally poorly designed and too high in aggregate. While active management is understandably more expensive than passive, it is important for investors to design active mandates and negotiate fees such that fees are an acceptable proportion of true added value (adjusting for market returns and leverage). Lower and more aligned fee structures as well as an intelligent combination of passive, smart beta and active mandates could help investors to minimise the overall fee drag, get better value for money and generally achieve superior investment outcomes.
Smart beta solutions aim to capture additional return premia over traditional passive indices. Examples would include value-weighted approaches that seek to enhance return or low-volatility approaches that focus on enhancing risk-adjusted returns. With today's technology, almost any desired factor exposure can be specified and captured systematically and cheaply. Interestingly, we find that our work in smart beta often raises the bar when assessing active solutions, as this process is efficient in exposing alternative beta that is dressed up alpha.
Active Management: The active-passive debate
1

2

3

4

5

6

Currently reading

Pension Funds: What role for active management?

7