ETFs have been one of the finance industry's great successes over the past three decades. With over 8,000 ETFs listed globally, the sector offers highly competitive fees and diversity of product, or so it is assumed.
Over half of these hold less than the generally accepted $50m minimum of assets needed to break even. Are there too many potentially non-viable ETF products on the market? If so, an obvious danger for investors is that they invest in a fund strategy that is shut down because it has not reached critical mass.
Some firms have issued ETFs but withdrawn them soon afterwards, while others have left markets altogether. Last November, Canada's BMO Global Asset Management announced its withdrawal from the European ETF market after a four-year stay, citing insufficient assets under management.
Where an ETF is shut down, fund holdings will be sold into the market at market prices and capital returned to investors. Kenneth Lamont, senior analyst, manager research, passive strategies, Morningstar, says the trading costs in exiting the investment (added to those for buying another investment, including additional due diligence) could be significant. Furthermore, the sale of assets might also trigger a capital gains tax liability. He adds: "Investors might also be selling at a time when they don't want to."
Under-delivering by overlapping
Will Rhind, founder and chief executive officer, GraniteShares, has concerns about what, he believes, is a lack of diversity in major benchmark product offerings. "For me, the main danger is the larger ETF players copying each other in major benchmark indices," he says. "For example, I believe there are currently 21 ETFs benchmarked to the Euro Stoxx 50. There is nothing new, no value added for the investor. It doesn't make sense, and it fragments existing liquidity in the market."
Chanchal Samadder, head of ETF product strategy, Lyxor, says the number of exposures available in ETF wrappers provides a rich toolkit to express almost any investment view, which is impossible using other financial instruments. He says a key advantage of large, liquid ETF products held by a diverse client base is that investors can benefit from the ability to access tighter secondary market spreads, and much greater liquidity. He also underlines the way in which competition has driven down costs for investors. "This, in turn, reduces transaction costs," he says.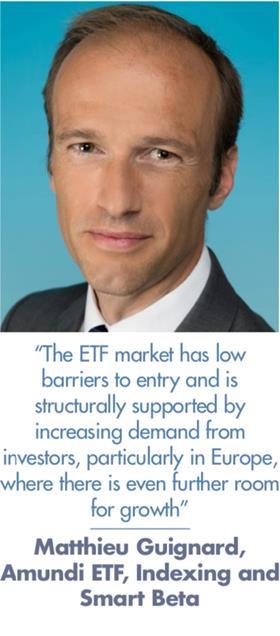 But Samadder agrees that there are liquidity risks in excessive product proliferation, particularly in cases where there are too many products on the same – or even similar – benchmarks. The resulting fragmentation of liquidity results "in wider bid-offer spreads for investors, increasing total cost of ownership".
Pär Nürnberg, deputy head of asset management, Handelsbanken Asset Management, which owns and manages the Nordic ETF provider Xact, notes the importance of investor experience. "There are clearly a lot of products out there with little or no trading activity, and this is especially true for Europe where a lot of volume is traded over the counter," he says. "No on-screen trading activity is often translated as poor liquidity by less experienced investors. If a significant amount of ETFs globally are perceived as having poor liquidity, it might reflect badly on the overall ETF brand, although personally I do not believe this is a huge problem."
Core satellite
With many similar products available, if the larger players cannot make smaller ETFs break even, can smaller issuers themselves survive? "The ETF market has low barriers to entry and is structurally supported by increasing demand from investors, particularly in Europe, where there is even further room for growth," says Matthieu Guignard, global head of product development and capital markets at Amundi ETF, Indexing and Smart Beta. "But while a lot of asset managers want to participate in the development of ETFs, only a small handful have the size, scale, and experience to be considered as a credible partner to investors."
Guignard says the most important point is to continue offering what makes ETFs so successful and attractive: transparency and simplicity. "Another is education," he observes. "In order to thrive in the ETF market, asset managers need to invest in education, to continuously guide investors and help them navigate this exciting space." An example he points to is ESG, where the market is seeing a proliferation of sustainable passive solutions and where investors' needs are evolving rapidly. "Large, well-resourced players will have a competitive advantage here," he notes.
"It's getting harder and harder to compete as a smaller ETF provider against global players, and you really need to find true differentiation in order to compete," says Nürnberg. "To some extent, local flavours to sustainability requirements still might be a source of differentiation in some developed markets, but the question is for how long? However, there is still room for smaller and more innovative ETF players taking a lead in sustainability and thereby coming up with a few blockbuster products."
Lamont says: "We have seen a drop in new core products, and very few strategic beta launches of late. There is a place for niche products, but not all of them. And although the barriers to entry are relatively low, there is less and less room for smaller and new providers. For instance, smaller, more boutique players cannot cross-subsidise products, unlike global players." He also points to the onset of more consolidation in the market, as successful new or smaller players often get hoovered up by the big guns. Invesco's acquisition of Source in 2017 has been the most high-profile European takeover in the past few years. The following year, WisdomTree acquired ETF Securities' European ETF commodity, currency and short-and-leveraged business to establish a European footprint, while Lyxor acquired ComStage, Commerzbank's ETF brand.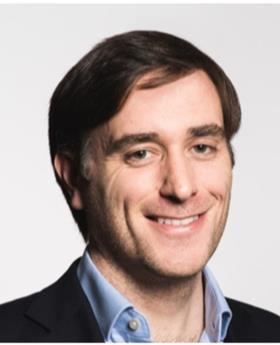 Bob Tull, co-founder and president, ProcureAM, says: "The core funds are tied up by the BlackRock, State Street, Vanguard, Schwab, and Invesco ETFs. Investors are adopting a core/satellite approach using multiple asset classes; smaller providers can be successful by offering ETFs investing in sub-sectors such as large caps and small caps, which can be used as satellites." He says a UCITS ETF needs between $35m and $50m to break even: "But that's not profitable for the big issuers."
Lamont agrees: "Niche themed ETFs may be the way smaller providers can compete with larger players."
New kids on the block
Whatever the odds for or against, there is a constant stream of innovative exchange-traded products (ETPs) coming to market. In October ProcureAM will launch a LGBTQ tracker ETF through a joint venture with LGBTQ Loyalty Holdings, a diversity and inclusion-driven financial and data methodology company. The ETF will utilise the LGBTQ100 ESG Index, the first financial index representing LGBTQ equality in corporate America. Last February, the UK's Royal Mint – a mere 1,100 years old – became the first government-owned mint in Europe to issue an exchange-traded product, the Royal Mint Physical Securities Gold ETC (exchange-traded commodity). Launched in partnership with HANetf, a white label issuer, the ETC is the first to offer exposure to gold that is ethically sourced, from a conflict-free source with an audited, transparent process.
"I believe there are currently 21 ETFs benchmarked to the Euro Stoxx 50. There is nothing new, no value added for the investor. It doesn't make sense, and it fragments existing liquidity in the market" - Will Rhind, GraniteShares
More recently formed issuers are marketing ETFs investing in companies offering 21st-century panaceas such as medicinal cannabis and cloud technology. GraniteShares, which has AUM of $1.6bn (€1.27bn), launched the first platform of 40 leveraged ETFs on major blue chip names, including Rolls-Royce (3 × leverage) on the FTSE, and Tesla (3 × leverage) on the NASDAQ. These ETFs – like their counterparts – enable investors to take short positions and also to apply leverage to a position – particularly important in the era of COVID-19.
In the US, GraniteShares has a track record as an innovator, creating a low-cost gold ETF, the GraniteShares Gold Trust (BAR). BAR was the first low-cost gold ETF at the time of launch, breaking the 20bps level and then falling back below, when the most expensive gold ETFs were still 40bps or higher. "The big players then came in at a lower price," says Rhind. "So we lowered our costs as well. If you've got a unique index, it is difficult for competitors to undercut you in terms of cost. And there is a real frictional cost for investors in switching, such as creating a possible tax liability." In any case, Rhind argues, bigger players will take some market share, but for a number of new innovative sectors, the market is growing.
"Being the first in a specific investment space is a huge advantage," says ProcureAM's Tull. "The first movers tend to retain around 70% of the market, according to game theory. But to be successful, you need the right ETF under the right market conditions and consistent messaging to build investor confidence." He says smaller ETF issuers who have failed have not been consistent in their marketing message, or used all channels available, such as advertising on news channels across TV, radio and the internet.
But he adds: "Commercials alone don't add to AUM. You increase assets by going into the workplace and talking to people. ETFs need to be sold to clients."
All in all, however, for the smaller issuers, there is everything to play for.