ATP has written its own manual to boost diversity among its senior workforce
KEY POINTS
ATP has launched a careers programme for female portfolio managers
It includes seminars, coaching sessions and dialogue with management
The fund wants to understand why its pensions and investment operation is male doninated
More diverse teams are thought to make more robust decisions leading to stronger returns
ATP's top team hopes to get direct rather than mediated feedback
In the suburbs to the north of Copenhagen, one of Europe's largest pension funds has been getting to grips with a longstanding problem that is common to investment management operations the world over – the scant involvement of women in the process.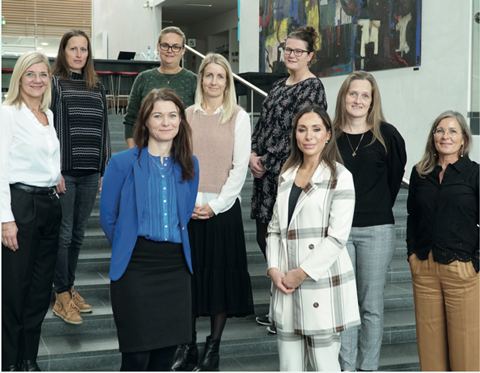 Employing about 3,000 people in total, Hillerød-based ATP has two sides to its operation. Its benefits administration business has a predominance of female staff with a 3:2 female-to-male ratio, but on the pensions and investment (P&I) side, just one in three employees are women.
And the higher up the investment management structure you go, the fewer females you find.
Marie-Louise Lomborg, head of HR in P&I, puts it bluntly: "We lack females on the pensions and investment side, and so do investment management firms generally in Denmark; the problems we are facing are well known."
Only one in 10 of ATP's portfolio managers are women but Lomborg points out that this is still slightly better than the industry average of 8% at that career level.
ATP key facts
• Denmark's statutory labour-market supplementary pension fund
• Location: Copenhagen
• Assets: DKK936.1bn (end Sept 2020)
• Total staff: 3,000
• Two-thirds of pensions & investment staff are male
Lomborg says ATP knew that it wanted to create more gender diversity and has already taken a wide range of steps in recent years to try to increase the number of women in the P&I division.
Some examples of these actions are: securing mixed participation in the pension fund's general talent programmes; facilitating and supporting internal mobility; and demanding female shortlist candidates when working with external recruiters.
But the pension fund could also see that the targeted increase in diversity had not been happening as quickly as it had hoped, Lomborg says.
"Thriving in a highly uncertain competitive environment requires creative thinking in those areas, and the diverse collaborators were better equipped to deliver it" Paul Gompers and Silpa Kovvali
"When we go out and seek employees, we get very few female applicants. This is a challenge because that also makes it difficult to build a solid internal pipeline, and we are trying to target that challenge," she says.
Because there was no obvious text-book strategy for ATP to follow to increase the number of women applying to fill investment vacancies, the pension fund decided to find out more about the problem.
Turning to its existing female investment staff, the fund has now created a new programme for women which, although ostensibly a career-advancement course, is also a way of gaining insight from the multi-pronged process into the gender diversity issue.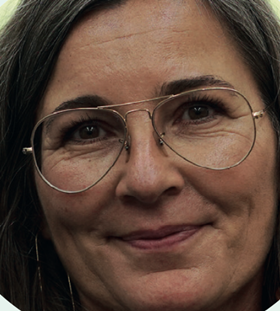 Eight senior-level women in P&I have been enrolled on the six-month in-house Accelerate programme since September.
The project will include three seminars, individual coaching sessions and continuous dialogue with ATP's executive management.
Growing movement
The DKK918bn (€121bn) pension fund is just one of many stakeholders in the investment management industry around the world aiming to increase gender diversity, and diversity more generally, particularly among portfolio managers and higher-level decision makers.
The impetus behind such efforts may have political aspects, but a growing body of research backs the thesis that the more diverse a team – in terms of gender, ethnicity, age, education and many other factors – the more robust its decisions will be, and in the case of asset management, the stronger the returns.
In October, consultancy Willis Towers Watson (WTW) produced a research paper supporting the idea that there is a positive link between diversity at asset management firms and performance, although it said progress towards inclusion and diversity in the industry had been "disappointingly slow".
One study cited by WTW is the Harvard Business Review's The Other Diversity Dividend article in the summer of 2018 that focuses on the effects of diversity in the venture capital industry.
Authors Paul Gompers and Silpa Kovvali say there is clear evidence that diversity significantly improves financial performance on measures such as profitable investments at the individual portfolio-company level, as well as overall fund returns.
"Thriving in a highly uncertain competitive environment requires creative thinking in those areas, and the diverse collaborators were better equipped to deliver it," say Gompers and Kovvali.
According to McKinsey, the business case for gender and ethnic diversity in top teams is now stronger than ever. In a report published in May it says that the likelihood of diverse companies outperforming industry peers in profitability terms has increased significantly in the past five years.
How to do it?
While many agree diversity needs to be improved in pensions and investment management, as well on some of the factors that hamper it, less is known about the most effective way of increasing it.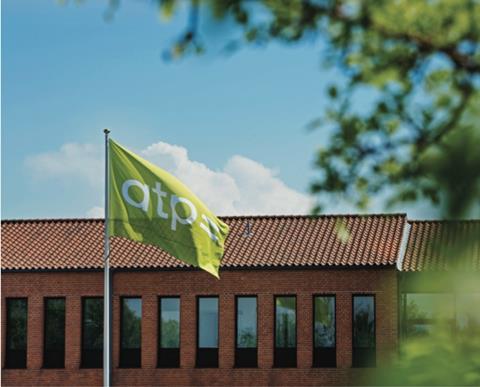 ATP hopes its Accelerate programme will throw more light on the issue of gender diversity in its own environment and context – as a foundation for potential solutions.
"We as an organisation hope to get more perspectives on working with diversity," says Lomborg. "We are on a path and we are learning as we go along, so we want to be adaptable and to listen to the feedback from the participants of the programme."
Because the programme is anchored with the pension fund's executive management, she says ATP sees this as an opportunity to get feedback directly without any translation going on.
Lotte Kemplar, legal director, pensions and investments, ATP:
"By providing this Accelerate programme, ATP is offering me a unique opportunity to focus on and prioritise career planning in a more organised and well-structured way than I've been used to – thanks to help from a skilled external mentor and involvement of ATP's top management. The fact that the programme is sponsored by our top management sends a strong signal that it is a top priority for them, and a strategic goal to support gender diversity at a management level in ATP as an organisation.
"In general, I'm not a fan of gender quotas and prefer to be handed career opportunities based on my professional and personal competencies. However, after several years of experience both in the financial sector and as a lawyer, they're obviously male-dominated sectors. Both sectors need new perspectives on how to facilitate the transition towards being more open for women who pursue a career within management. I'm convinced that more diversity will benefit both sectors."
Sabine Calmar Braad, senior director, global direct investments, ATP: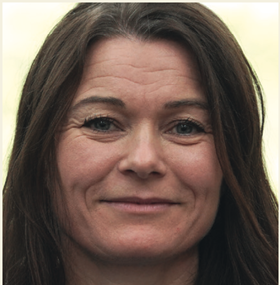 "I have always wanted to be measured by the results I create, regardless of my gender. But at the same time, we must realise that, unfortunately, gender diversity does not come by itself – it is heavily related to strategic networking, and women in general, I think, tend to underestimate the importance of this discipline. I see this programme as a unique opportunity for me to focus on my personal development with great consultancy assistance and inspiration from this crowd of committed and like-minded colleagues. That makes it deeply motivating for me. At the same time, gender diversity is also something that ATP, as an investor, has an overall focus on, and therefore this initiative makes extra good sense. I would like to help lift that agenda – both on my own and ATP's behalf."
The response from women in the organisation – not just the eight actual participants in Accelerate – has already shown that staff find it extremely motivating that their company has put diversity high on the agenda. Another early result, Lomborg reports, is that ATP is being approached by unsolicited female candidates requesting coffee meetings.
"In that way it has had some benefit already, but what exactly will we learn from the women involved? They might be able to highlight our blindspots and point us in the right direction, as well as hopefully help them in fulfilling their ambitions," Lomborg suggests.
"We all have unconscious bias and some women do as well. We are all struggling with the same issues" she says.
Denmark's ATP: Accelerating diversity
1

Currently reading

Denmark's ATP: Accelerating diversity

2

3

4

5