The rise of private market investing is generating huge challenges for investors
Key points
Several long-term trends are driving the growth of private markets at the expense of public
Liquidity needs to be considered alongside questions of risk and return
Manager selection plays a more critical role than with listed managers
Mixing public and private assets in a single portfolio is fraught with difficulties
The growth of private market investments in investor portfolios is one of the most striking effects of the 2007-08 global financial crisis.
This phenomenon has many drivers. It encompasses not only equity markets, with an enormous growth in private equity assets, but also the growth of private debt, as well as alternative assets such as real estate and infrastructure. These bring enormous challenges for investors in these assets, for the companies and other entities securing finance of all types and, arguably, for the evolution of capitalism itself as markets and the players within them adapt to the changing environment.
While the size of public listed markets has increased the number of companies in the listed market universe has fallen in the US and to a lesser extent in Europe. A sharp rise in the size of the private equity universe has accompanied this trend.
Eoin Murray, head of multi-asset investment at Hermes, says this surge in the size of private equity is not positive. He points out that the growth of private markets at the expense of public is a US and European phenomenon. The opposite is happening in Asia where public listings are at an all-time high.
This phenomenon does, however, need to be put into context. Erik Knutzen, multi-asset class CIO at Neuberger Berman, says: "The private equity universe was perhaps 0.5% of the size of the listed market 20 years ago and now it may be 2-2.5%. So, while there has been a massive increase, private equity still represents a very small proportion of the total equity universe, perhaps $3trn (€2.7trn) versus $80trn."
The changing nature of public equity markets is one of the main reasons for this development. There is a different alignment model between company management teams and investors than was the case 20 or 30 years ago. "Now you could make a case that company management teams may be more aligned to private equity sponsors in terms of five to seven-year time horizons compared to public markets," says Knutzen.
In his view, the rise of index funds, algorithmic quant firms and activist investors dominating the listed markets has meant that corporate management teams may not have as much latitude to restructure their business models in a public environment. If they miss analysts' expectations in a quarter they might draw the attention of activists or other short-term traders.
To some extent, the rise of private-equity firms, particularly the mega firms which have clear ideas of how to add value to their investee companies, has mirrored the decline of the industrial conglomerates such as General Electric (GE) that once dominated the marketplace.
Private-equity firms are incentivised to deliver returns via a constant turnover of portfolios through acquisitions and subsequent sales. However, the rise of permanent capital vehicles owned by the main private equity firms reduces the pressure to exit companies that may still be seen to have high growth potential under their ownership.
Perhaps the biggest distinction, though, is that debt raised by a company like GE is on the company's own balance sheet and debt investors can be secured on all of its assets. General partners (GPs), by contrast, can leverage acquisitions with no recourse by holders of a specific investee company's debt, on assets owned by other companies within the fund or on the GP. That can lead to abuses and claims of asset stripping and debt overload by GPs. Toys 'R' Us is often quoted as a byword for abuse by private equity managers.
Lond-term drivers
It is not just equity markets, though, that have seen the growth of private markets. Private debt has also grown. This is the result of the disintermediation of the banking sector as much as with the public credit markets which have also grown over the past couple of decades. The amount of investment-grade corporate debt outstanding is at a secular high in the US.
Knutzen says this growth brings its own challenges. "The rise of private equity and private-debt markets are both part of longer-term secular trends in the shift in the nature of financing markets that we think will continue to be in place for some time to come."
The US has seen long-term drivers such as the increasing regulatory costs associated with being publicly listed because of legislation such as Sarbanes-Oxley and Dodd-Frank, along with comparable regulation in Europe. This has driven changes in the structure of banking such as increases in capital ratios.
It has also encouraged institutional investors to disintermediate several of the traditional players to directly access sources of return, pushing fees and expenses out of the system for them. But Murray worries that the growth of private debt has also reduced the strength of covenants, which could come to haunt the marketplace in the event of a credit downturn.
George Szemere, head of alternative sales EMEA at Franklin Templeton, points out that private markets have become important for investors to diversifiy their portfolios. They provide uncorrelated sources of returns to their traditional and liquid equity and bond exposures.
Moreover, private markets can provide investors with access to parts of the economy, as well as longer-term economic growth, where their liquid allocations are insufficient – in real estate and infrastructure, for example, as well as private equity and private debt.
In a world of low returns, investors struggle to find high returns without a commensurate increase in the volatility of those returns. "Sometimes the returns investors need require volatility risk that the investor is not able to accept. Exposure to private markets can help provide returns and mitigate near-term volatility risk as exposure to private markets has a smoothing effect on volatility," says Brett Deits, senior portfolio manager, private markets at Russell Investments.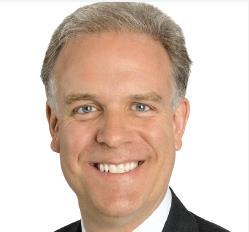 Indeed, using public-market measures such as risk-adjusted returns – Sharpe ratios for example – will tend to show private markets favourably against their public market equivalents. This smoothing effect, though, is purely illusory and a function of the fact that the assets do not have daily mark-to-market valuations rather than any intrinsic stability in their valuations compared with listed securities. It also illustrates a key feature of private markets – their illiquidity.
As there are no liquid markets with readily available prices, investors need to accept and, indeed, demand an illiquidity premium. That means liquidity needs to be considered alongside assessments of risk and return. As a result, says Tony Dalwood, CEO of London-based Gresham House, investors who have treated illiquid alternative exposure in the same way as liquid assets will potentially suffer short-term capital loss when they look for liquidity at a point in time.
Investing in private markets demands a rise in the sophistication and education of investors. It is important, says Deits, for investors to consider (among other things) their time horizon, risk appetite and liquidity budget.
Selective approaches
Investors also face the challenge that the dispersion in returns across managers purporting to be investing in the same niche areas can be many hundreds of basis points. Manager selection therefore plays a far more critical role than with listed equity managers, where most managers would have performance clustering around the index benchmarks.
In addition to investment due diligence, Deits also sees operational and legal documentation due diligence, and negotiation of terms as equally important, as they expose investors to non-market risks.
Market inefficiencies in the private space can certainly create opportunities for returns, which are also generated by manager skill, active management and operational expertise, which can help fuel improvement in underlying companies. But as investing in private markets requires specialised expertise, specialised knowledge and significant resources to access potentially higher returns, the downside is significantly higher fees relative to listed markets.
For institutional investors, a key concern should be how should the performance of managers be assessed and how should alpha, the excess returns above a benchmark, be split between the manager and the investors in the funds.
As Deits argues, part of the measurement is how the exposure has done relative to the portfolio's objectives. Another is relative to a benchmark of similar private market opportunities and another is relative to public markets. Such comparisons should be made on a risk-adjusted basis so investors can understand the risk/return trade-offs appropriately.
In theory, institutional investors should be able to take advantage of the expertise of firms offering both public and private market strategies through mixing them in multi-asset portfolios. In practice, however, this has been proved to be fraught, as Neil Woodford found to his cost when he mixed private equity investments with listed companies. Offering public market daily dealing while having large exposures to private assets in open-ended funds is a recipe for disaster.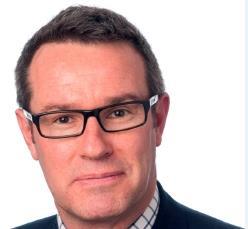 Neither Hermes nor Neuberger Berman as yet include private assets in their multi-asset portfolios. Indeed, says Murray, the shortest notice period for any private assets they hold is for their unit trust institutional property vehicle. It has a three-month notice period followed by a three-month redemption period. Other assets such as infrastructure and private debt have lock-up periods of five years or longer.
Investors need to put in place the governance structures to be able to take advantage of the opportunities offered by private markets and also to tackle the challenges. Dalwood argues that investment in private markets requires long-term permanent capital vehicles such as long-term limited partnerships or listed investment trusts.
But pension funds may be getting over-enthusiastic about private markets, warns Murray of Hermes. "Some US pension funds are targeting returns of 8% per year, which forces them to have extremely large allocations to alternative assets such as private markets – that is a disaster waiting to happen".
At the other extreme, mass retail investors, however, may find themselves at the end of the queue when it comes to getting access to the most attractive private-market opportunities. For long-term defined contribution pension investments that seems a pity.
Diversification: Public versus private markets
1

Currently reading

Diversification: Public versus private markets

2

3