Can a new category of ETFs help address one of the oldest economic imbalances of all?
The journey towards gender equality-focused ETFs started in the US.
In early 2017, State Street Global Advisors (SSGA) unveiled a bronze statue of a little girl, hands on her hips and hair flying in the wind, and placed her opposite the famous Bull statue on Wall Street.
The 'Fearless Girl', facing down the patriarchy, was also designed to celebrate the launch of the world's first exchange-traded fund to invest in gender equality.
The SPDR SSGA Gender Diversity ETF (SHE), which tracks 144 of the largest 1,000 US companies that have the best ratios of women to men in senior positions, was the top new fundraiser of 2016, after receiving around $250m (€227m) in seed money from CalPERS, the largest public pension fund in the US. But in the almost three years since, and during a rising US equity market, SHE still sits at just under $300m.
Noel Archard, global head of ETF product for SSGA, insists the fund has had a big impact, with 400 companies adding at least one woman director since the fund's inception. He also predicts SHE will, over time, become the firm's 'flagship' ESG offering.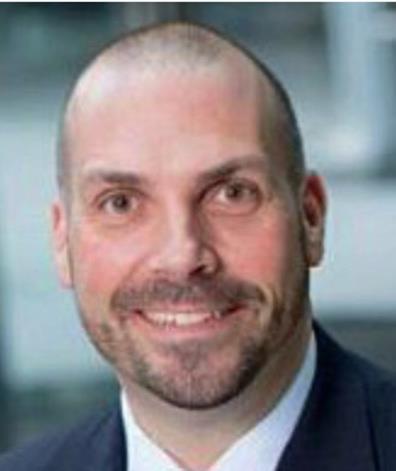 "You tend to see retail adoption for newer funds, and as the funds get bigger they move on to platforms, and when they hit $1bn, you see institutions come into play. That's the normal trajectory and we think SHE is following that trajectory," he says.
A recent report from Veris Wealth Partners found that gender-lens investing mandates have grown in four years from $100m to $2.4bn globally, across more than 30 strategies.
Veris, however, noted that many of the funds are very new, with 10 vehicles alone launched between January 2017 and August 2018.
The relative novelty of gender-equality funds could explain their relatively slow start, argues SSGA's Archard.
"Anytime you move away from the standard market cap index, people want to see that three-year track record," he says.
Meanwhile, the debate over how best to assess gender equality, or the lack of it, has moved on. And many investors now favour more nuanced gender metrics than a simple tally of the number of women in leadership roles.
One problem with using a female director count to determine investment strategy is evidence that having more women at board level does not ensure more diversity at lower levels, nor more women earning top salaries.
Other research shows that companies taking longer to choose their first woman board member are more likely to pick a woman who is already a director for another company.
European approaches
In Europe, the collective passive assets in the three ETFs and one mutual fund that focus on gender equality, at just over £200m (€217m), are less than in SSGA's single US-listed SHE ETF. But here the methodology is arguably more advanced.
Data from Equileap, an organisation promoting workplace gender equality, underlie ETFs from UBS and Lyxor, both launched in late 2017.
The associated indices, run by Solactive, rank companies globally in terms of their gender equality efforts. The index methodology uses 19 criteria, including gender balance, gender pay gap, parental leave, sexual harassment policy and supply chain diversity.
Another gender equality ETF (OPEN) from iShares, launched in 2018, uses an index from Thomson Reuters to select 100 global companies out of more than 2,000, based on 24 metrics.
But the raw material for gender-equality strategies is still hard to obtain. Data providers have to rely on publicly available information and company transparency, which means a challenge.
For example, according to Equileap's latest global report, 88% of 3,519 researched companies did not disclose details of the differences in salaries between male and female employees. In April 2018, the UK became one of the first countries in the world to require companies with more than 250 employees to disclose their pay gap every year.
"We start with, is there a policy [on, say, sexual harassment]? Does the company publicly acknowledge it? That's the first step and that's where we are," says Equileap CEO Diana van Maasdijk.
"The next step is, is it being implemented? Is it good quality and do employees feel that it's being taken seriously at the company? When it comes to counting women and men for the purpose of gender balance, that's quite easy. But seeing whether a policy is being implemented takes more work."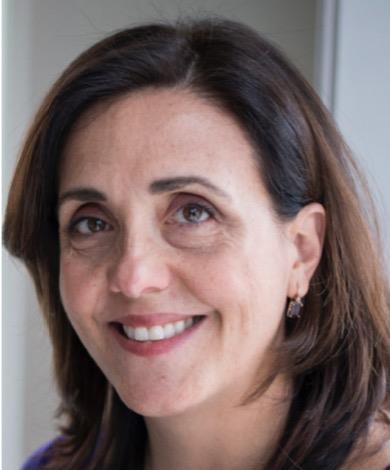 Gender equality-focused funds are typically marketed as part of a provider's environmental, social and governance (ESG) range. The UBS and Lyxor ETFs screen out any company that derives most of its revenue from controversial industries like weapons, gambling and tobacco, but most of the methodology is about picking the best-in-class stocks, rather than excluding bad players.
"ESG as a whole is a huge growth area and this [gender equality] is a core component," says Andrew Walsh, head of passive & ETF specialist sales, UK & Ireland, at UBS. "In the old days you'd remove tobacco or weapons but [the gender equality ETF shows how we are] going about this in a more advanced and thorough way, taking a deep dive into these companies."
Imperfect companions
They may sit under the same umbrella, but ESG and gender equality are not always a perfect fit.
For example, the £50m Legal & General Investment Management (LGIM) Future World Gender in Leadership UK index fund (GIRL) invests in companies with at least 30% women across senior and junior levels of the company, but the fund has received criticism for its controversial top holdings, including Royal Dutch Shell.
"The fund excludes, on a global basis, stocks that don't engage on climate change issues. None of them are based in the UK however, and GIRL is a UK-focused fund," says Helena Morrissey, head of personal investing at LGIM.
"But we are looking closely at other issues that people are concerned about, like tobacco and armaments, so watch this space for further evolution to our range."
There are other potential reasons why asset levels in gender equality funds remain low. Just like in ESG, investors often believe that investing in gender equality means sacrificing returns.
But in the short term, at least, the data does not appear to support such concerns. For example, GIRL has outperformed its index since launch, returning 4.99% compared to the benchmark's 4.6% over the 14 months to the end of July 2019.
Gender equality ETFs also have relatively short track records: Lyxor's ETF, the oldest such fund in Europe, only just turned two in September.
There is also a lack of regulation to prevent product 'pinkwashing' – attaching the gender equality label to a fund even if such a concept is not its main focus or outcome – and investors are increasingly sensitive about fund providers proving that their own houses are in order. For example, LGIM reported a median gender pay gap of 29% in 2018.
Archard of State Street, whose own firm has settled multiple gender discrimination claims, says that his employer focuses on three pillars for long-term success in the arenas of ESG and gender equality: scoring (understanding how companies, including his own employer, are performing in terms of gender equality), stewardship (active engagement with the marketplace) and solutions (what products they are selling).
Archard says his firm is aware of the risk of accusations of profit-seeking or hypocrisy when promoting a gender-equal investment fund.
"Clients are sensitive," he says. "They want to know what your stewardship and engagement are in the larger sphere, or do they think you are just putting products out there because they're trendy?"
As an investment concept, gender equality is relatively new. But the flurry of initial interest in the idea suggests it may soon gain real traction.