Sustainable market indices are nothing new. The Dow Jones Sustainability index was launched in 1999 and the FTSE4Good index in 2001.
Fixed income investors can also get in on the act: the first green bond was launched in 2007 by the European Investment Bank, and indices followed in 2014, driven by major World Bank issuance.
Index providers and fund managers have responded to investor demand by issuing ever more specific product offerings: there are now ETFs focusing on solar, women's empowerment, clean energy and sustainable water. And, of course, low carbon.
Greenwashing
But embedding a sustainable investment strategy in an index is challenging. Some commentators even see passive investing as antithetical to the effective implementation of environmental, social and governance (ESG) principles within a portfolio, arguing that indexing may be great for reducing fees, but not so great for raising standards.
At worst, say critics, passive ESG funds risk the accusation of 'greenwashing', where the bar for index inclusion is set too low.
Indeed, certain aspects of ESG investing are notoriously difficult to quantify, particularly social factors. For example, how does one score a company's labour practices, or draw an equivalence between a miner and a tech company?
This is something that index provider MSCI is mindful of, says its head of ESG, Remy Briand: "On the social aspect of ESG, we focus on material issues by sector," he says.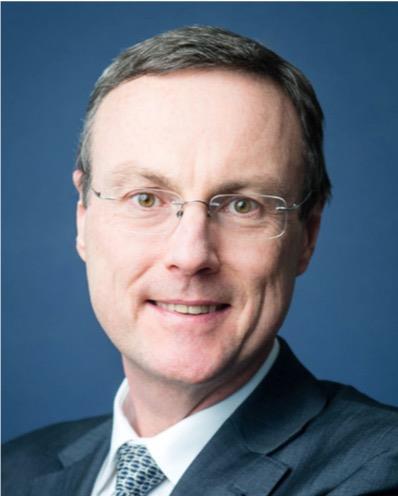 "For example, in retail, we look at such factors as the way retailers manage their supply chain. In other sectors the emphasis can be human capital, workforce diversity or data security. So, for example, Equifax, the US consumer credit scoring agency, had its data hacked, exposing half of the US population. Its rating is very low, driven by poor data privacy management."
State Street Global Advisors (SSGA) uses third-party indices for its ETFs, but says it also does its own research to refine specific metrics.
"In our ETFs on gender diversity we create the parameters, such as around board diversity," explains Ana Harris, global head of equity portfolio strategists, indexing, at SSGA. "We are doing a lot of work on ESG data sets with a view to developing our own scores."
Another challenge for passive funds is that they rely, almost by definition, on data that is both historic and standardised. However, for ESG investors, value may be added more by anticipating changes in corporate behaviour, say some researchers.
"Many ESG metrics are historic, collected from company disclosures, for example," acknowledges Harris.
"But the metrics we use aren't that different from what an active manager would look at.
"We are also looking to capture the change in ESG scores, so even if you don't have specific forward-looking measures, you can pick up on a company's change in direction in relevant metrics or behaviours."
This can also include metrics such as green revenues and other indicators that can measure the level of resilience to climate change, she says.
The problem for providers and investors alike is that there is little consensus on what metrics are most relevant for positive ESG outcomes.
In one area – carbon emissions – ESG data quality appears less of an issue, though. After all, emissions are measurable and in many jurisdictions are part of mandatory corporate disclosures.
Altered carbon
But even headline carbon emissions data may not be so reliable, according to some observers.
In a recent report, 'Who Owns the World's Fossil Fuels?', a UK-based non-profit called InfluenceMap queried the description of certain ETFs as being fossil fuel-free or low carbon.
InfluenceMap identified two SSGA ETFs, constructed using MSCI indices, as worthy of particular criticism. Although they are marketed as fossil fuel-free, said InfluenceMap, these two ETFs have a thermal coal intensity (TCI) metric that is a hundred times greater than State Street's flagship $250bn (€227bn) SPY ETF, which tracks the S&P 500 index.
One reason for this surprising result is the market capitalisation-based methodology used by the S&P 500: it has a relatively low exposure to coal because the main US coal miners are now too small to be in the index.
Meanwhile, the SPDR MSCI EAFE Fossil Fuel Reserves Free ETF and SPDR MSCI Emerging Markets Fossil Fuel Reserves Free ETF contain significant fossil fuel reserves through holdings of companies such as Wesfarmers, RWE and Vale, says the report.
However, Thomas O'Neill, research director at InfluenceMap, says you still wouldn't expect to find much coal exposure in a fossil fuel-free ETF.
"I find it hard to understand how you could include RWE in a low-carbon index," he says.
Details of the composition of the underlying indices are not disclosed by MSCI; however, State Street does publish the holdings of all of its listed funds in the ETF section of its US site, according to the report.
"We only looked at the ownership of reserves, so it's possible that some of these ETFs are constructed using different methodologies," says O'Neill.
And this illustrates a broader point: ESG methodologies are very diverse.
"Low carbon indices have a single objective and are built around companies with lower exposures to carbon emissions or reserves," explains Briand.
This is done on a relative basis (by reduced weighting and not by exclusion) and Briand says this gives a 70% reduction of carbon emissions compared to the MSCI World index, the universe from which the MSCI World Low Carbon Target index is constructed.
"If investors want to do this by exclusion, it can be done, but this approach can create other issues such as higher tracking error, which they may not want," he says.
SSGA's Harris says the two ETFs highlighted by InfluenceMap were built using a simple methodology.
"These are first-generation products, focused on fossil fuel reserves, not carbon intensity," she says.
"When these two ETFs were developed almost three years ago, the objective was to divest from companies owning fossil fuel reserves and to reduce exposure to potential stranded assets, rather than to reduce the overall portfolio carbon footprint. They were created for those who wanted straightforward exclusion criteria for fossil fuels."
Confusion
According to O'Neill, this example highlights what he sees as a general problem. "It's not clear what 'low carbon' means," he says.
"There is little regulation covering what you can call ESG. This has to be clearer – such as, for example, being in line with the Paris Agreement – otherwise there is a chance that these funds are being mis-sold."
Harris, however, is adamant that SSGA hasn't misled investors with these funds, but is instead "providing a simple way of addressing carbon concerns, which was particularly attractive to the US market".
She contrasts this to the situation in Europe, where "investors are more concerned about the total carbon footprint, and have a potentially more sophisticated approach, and it's likely that simple exclusion as an approach will be superseded".
MSCI's Briand concedes "there can be a degree of confusion with what investors buy regarding ESG passive solutions", but adds that there are initiatives to make this more transparent: for example, "you can go on the iShares website and see the characteristics of all their ETFs, including ESG factors". EU legislation on ESG disclosures will also increase this transparency, he says.
He also says that MSCI's indices are becoming more refined, with one new approach reallocating capital away from companies with higher exposure to carbon reserves and deploying it towards those with green revenues or positive forward-looking climate targets. "We are doing this with our Climate Change index," he says, and while there are no ETFs based on this yet, "we have an asset owner ready to fund one".
So the answer to 'are low carbon ETFs low carbon?' appears to be: 'it depends on what risk you want to mitigate'.
Reducing direct fossil fuel exposure is one thing, excluding it another, and lowering the carbon footprint of the entire portfolio yet another – and here, again, methodologies can diverge widely. While such instruments are a useful tool for investors, it pays to ask what result you're looking for, and to see to what degree each ETF addresses this.