There is increasing awareness that sustainability is a key factor in investment decisions
KEY POINTS
Reporting of ESG analysis and impacts is becoming central to the work of private-equity firms
COVID-19 has helped foster the recognition that impacts on the natural world can help indicate future risks
Social impact can be difficult to measure and there is a confusing array of industry standards
"A few years ago, client meetings focused mainly on financial targets. However, the need to deliver against sustainability objectives is just as important for many." That is the view of Lars Dijkstra, CIO of Kempen Capital Management, in the firm's 2019 Annual Stewardship and Responsible Investment Report.
That statement reflects the fact that reporting of ESG analysis and impacts of investments by private-equity firms is becoming a fundamental requirement for their investors. However, there is reputed to be over 600 different ESG rating methodologies available for analysis of listed equities.
While each has its merits, the reliance on subjective scoring systems gives rise to such a variation of scoring across different providers that correlations between them is close to zero. How to report ESG analysis and impacts in a consistent and rigorous manner is a problem that private-equity firms share with their listed-equity counterparts.
The impetus by limited partners (LPs) for greater reporting of ESG and sustainability started in the last few years, driven by institutional investors in north-west
Europe, says Bram Bikker, senior portfolio manager, private markets at Kempen Capital Management.
The origins, however, go much further back to the 2008 financial crisis, says Vikram Raju, head of impact investing at Morgan Stanley Alternative Investment Partners (AIP) Private Markets. In his previous role as the climate fund's lead at the International Finance Corporation (IFC) – part of the World Bank group – Raju was tasked with focusing on investments tackling climate change.
He says: "When we started looking at this, we realised that climate investing has a number of guises and many generalist investors were, in fact, investing in sustainability without necessarily doing so with intentionality."
The IFC was willing to make investments on this basis as long as the impacts could be measured and were quantifiable. "So, at the IFC, we were able to invest across a broad spectrum from venture to real assets and private equity," says Raju. "At AIP Private Markets, we've taken that strategy and developed it to form the kernel of our impact-investing programme in private markets at Morgan Stanley."
The COVID-19 pandemic has proved to be a catalyst in the recognition that identifying impacts on the natural world can be an essential indicator of future risks.
Private-equity general partners (GPs) and LPs make a distinction between ESG and impact investing. Ana Lei Ortiz, managing director at private-equity firm Hamilton Lane says: "When you look at ESG investing, there's an element of 'do no harm'. With impact investing, it's more to do with proactively doing good."
Integrated analysis
Raju, in integrating ESG analysis into mainstream investment processes, distinguishes between the two concepts. "To our mind, ESG is not an investment strategy, rather a necessary but not sufficient condition to impact-investing," he says.
ESG analysis is simply a framework that should be applied to all investment diligence processes and a risk-management tool to ensure a portfolio doesn't blow up. "You don't [want to] wake up to read that somebody spilled chemicals in the river or things like that," says Raju.
AIP Private Markets' framework attempts to look at the level of risk in the underlying portfolio on each of the three dimensions of ESG. For example, at the extremes, software investments in the Nordics probably have a limited ESG footprint associated with them, while oil and gas in Nigeria probably has a high ESG footprint.
As well as understanding the positive impact of the investments, ESG reporting is focused on a risk-based mentality. What are the potential risks and how can they be mitigated? Does the company management team have the skill and bandwidth necessary? Does it understand the impacts? Does it have processes in place or is it just paying lip service to it? Will they stop things from happening? ESG considerations have to be in the mainstream of the organisation.
Morgan Stanley's impact-investing team scores its investments on these criteria annually, but stays in regular communication with management teams. "We have to know immediately if something's happened in any of our underlying portfolio companies and, importantly, that there are processes in place to mitigate them quickly and effectively," says Raju.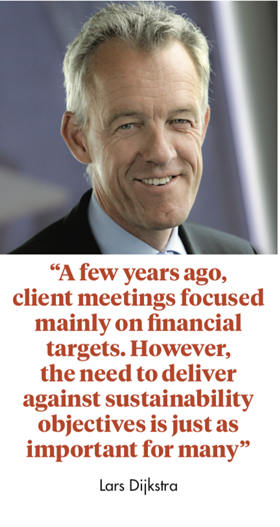 Things gets more complicated in the area of social impact measurement, especially when it comes to secondary and tertiary impact. In emerging markets this can be a particular issue as there can be low formal employment, which makes secondary and tertiary impact on supply chain and the community even more relevant.
"Frankly, those metrics should be a part of their [key performance indicators], anyway," says Raju. "For example, if a transport company doesn't know the number of riders on their buses or how much fuel they saved in a given year, there's a problem."
In today's world there is certainly value to having all this data at the time of exit because a premium is usually being paid for good governance and for sustainability attributes that have been tracked and identified as showing improvements.
Show and tell
The idea of ESG reporting as a risk-control measure is taking off. Five years ago, when Ortiz was talking to GPs about ESG, the response was that they did not have the resources, that GPs were too small and could not hire people. "I was saying to [GPs] you do a lot of stuff already, but you just don't call it ESG. Don't come and tell me that you don't think about governance, or you don't think about some of the key risks that we would consider ESG because you do, you just haven't defined it as ESG."
Today, most GPs, at least in Europe, will say 'look this is how we integrate ESG, and how we make decisions and how we ask the portfolio companies to report to us'.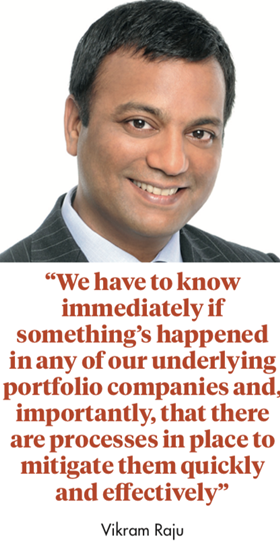 Sustainability measures have become as important as financial measures. Therefore, as much thought should be given to measuring them as to measuring the profit-and-loss account or corporate balance sheets. The problem is that there is a confusing array of industry standards coming through. For European firms, the recent EU regulations on the establishment of a framework to facilitate sustainable investment are going to be important. The UN Sustainable Development Goals (SDGs) have also become an increasingly popular and widespread framework for reporting on impacts.
"I was saying to [GPs] you do a lot of stuff already, but you just don't call it ESG. Don't come and tell me that you don't think about governance, or you don't think about some of the key risks that we would consider ESG because you do, you just haven't defined it as ESG" - Ana Lei Orti
Five dimensions
The Impact Management Project (IMP) has advocated the use of a five-dimensional framework that Kempen is using in the production of ESG and impact reports.
Kempen explains its approach as focusing on what outcome occurs in the period; how important is the outcome to the people and planet experiencing it; who experiences the outcome; how underserved are the affected stakeholders in relation to the outcome; how much of the outcome occurs, across scale, depth and duration; would this change likely have happened anyway; and what is the risk to the people and planet if the impact does not occur as expected?
It is clear there needs to be a consensus on how best to report on sustainability. That applies whether they are described as ESG factors or as impacts. It is now possible to produce monetary assessments of impacts at the individual asset level across environmental and human capital impacts. The latter encompasses the benefits of employment and education to staff; social capital in terms of the benefits to society through a company's activities, as well as the total financial contributions incorporating not only profits but also taxes, interest payments and capital spending.
The key message to private-equity GPs and LPs is that reporting on the sustainability of investee companies is a requirement that is not going away. The challenge is how best to satisfy it.