Robust and credible reporting standards will be essential to avoid any suspicion of impact washing
Key points
Mainstream private equity giants are established in the impact investing space
Importance of measuring real-world outcomes
Aligning interests by co-investing
Measurable positive impact with no compromise on return
Working towards globally recognised impact reporting standards
Even before a group led by The Rockefeller Foundation coined the term 'impact investing' in 2007, some firms had already started using private equity, venture capital and private debt strategies to generate both attractive financial returns and, at the same time, social or environmental impact for investors.
This is hardly surprising, as the degree of governance control allows venture and private equity strategies to be aligned with impact more readily. Indeed, it was 'the father of British venture capital', Sir Ronald Cohen who, with Michele Giddens and Philip Newborough, founded Bridges Fund Management back in 2002, with a return and impact mission.
But in the past two years – as impact assets have grown to more than $500bn (€458bn) – mainstream private equity players such as Apollo, Blackstone, KKR and the Carlyle Group have announced their intention to enter the impact investing arena, begging the question: are they legitimate players or just 'impact washing' to raise assets?
Faith Ward, chief responsible investment officer at the £30bn (€34bn) Brunel Pension Partnership in Bristol, one of eight UK Local Government Pension Scheme asset pools, says the slew of new private equity entrants using impact investing as a thematic way to allocate capital is an exciting development.
"They bring high-quality [private equity] investment and due diligence processes to the table, but investors do need to see evidence that these new teams have the relevant experience to assess risks holistically because impact investing takes unintended consequences to a whole new level," adds Ward.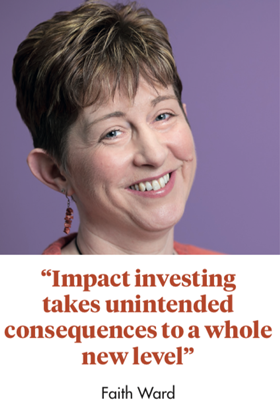 Blackstone and Carlyle have both recruited Goldman Sachs executives. From the merchant banking division, Blackstone's Tanya Barnes is using her private equity experience to build a platform that invests across the themes of health and well-being, financial access, sustainable communities and green technologies.
Carlyle's new global head of impact, Megan Starr, who helped build the environmental, social and governance (ESG) and impact investing business in Goldman's investment management division, has a different remit. "For us, impact is not a separate investment thesis, but a way of doing business and creating longer-lasting value across the whole $224bn portfolio," she explains.
"With private equity, there is no excuse not to effect change if you have a controlling stake in the business. The question becomes 'is that impact additive to returns?'," says Jason Thomas, head of global research at Carlyle.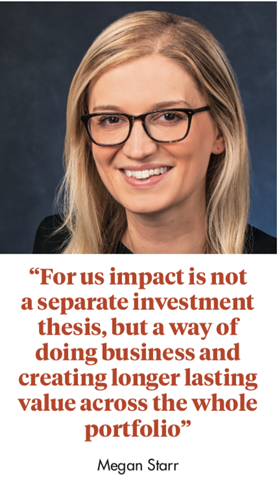 Using Jeanologia, a company that uses 85% less water than its rivals to make jeans, to illustrate the point, Starr explains that, after the initial investment, Carlyle helped the Spanish manufacturer to get a loan with interest rates linked to the amount of water conserved.
Some mainstream entrants, however, are going to find their ESG efforts potentially in conflict with other parts of their businesses. For example, KKR, which has had an ESG team since 2008 and has invested more than $5.5bn in businesses that provide solutions to environmental and social challenges, last year partnered with BlackRock for a $4bn investment in the Abu Dhabi National Oil Company's pipeline infrastructure.
With a focus on the Americas, Europe and Asia, the new $1.3bn KKR Global Impact Fund is investing in the lower middle market private equity segment across themes such as water, responsible waste management, sustainable agriculture, education, energy transition, healthy lifestyle and cities.
"The Global Impact Fund's first investment was Barghest Building Performance, a Singapore-based energy savings provider, whose subscription [model] is based on third-party verified energy savings rather than upfront costs, so aligning profits with impact," says Stan de Joussineau, European head of impact at KKR.
Challenge to maintain integrity
Alignment of interests with investors is one way to maintain impact integrity. KKR will be investing more than $130m alongside investors in its fund, while Bain Capital's investment professionals accounted for 10% of capital in the first Bain Capital Double Impact fund, launched by former Massachusetts governor Deval Patrick.
Bain Capital Double Impact, which focuses on three core themes – health and wellness, sustainability and education and workforce development – works with B Lab to assess the impact of its overall portfolio and individual investments.
Double Impact partnered with Bridges Ventures to acquire Impact Fitness, a low-cost gym chain serving underserved communities in Michigan, Indiana and Canada, in December 2016, and guided its growth from 13 to 29 locations. In 2018, three new gyms opened in small underserved markets that have a median household income 29% below the national average.
"The B Lab impact score went from 48 in 2017 to 81 in 2018 by improving access to affordable fitness options and working with management to develop a mission-driven culture," says Todd Cook, managing partner of Bain Capital Double Impact. Impact Fitness was sold to Morgan Stanley Capital Partners in June 2019 for a 3.1x return, according to a report from peHUB.
With some firms hanging their impact credibility on ESG track records, how do investors distinguishing between ESG's 'do no harm' mantra and 'pure' impact investing? "It comes down to investing in companies whose products and services intrinsically have a positive impact on society and/or the environment in a measurable and sustainable way, with no compromise on return," says Maya Chorengel, co-managing partner of TPG's $5bn Rise platform.
One of the key ways to distinguish 'intentional' impact investors from impact washers is to assess how firms measure and monitor impact. This is something that Rise Fund founders, Bono and Jeff Skoll, realised when they first started to scale impact beyond the 'cottage industry'-sized tickets and sub $200m fund sizes.
"Working with the Bridgespan Group, we have created our own research/evidence-based methodology metric called the Impact Multiple of Money (IMM) and can attribute a dollar value to impact," explains Steve Ellis, San Francisco-based co-managing partner of the Rise Fund. "We only invest in a company if the IMM calculation suggests that it can hit a minimum target of social return on the investment," Ellis adds.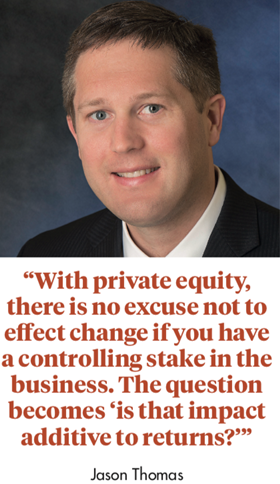 TPG's Chorengel says: "Our impact underwriting process is based on sifting through thousands of research studies to get evidence-based metrics to validate impact. In spinning out and sharing our impact framework through Y Analytics, we hope to drive higher standards for the industry as a whole."
Brunel's Ward agrees: "Robust reporting of real-world outcomes to measure the impact of money invested is the critical factor for investors to look out for." And the industry is full of initiatives, including those by MacArthur and Rockefeller foundations and Omidyar Network, all designed to understand impact measurement and management.
Practical tools for investors
Launched in 2016, the Impact Management Project is weaving the various initiatives into a shared language aiming to develop a set of practical tools to implement best practices. "Impact Management Project recognises the different 'degrees' of impact and, like the new EU Taxonomy [for sustainable finance], is inclusive. None of these efforts are perfect yet, but we need something to work with," says Ward.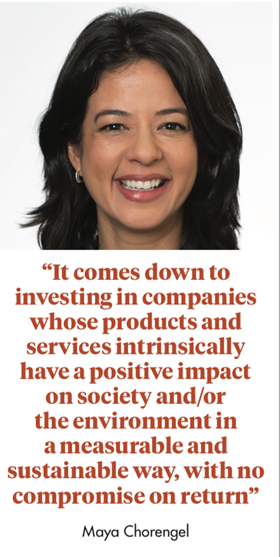 Bridges' co-CEO Giddens also welcomes new participants and believes in the importance of sharing measurement methodologies. Bridges, which incubated and hosts the Impact Management Project (IMP), has now raised more than £1bn across four private markets strategies, focusing on four impact themes: healthier lives; sustainable planet; future skills; and stronger communities.
"The goal is that investors are not competing on who has the best impact methodology, but on who has the most impact. That's why we've always shared our impact measurement methodology with the rest of the market. And that's why we're so supportive of the IMP's work," says Giddens.
"Ultimately, to avoid impact washing, irrespective of asset class, we need shared global standards and definitions, a move that will also lower the administrative and reporting requirements and make using the impact lens as an investment framework easier for everyone," says Sarah Gordon, chief executive officer at the Impact Investing Institute, which partners with IMP.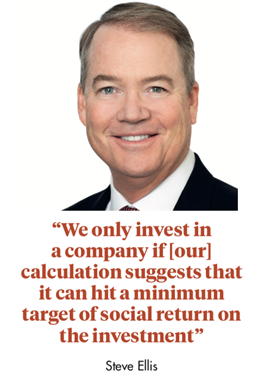 "Any company that improves sustainability in an area that is material to their business is going to deliver higher returns over time than peers who do not," says Gordon. "We have been set up to build evidence around the risks and returns that impact investment delivers, build confidence in mainstream finance around impact and make the case for impact investment to policymakers and regulators," she adds.
Both Gordon and Giddens agree that the ultimate goal is to get more capital, private equity or otherwise, as well as measuring and managing impact with the highest level of integrity. And that means globally-recognised reporting standards that incorporate the social and/or environmental impact of every investment
Impact investing: Build back better
1

2

3

4

Currently reading

Impact integrity in private equity

5

6

7

8

9