Over the past 18 months there has been an explosion in the number of ETFs focusing on new technology. From iShares to Ossiam, DWS to veteran investor Jim Rogers, it seems everyone has launched a fund based on how digitisation will revolutionise our lives.
But aside from bandying around buzzwords such as cloud, robo and natural language processing, do these funds offer investors anything other than exposure to the latest fad? More importantly, do these investment houses know enough about what this technology can be harnessed to achieve, or are we in line for a tech bubble 2.0?
Five years ago, Legal & General Investment Management (LGIM) launched the ROBO Global Robotics and Automation UCITS ETF. The manager followed up three years later with a separate artificial intelligence (AI) fund. Investors, according to LGIM's head of ETFs Howie Li, were demanding more precise exposure to this area of technology advancement.
If robotics, into which humans still have some input, was the first step on the road to automation, AI is the natural next one.
"As a theme, investors and the general public have become more aware how AI is going to be integrated into our lives and how it will function," says Li. "As investors, we need a vision of the future and the structural change it is going to bring to business and industry. AI will be important to finance, technology, energy and agriculture, and will result in more advanced ways for machines to do the thinking for us. It's the next step on from automation."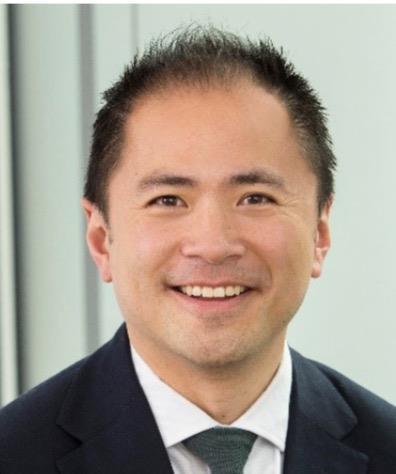 This vision is going to be all important for managers looking to take their investors – and their assets – along on the huge growth spurt AI and machine learning (ML) are expected to bring.
"It is hard to look at Bloomberg screens and identify where the growth in AI and ML is going to come from," says Li. "We need to do bottom-up research to find out what's interesting in the space and who is doing it."
As ETFs have advanced from simply tracking an index, the work that goes into creating methodologies has increased remarkably. Nowhere is this more apparent than in the tech sector, where sorting the signal from the noise is increasingly important.
For Carmine de Franco, head of fundamental research at Ossiam, there are three main ways investors can classify the use of AI/ML. With such a new and broad investment spectrum, categorisation is often arbitrary with very vague boundaries, but it helps to decide on an approach, he says.
Finding a 'how to'
The first is to invest in companies that provide AI solutions to others: the software provider to Netflix, for example.
Due to the number of companies – and potentially their small size – this approach might need third-party assistance for research. LGIM and WisdomTree both use external research providers.
"There are unexpected breakthroughs in this sector, so we have to find the companies that have the potential to make them," says Chris Gannatti, head of research at WisdomTree. "Based on how things work today, it is hard to imagine where these breakthroughs will come from, but we need to look at things with new standards."
These breakthroughs can lead to companies becoming the next Google or Apple, or even the huge companies that the general public will probably never hear about.
"RoboGlobal helps us identify companies that are dedicated to AI development and integration and how they are investing for the future," said Li. "How much research and development spend is going into AI? Is the company hiring or building market share? Are they integrating tech into businesses?"
This bottom-up research lets LGIM see who is reinvesting capital in their future business to keep in front and may become the pioneer and preferred supplier to household names such as Netflix.
Netflix itself is an example of the second way into AI, according to de Franco's distinctions, as it uses digital tools and techniques to suggest the right shows and films to users, thereby beating its competitors.
Several managers also employ this technique as it identifies names investors are likely to know but are also leading their specific pack in using AI and technology more generally.
AI squared
The third, and most exciting way into AI, in de Franco's view, is to use the technology itself as a tool to collect, process and integrate very disparate data sources into the investment process.
"It also means we can access and exploit useful data that would otherwise be difficult to integrate in portfolio construction," he says. "Either because it would be too time-consuming, or because it can be difficult to see how new sources of information can complement the standard financial metrics on which we base our portfolio construction."
Ossiam has used AI to find and filter out companies for the World ESG Machine Learning UCITS ETF it launched last year. ESG filters – which it says contain good information about a company's strengths and weaknesses – thinned out a field, then machine learning identified potential opportunities, the firm says.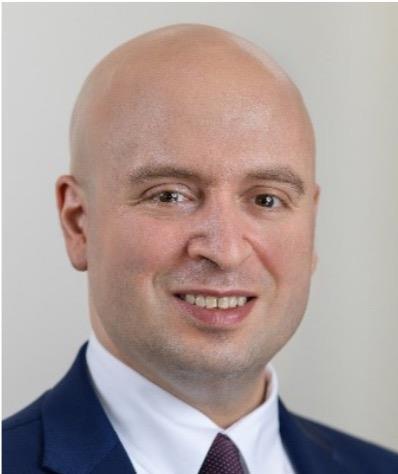 This 'AI squared' approach has also been taken up by DWS Xtrackers, which launched its AI and Big Data UCITS ETF in January.
The ETF tracks a specially developed index that uses a filtering methodology that was established using AI processing. The methodology also identifies companies with patents in place that are most likely to make them sector winners.
"Thematic ETFs use selection methodologies that aim to position equity investors for the big changes coming to our economies," says Manooj Mistry, head of index investing at DWS. "The key is to have a robust underlying methodology to harness the trend in terms of identifying the likely big revenue generators of tomorrow."
However, for Li at LGIM, caution is needed when leaving investment theory to the robots.
Watching the bots
"AI is hugely exciting, but the words can be dropped by a CEO and into financial reports that are published and get picked up by bots and tools that scrape data," he says.
Certainly, investors would have to be sure that something as noncommittal as "We are investing in the future" or "We believe in AI" did not see a company grouped in with sector pioneers.
"This is the danger of data scaping," says Li. "It can acknowledge the hype without noting the lack of purity to the return on investment in technology."
For LGIM, WisdomTree and others, checks and balances will need to be in place, in the short term at least, with people carrying out the research.
"This will ensure the data quality and that someone has looked at the structure of the business and made sure the data is accurate and up to date," says Li.
As for another buzzword – cryptocurrency – regulators in the US remain unconvinced of the security of the asset class to allow ETFs to track even the most mainstream coins and tokens. Europe, however, has cryptocurrency trackers in Sweden and Switzerland.
Its underlying technology, however, may be of greater interest to some. Invesco is one of the largest managers to launch an ETF based on blockchain technology. Its Invesco Elwood Global Blockchain UCITS ETF was up almost 10% since launch in March by the end of July.
For Li, there is a way to go until cryptocurrency and blockchain become as pivotal for investors as robo and AI.
"Blockchain is going to have a great future, but it is not just something one company can do," says Li. "The business community has to get behind it and change."
With investments that look so far into the future, there are likely to be some bumps along the way, but WisdomTree's Gannatti said investors needed to take a long-term view.
"The sector may not be the most defensive now, but by 2022, with the internet of things all communicating and connecting trillions of machines, to make sense of the data we are going to need AI and ML," he says. "Markets go up and down and recessions are a fact of life, but we are going to need these tools, so eventually the sector is going to become fairly resistant."