Italy's institutional investors have kept their focus on private markets during the COVID-19 crisis
Key points
The crisis has forced institutional investors to reorganise
Institutions have allocated extra resources to monitor private markets portfolios
Some see an opportunity to further diversify their private market investments
There is appetite for investments providing stable income
The severity of the COVID-19 outbreak in Italy meant that life was transformed. During the state of emergency, Italian institutional investors faced their greatest challenge yet. The pandemic was the real-life event that stress tests had tried to simulate for years.
Several different starting positions and different approaches can be identified among Italian institutional investors, in terms of their readiness for this event and how they reacted by taking quick decisions in unstable markets.
This event did not only test the investment capabilities of each investor but involved their organisations in a deeper way, affecting different areas. Remote work and digitalisation completely changed communication, staff organisation and decision-making processes.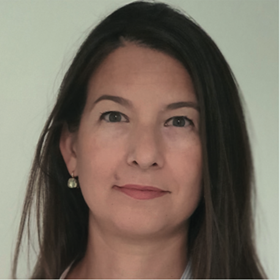 When it comes to portfolio management, it has become clear to everyone how important it is to allocate resources to monitoring portfolios, particularly of private markets assets. In this area, it is more difficult to have, at any given time, a clear picture in term of valuations, covenants and cash flows. It is generally more complex for private markets investors to maintain a deep understanding of risk and, as such, build a detailed measure of the impact of an event like the COVID-19 outbreak on portfolio valuations.
At the same time, private market investments have shown more resilience compared with public market ones during all of the three previous financial crises (2001, 2008 and 2013). Indeed, for long-term investors this crisis can also be seen as an opportunity that has to be grasped in the next months.
There has been a generalised repricing in terms of multiples in the private equity sector. In private debt, loan counterparties have become more solid, by offering better covenants features. Many Italian investors are considering increases in their real assets and private market allocation, including real estate. Such increases, however, will be gradual and carried out according to contingent needs.
The crisis has led institutions to act in support of their stakeholders. Most casse di previdenza, the privatised first-pillar funds for professionals, have decided to temporarily suspend the contributions owed by members, as one of many measures to support them during this difficult time.
"For long-term investors, this crisis can also be seen as an opportunity that has to be grasped in the next months"
This decision has reduced the resources available for investment. In some cases, planned new investments have been postponed. In other cases, investors have carried out a robust portfolio re-allocation exercise, undertaking significant changes in their usual way of managing assets.
Casse di previdenza have made extra efforts in monitoring their portfolios, especially in terms of valuations. While they tend to monitor their portfolio actively and on an ongoing basis, during this specific period they invested more time and added extra human resources. The monitoring exercises also required strong involvement at the funds' general partner level, to reach a deeper understanding of portfolio positions.
In general, these investors have not found the more structured and international managers to be lacking in terms of reporting. However, it is still too early to get a comprehensive overview of the impact of COVID-19, owing to the time lag in valuations and to the scarcity of information on specific investments.
"It has become clear to everyone how important it is to allocate resources to monitoring portfolios, particularly of private markets assets "
The lockdown rules made it particularly difficult to assess the status of investments into domestic smaller companies. Historically, private capital has focused on northern regions, which were also the worst affected by the outbreak.
In some cases, monitoring investments was made extremely complex owing to the direct involvement of underlying businesses with the management of the emergency. This was the case, for instance, for real estate investments into private hospitals and care homes.
At the same time, this unprecedented situation is seen by some investors as an impulse to push further with sustainability agendas. Cassa Forense, the first-pillar fund for lawyers, and INARCASSA, the fund for engineers and architects, along with others Italian and international institutional investors, have signed up to the UN PRI and recently became members of the Green Economy Alliance, whose goal is to develop green recovery investment packages that accelerate the transition to climate neutrality and create a healthier ecosystem.
These investors now apply those principles to their due diligence and investments process, prioritising managers and investments involved in the development of energy efficiency solutions, the supply of renewable energy and the transition to a low-carbon transport system.
Private markets investments represent a relevant share of the asset allocation of casse di previdenza, which had total assets of €83bn as of the end of 2018. The average allocation to private market assets including real estate is about 25%. In some cases, where these investors hold large real estate portfolios, the share of private markets allocation can exceed 30%.
For the more sophisticated investors that already have significant exposure to private markets, this time can be seen as an opportunity to diversify their portfolio and add new strategies. Owing to the particular market conditions, some see 'special situations' as a particularly interesting strategy within the wider private debt space. Generally speaking, investors have an appetite for investments with a coupon feature or that provide a stable income, which ensure greater stability of short to medium-term returns.
Several investors are increasing their exposure to infrastructure. So far, casse di previdenza have allocated small percentages of their portfolios to foreign infrastructure. These investors have an opportunity to support the Italian economy in the near future through shared projects involving infrastructure, where investment has historically been lacking, particularly in areas such as digitalisation, logistics and healthcare.
There are also plans to increase institutional investor participation into key areas like Italy's highway network. Italian media report that F2i Sgr, one of the country's largest infrastructure managers, is surveying interest from institutions, including Cassa Depositi e Prestiti, the partly state-owned institution, for an investment the highway network.
These investments themes have become particularly topical and urgent for a number of investors. Among these are also Italian second-pillar pension funds, known as fondi negoziali, but these funds are still taking their first steps.
The behaviour of Italian insurance companies offers an interesting perspective on the real estate market. Insurers have historically owned suitable real estate portfolios. They have focused on geographical diversification and the quality of assets in order to keep valuations stable.
Certain sectors and geographies have proven to be more resilient in term of valuations. Many insurance portfolio managers are expecting significant reduction in valuations for retail shopping centres. The sector has been particularly affected by the lockdown measures, along with hospitality, with luxury hotels seen as the worst performer. However, those holding assets in continental Europe, particular Germany, have enjoyed more stable valuations and rental income, thanks to strategic support from the German government.
Those investing in real estate debt expect that deals written in the post-COVID-19 world will feature lower loan-to-value (LTV) levels and improved covenant packages. This is also the result of financing conditions, as real estate managers face higher costs of funding from banks. Ultimately, future transactions are likely to have a more conservative risk/reward profile.
Many insurers see an opportunity to allocate a higher share of their portfolio to the logistics sector, which features high-quality tenants and is diversified across different sectors. The more experienced ones are starting to consider investments in data centres, an asset class with a risk/return profile that sits between real estate and infrastructure. At the same time, they are feeling the impact of the crisis on long-term investments into energy infrastructure, particularly oil and gas, and transport, especially airports.
The market's shock reaction to the COVID-19 outbreak was an important test for insurers in terms of solvency requirements and solvency ratio adequacy. This is particularly true for some Italian insurance companies, which have historically held large positions in Italian government bonds within their portfolio. As a result, for the months to come insurers will have to maintain a larger share of their portfolio invested in liquid assets, to comply with regulatory requirements. This is likely to slow down their plans to diversify further into private markets.
This contrasts with the fact that portfolios with diversified exposure to private market assets has provided investors with a high degree stability in terms of valuations.
This time of market stress may not be over as the overall impact of the economic fallout is not yet known. The lesson learned so far is that portfolio diversification and having a strong monitoring process in place are essential to manage a crisis of this scale. While Italian investors have become used to navigating difficult markets, they must seize the opportunity to push for structural changes that modernise the Italian economic system. Investing in private markets is an efficient way to achieve that goal.
Laura Carpi is founder and managing director of 3Peaks Consulting, an Italian consultancy dedicated to helping global institutions that invest in private markets
Italy: Ready for the challenge
1

2

3

Currently reading

Italy: Funds go private

4

5