As ETFs are created to track ever more specialised market exposures, competitive pressures and new regulations are impacting the complex relationships between asset managers and index providers.
Fees in the $6trn (€5.4trn) global ETF market are under constant downward pressure, but the manufacturers of the indices underlying those ETFs seem immune to the price war. In 2018, the global revenues of index firms were up 18.8%, reaching $2.8bn, according to consultancy Burton-Taylor.
Though brand-name indices like the FTSE 100, Euro Stoxx 50, S&P 500 and MSCI World still dominate the ETF market, some asset managers have explored self-indexing – creating their own benchmarks, then managing ETFs to track them – as a way of sidestepping the expensive licensing fees paid to benchmark providers.
But now new regulation is playing an important role in determining how far asset managers can go in bringing the index development process in-house.
The European Union benchmarks regulation (BMR) was introduced in January 2018, largely in response to the Libor tampering scandal. The BMR provides a framework to ensure investors in regulated products are protected from manipulation of the underlying benchmarks.
Steffen Scheuble, chief executive officer at Solactive, says: "This regulation provides guidance for index providers on how to deal with conflicts of interest and it ensures transparency."
Building a benchmark
To understand how the emergence of new regulations and disruption of the market place has reshaped the provision of indices, it's important to grasp the process involved in producing a benchmark.
The first stage is developing the methodology – this is the intellectual property of an index. It determines the universe of stocks or bonds, how companies will be selected and weighted, and how the index will be maintained.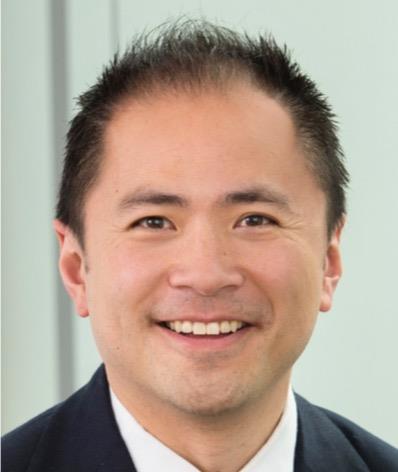 Drawing up the rules underlying the benchmark from scratch has advantages for asset managers. Mandy Chiu, managing director and head of ETF product for SSGA, says: "It gives them greater control over how the index should be constructed, as well as how it should be branded."
Once devised, the index will need to be calculated, based on the criteria set in the methodology. And there needs to be an index administrator which plays an oversight role, monitoring and rebalancing the benchmark over time.
In theory, an asset manager could create its own index, calculate and administer that index as well as selling products which track the benchmark to its own clients. But the BMR makes this amalgamation of duties much more difficult.
Chris Woods, managing director of governance and index policy at FTSE Group, says: "The BMR makes clear if the asset manager wants the index to be used in the European Union as a benchmark, there has to be an authorised administrator overseeing it."
The regulation sets out a range of specific responsibilities for an administrator. For example, it is required to maintain a robust governance structure, including policies for approving changes to the benchmark's methodology and for handling complaints.
The administrator must also ensure that input data to the benchmark calculation accurately and reliably represent the underlying market. It should also publish a benchmark statement which summarises the objective of the benchmark, the nature of the input data and the limitations of the benchmark, for example in times of stress.
If the administrator contravenes any of these responsibilities, it can be fined by the regulator. Gareth Parker, co-founder of Moorgate Benchmarks, says: "Those payments can very steep – up to 10% of the administrator's annual global revenue."
Given the potential legal liability, it's unsurprising that few asset managers now want to become regulated benchmark administrators. Howie Li, head of ETFs at Legal & General Investment Management, says: "Most asset managers ask a third party to administer and calculate the index on their behalf."
The administrator can then either calculate the index themselves or outsource it to a third party. But the asset manager cannot dictate that decision, says Woods.
Smart and special
So has the BMR killed off the self-indexing movement? Not necessarily, particularly when it comes to specialised, custom indices.
So-called 'smart beta' investment strategies have proved popular in recent years. This category includes indices which use methodologies other than market capitalisation to weight constituents, as well as more active strategies targeting multiple factors.
Asset managers often develop a smart beta strategy, then look for a third party to develop and calculate an index embedding it.
In the past, most asset managers would have baulked at outsourcing the strategy in this way. Scheuble says: "This used to be an expensive process."
But now, competitors to the large index firms have reduced the cost of administering and calculating bespoke indices, making it more economic for asset managers to provide these products, says Manooj Mistry, head of index investing at DWS.
"Over the last two to three years the industry has been disrupted, with new index providers coming into the market," he says.
However, the practice of creating a customised investment strategy that is then embedded in an index and then outsourced to a third party for administration and calculation is now attracting regulatory scrutiny in the US.
In March 2018, Dalia Blass, head of the Division of Investment Management at the SEC, the US regulator of financial markets, queried whether US-based index providers should continue to enjoy what is called the 'publisher's exemption', something which allows them to escape direct regulation as investment advisers.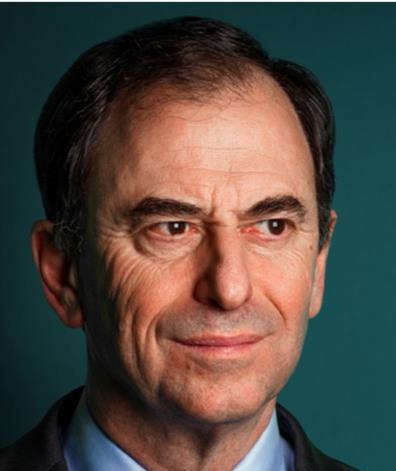 Index firms have always maintained that they do not offer investment advice, but merely represent the underlying financial markets in an objective and transparent way via their indices.
Now, the SEC appears to be seeking to draw a line between indices that have broad public recognition – say, an S&P 500 –and those that have been created for a much more limited audience, in extreme cases for one fund or client only.
If an index had such a restricted client base, or if an asset manager had had significant input into its design, then the regulator might want to bring the index firm itself within the scope of fund regulation, suggested Blass.
Whether or not the SEC intends to take further steps towards drawing index firms within the scope of investment adviser regulation is uncertain. However, the US regulator says it may in future enforce better index disclosure requirements, or impose a requirement on fund boards to vote on retaining an index if it makes a significant change to its methodology.
Another factor impacting the competitive position of the asset manager vis-à-vis the index provider is investor inertia.
SSGA's Chiu says: "US retail investors are less benchmark-sensitive." For example, some years ago Vanguard switched the benchmarks underlying some of its US-based international equity ETFs from MSCI to FTSE indices, citing cost reasons.
But a willingness to switch the index underlying an ETF appears less prevalent in Europe, where the market for passive products is more institutional than retail, and where changing a policy benchmark is a more complex undertaking.
Chiu says: "This will require consultation with numerous stakeholders, as well as the necessary due diligence."
"And institutional investors do not want the reputational risk associated with a new index not performing as expected," she adds. "Investors in this region prefer recognised brand names."
If, in the early days of passive investing, ETFs tracked indices that were already out there, now the relationships between the entities involved in creating index-tracking products seem harder to define. And the dividing lines between asset managers, index administrators and index calculators seem likely to shift further in the years ahead.