It took almost five years, but the US regulator still surprised many in the exchange-traded fund (ETF) industry when it gave preliminary approval to Precidian Investments' ActiveShares in May.
The new ETF, once it is listed and traded, will differ from existing US-based active ETFs by not revealing its holdings on a daily basis. It will also not disclose its holdings directly to the ETF's authorised participants (APs).
Instead, it will place its assets in a 'blind trust', whose constituents are visible only to the fund manager, the custodian and a new category of intermediary called the AP representative.
To help APs price the fund in the secondary market, an ActiveShares ETF will release a verified intra-day indicative value (VIIV) every second. In other US ETFs, the intraday net asset value (iNAV) is published only every 15 seconds.
After the model was granted exemptive relief by the Securities and Exchange Commission, Precidian's CEO, Dan McCabe, said in a statement: "ActiveShares will enable active managers to offer new and existing strategies in an ETF vehicle, combining the best of active management with the many benefits of an ETF."
Addressing active managers' disclosure fears
Active asset managers have long been wary of revealing their holdings on a daily basis, fearing front-running by other market participants. Could the new ActiveShares ETF address this concern by leading to more hybrid structures, or even by encouraging mutual funds to convert to ETFs?
Jane Heinrichs, associate general counsel at the Washington DC-based Investment Company Institute, points out that a mutual fund conversion to an ETF has never been done in the US before – although several conversions have already taken place in Canada.
"Many regulatory and operational issues still need to be resolved before the first mutual fund to ETF conversion takes place," she says.
Yet law firm Ropes & Gray said in a paper in May 2019, "[…] we do not believe that there is any legal reason such obstacles cannot be overcome [in converting or merging a mutual fund into an ETF]". It outlined steps that would need to be taken, such as getting exemptive relief from the SEC, consolidating share classes within the ETF structure and redeeming fractional shares.
Law firm ThompsonHine added in its own paper that hurdles also include possibly having to seek permission from shareholders and the board, as well as modifying the portfolio strategy, such as only purchasing "liquid securities as well as securities that trade on a market that is open at the same time the ETF shares trade".
The benefits of the new structure, according to the law firms, are tax efficiency, lower operational costs and a way to satisfy investor demand.
There is no doubt that interest in ETFs is growing every year, measured against other types of fund. ETF assets have already overtaken those of hedge funds, and ETF inflows are beating mutual fund inflows.
An interest in active ETFs could therefore be a defensive move by major asset managers. The nine firms that have licensed the Precidian model, including BlackRock, JP Morgan, Legg Mason and Nationwide, have collectively lost $3.3trn from their active funds over the past 10 years, according to Morningstar data.
Although law firms have said there are more non-transparent ETFs in the queue to be approved in the US, many eyes will be monitoring the success of Precidian's new vehicle.
Active ETF assets are still small
But we should beware of hype from those promoting active ETFs. They only account for 2% of global ETF assets, according to ETFGI, and just 1% in Europe, according to Morningstar.
In the US, for example, active ETF assets are $82.4bn, compared to a $4trn overall market.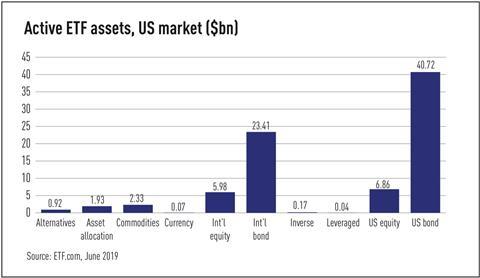 The last type of actively managed, non-transparent ETF was NextShares from Eaton Vance. It launched in 2016 and required brokers to rewrite their entire order system to handle pricing updates. It failed to gain the traction that many had hoped for.
"The ActiveShares structure may, in the end, suffer from an investor demand problem, but we have no way of knowing," says Dave Nadig, CEO of ETF.com. "The big difference [from NextShares] is that the solution is elegant and requires nothing on the part of anyone except the APs, and they're all on board and excited."
He adds: "I remain a bit of a sceptic on the long-term asset potential, but I could easily be proven wrong. As I said, the structure is elegant, and the Precidian guys are, quite literally, the smartest financial structure engineers in the business. I'd never bet against them."
Active ETFs in Europe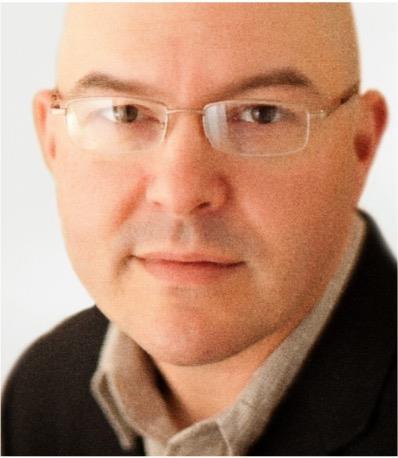 In Europe, there is no Precidian equivalent – yet. Close to three quarters of the existing €8bn in European active ETF assets is invested in just three funds from PIMCO and Lyxor.
One provider hoping to change that dynamic is JP Morgan, now the largest provider of actively managed ETFs in Europe by number of funds, with six in fixed income and four in equity.
Bryon Lake, managing director, head of international ETF at JP Morgan Asset Management, says the Precidian innovation in the US would be a 'learning curve' for market participants in Europe.
"We think investors have needs in their portfolios that can be met through the ETF wrapper but if we had to have daily transparency the performance might be impacted and we haven't done it until this point," he says. "Now with Precidian's approval, it's something that might be available to us and something we are actively exploring."
In what way? Lake responds that while he has no concerns about daily transparency and the risk of front-running with fixed income or low tracking error equity products: "if we were doing a more concentrated portfolio or one with a higher alpha target, [the non-transparent model] is something we'd take into consideration."
Europe's confusing rules on disclosure
In Europe, the standards on active ETF transparency are set by local listing venues, rather than centrally.
For example, the London Stock Exchange and Borsa Italiana do not require full daily portfolio disclosure for active ETFs, whereas the German, Swiss and Euronext stock exchanges do.
However, the Central Bank of Ireland (CBI), which oversees the domicile of choice for more than half of Europe's ETFs, has so far taken a pro-transparency stance. It said in a statement that it had reviewed the Precidian filing "with interest" but the model still had a number of features that concerned it.
As of mid-July 2019, the CBI told IPE that it had not received any applications for similar structures and therefore "has not considered how this model would translate into a European ETF taking into account the specificities of European ETFs".
In practice, most European ETF providers adhere to the daily transparency standard to make sure their active ETFs can easily be cross-listed across Europe.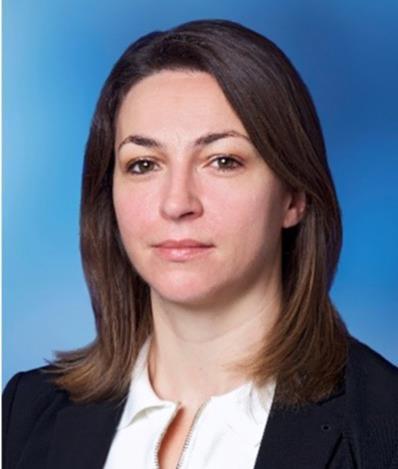 Providers including HanETF and Vanguard previously told IPE they were either hoping for a change in the rules or were taking a 'wait-and-see' approach.
"I'm not surprised," responds Deborah Fuhr, managing partner of research firm and consultancy ETFGI. "Many would say the ETF industry in Europe is behind the US in terms of relative assets and the embracing of ETFs as a whole.
"The other big challenge is that we're still two years into the whole 'Brexit means Brexit' debate and we don't know what that means. There is uncertainty for products coming to market: where to domicile them, and what will be allowed going forward."
There has been some progress, however, when it comes to traditional active houses' ability to enter the ETF market. That's because in 2018 the CBI decided to allow fund managers to set up ETF and non-ETF share classes within a single fund structure, mirroring the rules in Luxembourg.
The goal, found Morningstar, was to allow managers to benefit from scale, lower costs and more liquidity. The CBI's move should allow more index fund and active fund providers to expand into the ETF market.
Look below the surface
Some experts argue the active ETF wrapper is just a label. Caroline Baron, head of ETF distribution EMEA at Franklin Templeton, which has just over €30m in three LibertyShares actively managed ETFs, said clients were after products that fit their needs, such as liquidity and transparency.
"We need to stop saying that one vehicle is superior to another or one will replace the other," she says. "We are talking to clients about their challenges and how can we help them. We risk going back to the days of debating active versus passive. This is not the way clients look at it."
Fuhr agrees the conversation should be about investor needs rather than product. She points to US savings products like 401(k)s, which require the ability to buy a fraction of a fund on a platform. As a result, she says, the money is mostly sitting in mutual funds.
"ETFs may not be the right product for everyone so I think it will come to this equilibrium where you will have different wrappers for different purposes," Fuhr says.
"I'm still positive on ETFs but I do think the ETF is a wrapper and it's important to remember that. For many investors, ETFs are not always the right tool. Sometimes that tool could be futures, separately managed accounts, buying securities and sometimes it's ETFs."