The debate around the value added by asset managers is taking fundamental steps forward
Key points
UK asset managers have to publish value assessments from 2020
Managers must review their products and strategies, leading to possible changes
Data on cost and quality of service could inform better choices
Asset management could face further regulatory action at EU level
In February several UK asset managers published their first annual 'value assessments'. These documents, which can be found on their websites, attempt to demonstrate how managers deliver value for money to clients. This is a new regulatory requirement by the Financial Conduct Authority (FCA), which has taken action following years of pressure on asset managers to show they offer investors value for money.
UK asset managers must produce these reports annually and the FCA will monitor how effectively these value assessments are undertaken.
Vanguard's value assessment, among the first to be published, concluded that ongoing charges on its UK-domiciled fund were "on average 73% cheaper than the average for their respective sectors". It also found that most of the funds had outperformed their peers during periods of 12 months to 10 years.
Rathbone's assessment found that its Rathbone Global Alpha fund, a fund set up for distribution by a sole third party, had "consistently underperformed its benchmark". The fund will be closed as a result, pending FCA approval. The report also found that Rathbone's UK Opportunities fund had "not consistently delivered its objective", attributing the underperformance to Brexit-related uncertainty. However, the report added that "when assessed against the prevailing economic and market backdrop, the investment philosophy and process have performed as expected given market conditions" and that the board would monitor its performance.
The FCA's seven assessment criteria

• Performance
• General costs of the fund
• Economies of scale
• Comparable market rates
• Comparable services
• Classes of units
• Quality of service
The requirement to produce value assessments was introduced in 2019, following the FCA's 2017 Asset Management Market Study. The study had found that asset managers "have not considered robustly the value they offer to investors", leading to "harm to investors through poor value products".
The FCA's value assessment framework includes quality of service as one of its seven assessment criteria, the others being related to cost and performance (see panel).
Andrew Bulley, a partner at Deloitte's EMEA Centre for Regulatory Strategy, points out that the FCA's agenda is to push asset managers' boards to focus on value for money, so that action can be taken where funds or strategies fare poorly in value assessments.
In fact, the FCA recently stated it will seek evidence of challenges at asset managers' boards on proposals made by the executive including on costs, fees and product design.
This approach, says Bulley, is reinforced by the extension of the Senior Managers and Certification Regime (SM&CR) to asset managers. The framework is aimed at strengthening individual accountability within financial services firms.
The framework may not be flawless, but it seems to have been met with appreciation. Bulley says: "There are reasonable questions to ask about the consistency of the assessments, given the difficulty of collecting data.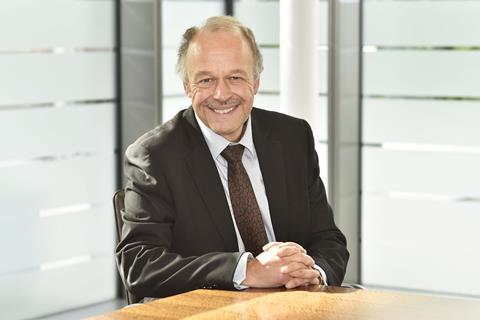 "One of the biggest problems is that a lot of the data collection systems are not sufficiently granular to apportion overhead cost to individual funds.
"Furthermore, while there are many standardised investment categories, different funds can have different remits, objectives and circumstances.
"Nevertheless, some of the board members we have talked to can see the value in this exercise. They can see where the FCA is coming from and that there is a potential upside, both in terms of product improvement and of consumer understanding.
"I think the industry generally thinks the seven criteria identified by the FCA are sensible ones. The one they find challenging is quality of service, which can be subjective. Nevertheless, it is a sensible approach that blends a degree of comparability with the space for board judgement."
Other asset managers are likely to make changes to their fund range, in the way that Rathbone did.
Increased transparency
The introduction of value for money assessments shows that the efforts to improve transparency and efficiency in the UK pension industry are starting to bear fruit. Asset management now must think beyond fees and charges and consider the overall quality of the service it provides.
At the same time, cost transparency has been at the top of the regulatory agenda.
In November 2018, the FCA backed the launch of a Cost Transparency Initiative (CTI) spearheaded by the Pensions and Lifetime Savings Association (PLSA), the UK's pension fund association. The CTI introduced standardised templates for cost reporting, based on the work of the Institutional Disclosure Working Group (IDGW). This is a group of stakeholders convened by the FCA and chaired by Chris Sier, an advocate of cost transparency in asset management.
Value for money and the EU's regulatory agenda
Thanks to pressure from the regulator and investors, the UK asset management industry is moving faster than other markets in terms of delivering better value for money.
However, the value for money question is not confined to the UK. EU regulators are expected to address value for money when the upcoming reviews of MiFID (Markets in Financial Instruments Directive), AiFMD (Alternative Investment Fund Managers Directive) and UCITS (Undertakings for Collective Investment in Transferable Securities Directive) are undertaken.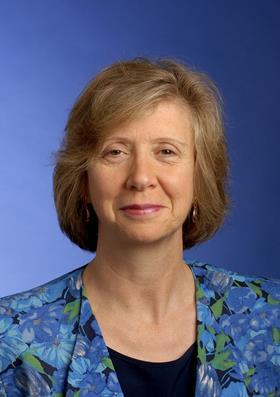 Julie Patterson, director for asset management and regulatory change at KPMG, points out that the transparency of cost and performance of investment products has been noted by EU Commission executive vice president for an economy that works for people, Vladis Dombrovskis.
Patterson says: "The European Securities and Markets Authority (ESMA) has been doing a lot of work on cost and charges versus the performance of funds. It is not clear yet what will happen with that work, but it is clearly an area to look out for.
"There are a number of cost and charges disclosure across a number of EU directives relative to asset management. The directives stipulate the methodology for calculating cost and charges and the way in which they need to be disclosed, but they do not in any way require managers to justify their level.
"UK managers now have to issue a value assessment, and it is not clear how it would work for other regulators, because they do not have the competition law powers that the UK's FCA has. But there is a set of other issues that could come up in the discussion, like performance fees. At the very least, we might see more ESMA guidance on costs and charges."
The CTI's cost reporting templates are now employed by local government pension schemes (LGPS) as part of its Code of Transparency, a fee transparency initiative.
Data collection and surveying quality of service remain a challenge, but there are new organisations dedicated to helping pension funds. Canadian firm CEM Benchmarking, co-founded by Keith Ambachtsheer, has worked alongside UK pension funds for decades, collecting cost data and comparing it with peers.
Newer organisations such as ClearGlass, launched and chaired in 2018 by Sier, and Insticube*, are also leveraging the need for asset managers to demonstrate value for money.
ClearGlass, which collects data using the CTI templates on behalf of pension funds, has amassed data on the fees and costs levied by more than 350 managers. The organisation also scores managers on willingness and technical ability to deliver data, as well as their responsiveness to requests. The firm charges asset owners a fee of £100 (€120) .
Insticube focuses on quality of service data. The company surveys asset owners' asking granular questions about numerous aspects of the services they receive from each of the managers they employ. The data is then collected and shared confidentially among asset owners and managers. The basic service is free of charge for owners while asset managers are charged a relatively small fee to see the data.
"There has been a culture change at asset owners, who now expect and demand good service. Bad service is no longer acceptable" - Tim Brown
The two companies have collectively built a deep cross-sectional database of cost, performance and quality of service data, which is yielding insights on what value for money means for investors.
Sier says: "In our world, value for money relates to quality of service, performance, and the culture of an asset management organisation in the context of the cost of the services they provide.
"Our data improves the ability of pension funds to check that existing managers are doing a good thing and improves the outcome of manager selection.
"It also says a lot about the culture of asset manager firms. Although a tiny minority have refused to provide cost data to us, there are important differences in how they respond to our data requests."
Tim Brown, head of key relationship at Insticube, says: "There has been a culture change at asset owners, who now expect and demand good service. Bad service is no longer acceptable, because it is seen as a potential sign of future problems. At the same time, many asset managers have started to see this as an opportunity, as those who offer the best services may grow their business.
"There is always an incentive for investors to gravitate around cheaper funds, a lot of things are happening that mean we have to continue to educate them not to focus on the cheapness of the fund" - Cyprian Njamma
"Furthermore, gathering intelligence on the quality of asset management services and sharing it among stakeholders helps investors avoid bad manager selection choices and to identify potential problems with managers."
Sier points out that in the future, asset owners will include managers' responsible investment record within their assessment of quality of service. "The more levers we can add, the better choices asset owners can make", he says.
The ability to deliver on ESG objectives is part of the value for money assessment framework published by the UK's CFA Society in November 2018. The framework was unveiled in a paper that identified cost and charges, risk-adjusted performance and quality of service as the three pillars of value for money assessment.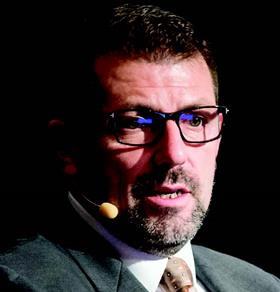 The framework emphasises the importance of monitoring long-term, risk-adjusted return instead of short-term returns, as well as the need for investors to engage with managers on value for money.
Andy Burton, professionalism adviser at CFA UK and a member of the society's value for money working group, says: "As a group, we felt there are principles that are common to all funds. However, we recognised that every framework needs to be flexible, reflecting the different functions of different fund vehicles. This flexibility should apply to all pillars.
"We also recognise that it would be difficult to condense all factors into one value for money rating that is comparable across the industry. Under the quality of service pillar, there are items such as ESG that different investors value differently."
It is clear, however, that the discussion around value for money has moved well beyond cost and charges. Cyprian Njamma, director for the institutional advisory team at fiduciary manager SEI, says: "In identifying ESG as one factor under quality of service, the CFA has captured one of the topical issues at the moment. Some investors see good ESG credentials as a fundamental part of getting value for money.
Insights on transparency, service and performance
The concept of value for money in asset management may be hard to define scientifically but by putting together cost and performance data with investors' perceptions can yield significant insights.
ClearGlass, the UK firm that collects standardised asset management cost data on behalf of pension funds, has shared data with Insticube*, the organisation collecting and sharing intelligence on the quality of service delivered by asset managers, to find evidence that managers that fare poorly in terms of transparency also tend to be expensive and lacking in terms of service.
Using a sample of 23 active equity managers, the firms scored managers according to their performance, cost and service level. It found that managers with the higher scores in terms of performance and service level were also among those more willing to provide data on costs. These managers also did not rank particularly high in terms of absolute cost levels.
Conversely, the managers that scored poorly in terms of performance and service level tended to be less transparent and relatively expensive.
Chris Sier, chairman at ClearGlass, says: "We have also found that managers that score poorly in this three-dimensional framework have a distorted view of themselves, often thinking that they score more highly than they actually do."
"While there is always an incentive for investors to gravitate around cheaper funds, a lot of things are happening that mean we have to continue to educate them not to focus on the cheapness of the fund. ESG is one, but in the DC space, there are also issues around communication with members and cybersecurity. In the DB space, end objectives and risk take precedence over returns and fees.
"When it comes to ESG, the industry is working hard on standardising the measurement of factors. Eventually, it should be possible to come up with a standardised measure of value for money for funds that can be compared across the industry."
*Insticube was created in 2017 from IPE's Pension Fund Perception Programme (PFPP). IPE remains a significant shareholder in Insticube.
Manager Selection: A new guide to the future
1

2

Currently reading

Manager selection: When delivering value becomes law