Earlier this year, ETFs and ETPs listed in Europe celebrated a record 55 consecutive months of net inflows, only 19 years after the first ETFs in Europe were launched.
The signs are that this growth will only continue.
"ETF adoption across Europe is set to accelerate, spurred by favourable regulatory changes like MiFID II, innovation, and an increasing acknowledgement of the long-term benefits of low-cost investing," says Hortense Bioy, director, passive strategies and sustainability research, Morningstar.
"Even under conservative assumptions, assets in European-domiciled ETFs are well on course to hit €1trn by 2020. And we now believe that assets could reach €2trn by 2024, under the positive assumptions of accelerating inflows and upward-trending market prices," she says.
Interviewed by IPE, ETF market participants cited several key reasons for this optimistic growth forecast.
Low rates drive bond ETF inflows
Simon Klein, head of passive sales for Europe and Asia, DWS, says: "We've seen strong inflows into bond ETFs this year on the back of political uncertainty and fear of an economic slowdown, which is pushing investors to seek safety in fixed income."
Antoine Lesné, head of SPDR ETF strategy & research at SSGA, says that assets under management in funds overall have grown significantly over the past ten years. "This trend has lifted all boats," he says.
But among the potential drivers of ETF market growth, he considers that low rates are also a major factor.
"In the low-rate environment since the financial crisis, investors have been focusing particularly on funds' net of fees performance, benchmark choice and the fact that over a long horizon, the index can often be in the first quartile of performance," Lesné says.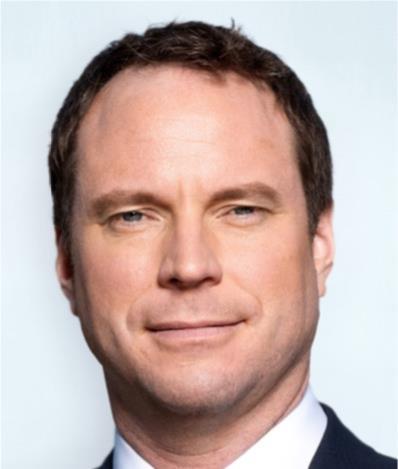 As a consequence, he says, the move to indexing has continued unabated.
"While low rates mean investors need to focus on the expected returns from their strategy, this is an even more acute question for fixed income exposures," he continues.
"In a buy-and-hold framework, expected returns from high-grade developed bonds are lower, so as a result, cost-efficient solutions like ETFs have become a way to control expenses and performance expectations."
Lesné observes that the search for yield has also meant flows into fixed income ETFs have gravitated across strategies such as high yield, investment grade corporate bonds and emerging market debt, with demand coming especially from investors based in currency regions with low or negative interest rates, such as Europe and Japan.
Detlef Glow, head of Lipper EMEA research, Refinitiv, says bond ETFs are increasingly being used as a proxy for higher-yielding investments such as BBB bonds.
"If an investor cannot find a bond with issuer quality, or invest as much as they want because there is insufficient liquidity, they can choose an ETF in the respective rating category like BBB as a proxy," says Glow. "They also get the exposure without the risk of a single issuer."
Low costs, transparency and liquidity
The low cost of ETFs is of course another pull for investors.
"For instance, you can get exposure to the S&P 500 for less than 10 basis points, which is super cheap," Glow says. "It gets more expensive the more complex the product, for example, active ETFs. But in most European countries, this is still way cheaper than actively managed products."
And, says Glow, the transparency of ETFs is also helping attract investors.
"ETFs are regulated products so they have exceptional transparency," he says.
"At every point of the day you know what underlying investments you are in and how much they are worth. Even with swap-based ETFs you can see the index constituents."
"Transparency, diversification of broad indices, cost and liquidity have been supporting the growth of the market," agrees Lesne.
Adam Laird, head of ETF strategy, Northern Europe, at Lyxor ETF, notes a wholesale shift from active asset management as a key driver for ETF asset growth.
"The biggest contributor for ETFs is probably the swing away from active managers towards passive," says Laird.
"There's more and more scrutiny on closet trackers, which is pushing investors towards low-cost, passive ETFs."
Wealth management
DWS's Klein says he is also seeing the increased use of ETFs by wealth managers, driven by two trends.
"First, investors are increasingly paying wealth managers a transparent fee based on assets, instead of traditional transaction-based advisory," he says.
"Meanwhile, regulatory directives seeking to improve fee transparency have also pushed the transition to fee-based advisory models. For example, MiFID II in Europe requires independent financial advisers and private banks to disclose commission and retrocession fees paid to them by fund managers."
He says the second trend is the growing adoption of model portfolios, which mainly use ETFs to scale the investing process.
ESG and ETFs
Will ETFs play an increasing role in passive ESG investing? Yes, say several observers.
Index providers assess ETF indices according to environmental criteria, starting with the levels of companies' carbon footprints. In fixed income, ETFs can provide access to green bonds, which are tied to specific environmental projects.
"The data is of high quality, and comparable between industries," says Glow.
"Across the board, all ESG sectors can be built into a fund," he adds.
"Index providers employ large numbers of analysts covering the companies in their indices and they also include corporate governance."
Lyxor's Laird also sees ESG as a key growth driver for ETF assets. "This is just kicking off – with a regulatory push towards ethical investment happening across Europe, more investors are looking at ESG ETFs," says Laird.
"ETFs have covered whole of market investments – but also specific themes. For example, ETFs led the charge in gender equality investing."
The role of DC pensions
Turning to the issue of whether the growth of defined contribution (DC) pensions is also feeding demand for ETFs, he says it has not been a big driver until now, but he has seen the early signs of growth.
"ETF monthly savings plans are growing in some European countries, allowing investors to drip-feed money into ETFs," he says. "I've spoken to a number of providers of private pension schemes which are looking at implementing this."
"We expect indexing to play an increasing role in the growth of European DC markets in the coming years," says Armit Bhambra, director and head of UK asset owners at BlackRock.
"The rise of indexing options in ESG investing has coincided with the increasing regulatory pressures faced by European pension schemes."
He says that as time goes on and European DC markets mature, schemes are becoming more specific and granular in their asset allocation.
"Part of this is ESG, but it also includes single countries, themes and sectors," he notes. "In a continuing low-yield environment, indexing will empower schemes to take greater control of what is the single most important driver of returns – their asset allocation."
Lesné observes that the growth of DC pensions is at different stages of development across the globe.
"Given the ease of use of ETFs and the diversity of exposures that can be achieved transparently through the instrument, it has become easier for DC pension investors to build a well-designed portfolio and invest efficiently," he says.
"The US is more advanced in the journey, but Europe is gradually taking it up and at SPDR we are starting to see some of our ETFs being used in DC solutions, in the UK in particular, from mainstream exposures to listed infrastructure and real estate. But we are still finding that the biggest users of ETFs are asset managers and private wealth managers."
Still room for niche products
"The ETF industry in Europe is still on a growth path and will continue to be so," says Glow. "A number of market players are still not considering investing in ETFs, so there is a education job to encourage them to do so."
He says one route may come from the niche-type products coming onstream from ETF providers: "This is a great space which has not been exploited properly, so there are still a lot of opportunities."