Despite the growth in European ETF assets, issuers are facing margin pressure caused by fee cuts.
"The downward pressure on ETF fees continues apace, and it is no longer exclusive to mainstream exposures," says Hortense Bioy, director, passive strategies and sustainability research, Morningstar.
"In the past two years we have seen the first signs of fee competition in the strategic-beta ETF space. There has also been increased fee competition in the field of ESG-focused ETFs."
However, the focus for ETF providers in their business strategy is not necessarily pricing policy (see our three issuer profiles in the boxes overleaf).
"There is an increasing trend where asset managers are using their deep expertise and experience to bring innovation to index design," says Howie Li, head of ETFs at Legal and General Investment Management (LGIM).
"Given our heritage in thematic investing, for instance, we've been looking forward to identify opportunities that are driving structural and foundational changes in the way we live and work," says Li.
"Thematic ETFs have been a real area of growth for the industry and it's important that these strategies offer investors a pure exposure to a given theme, rather than a proxy through conventional sector classifications."
As an example, Li points out that traditional methods of rebalancing indices were costing people money.
"When we investigated how prices moved between the announcement of an index rebalancing and the execution dates for the rebalancing, we discovered that investors potentially lost up to an annualised 6.5 basis points of performance in the long term – the equivalent of a year or more's worth of fees," Li says.
LGIM's index business has been managing this risk for years, and this expertise has now been taken into its ETF range. Another important competitive battle is over ETFs incorporating ESG characteristics.
"Improved ESG data on companies and technological advancement over the past decade or so have made new approaches to passive sustainable investing possible," says Bioy.
"Prior to 2017, choice was limited in the ESG ETF space. But over the past couple of years, ETF options have expanded dramatically. There are now more than 100 ESG ETFs available to investors in Europe."
And for some investors, she says, the combination of simplicity, low cost, and lack of consistently strong actively managed alternatives makes ETFs a superior 'buy-and-hold' option for core market exposures. Private banks and wealth managers are amongst the most frequent users of ETFs for these strategies, says Morningstar.
Meanwhile, during 2019, European providers have also proved they can sometimes take on the Americans in their own territory.
Earlier this year, Xtrackers launched a new sustainable ETF in the US market, tracking MSCI's USA ESG 'Leaders' index.
That ETF, which listed in March, with an initial investment of over $800m from Ilmarinen, Finland's largest insurance company, was the biggest launch of any ETF in the US over the past 15 years.
Xtrackers: focus on scale and performance
Xtrackers, the ETF offering from DWS, had $100bn in assets under management as at end-June 2019.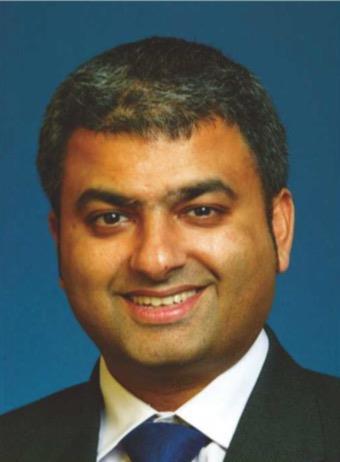 Investors have the choice of 238 Xtrackers ETFs, covering equities, fixed income and many other asset classes in what the firm calls its 'supermarket-style' offering.
"Having established one of the most developed and diverse product ranges, our product development strategy is now more targeted," says Manooj Mistry, head of index investing, DWS.
In the past few years, the provider has built its ETF offering in fixed income, given the structural changes in fixed income markets that are attracting more investors to ETFs.
It is also developing its ESG line, in response to increased demand from clients.
Despite new launches, however, Xtrackers' key focus now is gathering more assets into its existing products, and ensuring that they deliver good performance versus their underlying indices.
"Here, it means being as efficient as possible, with low tracking errors and tracking differences relative to the underlying index," says Mistry.
Other focuses are a quality service and responsiveness to client enquiries, and transparency, with the firm providing daily updates on the website.
Institutional investors are given detailed performance attribution analysis, where the performance of the ETF versus its index is split down, to the last basis point, into its individual market components.
In terms of future strategy, Mistry says: "We recognise that technology and the emergence of the digital age will fundamentally change the asset management industry and we aim to lead and not follow that process."
As an example, DWS recently announced the acquisition of a minority stake in ESG scoring provider Arabesque S-Ray to further strengthen artificial intelligence and ESG capabilities.
Lyxor: commitment to low costs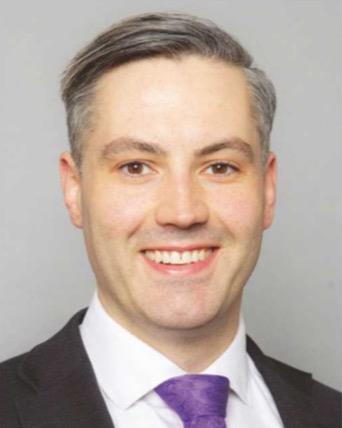 Lyxor ETF – a wholly owned subsidiary of French bank Société Générale – is the oldest indigenous European ETF provider, launching its first products in 2001, and now has €62bn under management in ETFs.
It offers its clients 200 ETFs, including an ultra-low-cost core fund range, one of the largest US equity ranges, single-country equity funds, especially for Europe and emerging markets, and Europe's largest range of inflation-protected products.
As a European company, the ETF provider has a major focus on European clients. To date, these have been multi-asset funds, private banks and wealth managers, but it is now rapidly expanding in the retail distribution market.
The company is committed to low costs, with its core range including annual total expense ratios (TERs) from 4bps to no more than 12bps. It recently cut fees in other parts of its range.
Lyxor distinguishes itself from competitors mainly in two ways.
"Being European is a key point – we're free of some of the shackles faced by our competitors with US parents," says Adam Laird, head of ETF strategy, Northern Europe, at Lyxor ETF.
"Innovation is also a key point for us, and we know we're able to react quicker than other competitors."
For example, Lyxor's rapidly expanding ethical range includes a water fund, the first green bond ETF and a gender equality ETF.
Laird says that as the company is devoted to offering low-cost products to investors, cuts in fees are not necessarily changing its business strategy.
Lyxor's local knowledge and expertise also places it well in dealing with regulatory changes.
"We're seeing changes as an opportunity – and these factors have probably accelerated ETF adoption amongst investors," says Laird.
Amundi ETF: exporting franchise outside Europe
Amundi ETF was the fourth biggest ETF provider in Europe as at end-June 2019, with €48bn in ETFs under management.
Fannie Wurtz, head of Amundi ETF, Indexing & Smart Beta, and a member of Amundi Group executive committee, attributes this primarily to pricing, but also quality products, and innovation to match the changing investment needs of clients.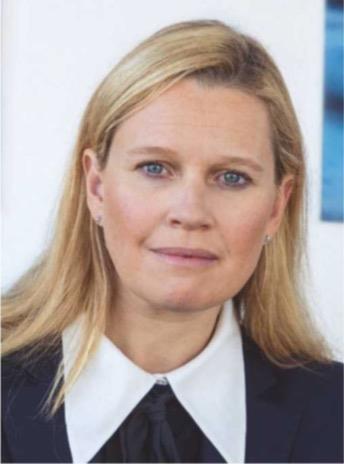 "Coming from Europe's largest asset manager, we are also a solid player," she says.
"More and more clients want to have safe and stable providers, and are using fewer providers for their fund selection. They are selecting Amundi ETF because we can answer these needs. At the end of the day, prices won't be an end in themselves," she says.
Amundi launched its ETF business in 2001. It now offers a full range of 130 ETFs including equity and fixed income exposures, ESG, smart beta and factor investing.
Amundi's ETF business is part of a broader business platform, which also includes index funds and active and passive smart beta solutions.
"We strongly believe there is a continuum which our clients can use around ETFs, and we're happy to offer to them the possibility to complete their allocation according to their needs," says Wurtz.
In 2018, Amundi ETF, Indexing & Smart Beta announced ambitious plans to double the assets under management of its business line, with a target of €200bn over the next five years. Its future strategy is based on three pillars.
First, it intends to increase client proximity and coverage, as well as its marketing.
"Reinforcing our coverage will allow us to reach new clients we currently don't talk to," says Wurtz. It is also expanding into new markets, especially Asia and Latin America, launching a range of ETFs on the Mexican Stock Exchange last year.
"Exporting our UCITS ETF franchise outside Europe has been one of our expansion drivers, as we believe this strong regulatory framework can in particular meet investors' needs," she says.
Second, it intends to strengthen its portfolio management and solution teams in order to stay at the forefront of product innovation, with a special focus on ESG.
Third, the company is strengthening its retail presence as a complement to its institutional offering: "We understand the needs of European clients and have a very strong retail DNA," says Wurtz.
Earlier this year, Amundi launched a low-cost core ETF range to serve retail clients with charges on its new Prime range set at just 5bps a year.
"These are the essential equity and fixed income building blocks to build a diversified portfolio for our clients," says Wurtz.