Around the world, exchange-traded funds (ETFs) continue to grow in assets and importance, breaking records along the way.
● Global ETF assets grew by nearly a trillion dollars in the first seven months of this year, increasing from $4.68trn (€4.22trn) in December 2018 to a record $5.58trn by July 2019;
● The first US ETF was launched in 1993 and it took nearly 20 years for the US ETF industry to reach $1trn in assets (in 2012), but going from $3trn to $4trn took only two years (2017 to 2019);
● ETFs and exchange-traded products (ETPs) listed in Europe celebrated a record 55 consecutive months of net inflows earlier this year.
ETFs are steadily encroaching on other types of collective investment fund: by assets, they overtook hedge funds in 2015 and now they are taking an increasingly large chunk out of the $43trn global mutual fund market.
Can this continue? Analysts at Morningstar find it hard to imagine the growth faltering.
"Even under conservative assumptions, assets in European-domiciled ETFs are well on course to hit €1trn by 2020. And we now believe that assets could reach €2trn by 2024, under the positive assumptions of accelerating inflows and upward-trending market prices," says Hortense Bioy, the firm's director of passive strategies and sustainability research.
ETF asset growth of course depends on the progress of markets, which are unpredictable, particularly in an environment of increasing global tensions over trade.
But there are several structural trends supporting the ETF industry's progress. And, as always, there are a few potential risks to the growth outlook.
Growth supports
First and foremost, the market-wide trend towards index-based investing shows no sign of slowing down.
"Day after day we get evidence that it's tough to beat indices in liquid markets like developed market equities and government bonds. All the evidence suggests that in such markets an ETF is an obvious choice," says Arnaud Llinas, head of ETFs and indexing at Lyxor Asset Management.
And while index-tracking funds, including ETFs, increased their share of aggregate investment fund assets from 8% in 2007 to 20% by 2017, according to the Bank for International Settlements, ETF market participants say their funds' overall footprint in the asset markets is still small.
"Measured against the size of the underlying market, ETFs have a penetration rate of under 4% in equities and under 1% in fixed income. ETFs have come a long way but they could go a long way further," says Wei Li, EMEA head of investment strategy at iShares.
A second growth driver is the increasing adoption of ETFs in asset classes or for types of investment strategy that have traditionally been the preserve of active managers: for example, in thematic fixed income, equity smart beta, or environmental, social and governance (ESG) strategies.
European fund flow figures from 2019 show that investor demand for ETFs has been heavily concentrated in fixed income, ESG and smart beta.
"In ESG there's the pull of regulation and the push of clients increasingly demanding sustainability. Investors want an ESG version of their portfolio, delivered in a cost-efficient way," says iShares' Wei Li.
Third, ETFs are encroaching on the territory both of traditional index funds and of active mutual funds. Here, they rely on an engineering argument: ETFs are simply more efficient and cheaper.
LGIM's 2018 acquisition of ETF Securities' Canvas platform is a sign of the increased interest among traditional index fund managers in ETFs.
Meanwhile, a recent regulatory change in the US, detailed by Rachael Revesz in her article 'Will all mutual funds become ETFs?', suggests increasing scope for active managers to embed their strategies in an ETF 'wrapper'.
Finally, a fourth growth driver for ETFs is the increasing interest in the market from new categories of client, whether self-directed retail investors or emerging financial institutions like digital challenger banks, who are looking to sell services such as automated financial coaching. ETFs may serve as building blocks for the these new mobile-based savings products.
Risks to the outlook
But forecasts of blue skies always invite the contrarian view. What are the risks to the ETF growth story (apart from the arrival of a long-overdue bear market)?
One is indirect: the steady compression of fees could reduce competition and eventually force newer market entrants to pack up shop.
"Margin compression is happening across the industry and it's getting harder to launch new blockbuster products. The revenue pool in passive is probably peaking, even if assets continue to grow. So the onus will be on improving efficiency," says Manooj Mistry, head of ETFs and index investing at DWS.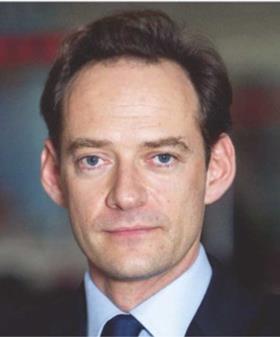 Adding to the potential profit squeeze for ETF issuers, the cost of running benchmarks is going up as a result of the recent European Benchmark Regulation, says Gareth Parker, co-founder of Moorgate Benchmarks.
"The regulatory hurdles in Europe to issuing an index are becoming significant. Regulation will increase the cost burden. The race to the bottom in index pricing has probably stopped," Parker says.
A second potential risk is that of a liquidity shock, perhaps focused on an ETF in a relatively less liquid underlying market.
It's important to mention that ETFs are now seen by regulators as less of a risk to the financial system than other mutual funds. This is a big win for ETF firms, since regulators used to argue the opposite.
As an example, it was a well-hyped active manager, Neil Woodford, who recently had to suspend redemptions from his £10bn (€11.1bn) UK mutual fund, while ETFs have so far continued to do their job (see Lynn Strongin Dodds' article on the fallout from the liquidity crisis at Woodford Investment Management).
But while ETFs may handle liquidity stresses better than some daily dealing mutual funds, there's no room for complacency. The outgoing Bank of England governor, Mark Carney, recently warned of liquidity risks across the fund business. And as several articles in this guide demonstrate, fixed income ETFs are now seen by many as tradeable proxies for whole segments of the bond market.
A final concern relates to the increasing complexity of some ETF strategies: whether seeking to embed a new ESG approach in a fund, creating a new smart beta strategy or trying to produce an ETF version of an active fund, product developers are now moving far from ETFs' origins as a cheap and easy way to track a market capitalisation-based index.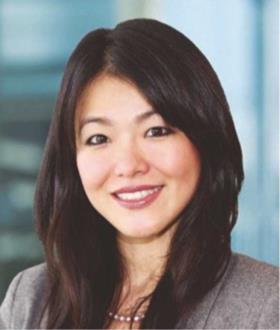 The US securities regulator, the SEC, has recently warned that taking an index concept too far into specialist investment territory risks the direct regulation of the index firm as an investment adviser. And complexity carries other risks.
Finally, as perhaps the most disruptive force in asset management during the last 20 years, could ETFs themselves end up being displaced by something faster, easier and cheaper?
If you read Lynn Strongin Dodds' article, 'What could disrupt ETFs?' you will see that ETF market participants are not too worried yet about the impact of new technologies like distributed ledgers and blockchain.
But they don't rule out something like a radically new and simplified securities infrastructure eventually taking root. If in a few years' time we are all buying and selling market exposures from our mobile phones, will we need the expensive, legacy, duplicative funds system to run the records of ownership?