A tripartite steering group involving experts, stakeholders and government is trying to come up with a new concept for pension plans
A steering group of experts, stakeholders and the Ministry of Social Affairs is working on a new pension plan concept. Its focus is on fine-tuning a design for the long-awaited new pensions contract to replace the current collective defined benefit (DB) arrangements, which have become unaffordable. The advisory body will assess two alternatives for defined contribution (DC) plans. One revolves around individual pensions accrual combined with a collective benefits phase. This variant, of which few details have been published so far, is favoured by the cabinet.
The other concept – preferred by the unions – involves collective DC arrangements with contributions directly converted into a conditional pension. The premium is based on a goal that can be redefined by the social partners. The target funding is 100%, and any surpluses or shortfalls are to be divided among a pension fund's participants. As financial buffers are no longer required, the potential for inflation compensation will increase. On the other hand, shortfalls are, in principle, to be translated into rights cuts straightaway.
Under both contract concepts, risks shift to participants. The current certainty of nominal returns in DB plans is to disappear.
However, to make exact estimates about future pension results, several matters need to be adressed. They include rules for smoothing economic shocks, dividing surpluses and shortfalls across participants and pensioners, shortfall limits, as well as a tailor-made investment policy.
The steering group is also to assess how to convert pension entitlements under existing pension plans into new arrangements. At the same time, it will look into the option of managing old and new pension rights within a single pension fund, in case social partners prefer to keep existing pension rights separate from accrual in the new system.
Key points
A steering group is fleshing out a pensions accord
Experts are focusing on two DC plans to replace unaffordable DB arrangements
Two points of contention are the shift to degressive pensions accrual and the introduction of a lump sum at retirement
Ministers are also assessing options for early retirement of workers in physically demanding jobs and auto-enrolment for the self-employed
Several hurdles are on the way, including discount rate and return parameters
As part of the accord, the widely used option of smoothing the contribution level across several years is to be scrapped as of 2022. In the cabinet's opinion, removing this method of redistribution through premiums will enhance transparency. Several pension funds are already anticipating mandatory cost-covering contributions by increasing their premiums or reducing annual pensions accrual.
Minimum required funding
In the wake of the pensions accord, Wouter Koolmees, the minister for social affairs, temporarily reduced the minimum required funding level (MVEV) from 104.3% to 100%. The move was designed to ensure that no underfunded schemes had to apply rights cuts this year during the elaboration of the pensions agreement. However, under pressure from trade unions and pension funds, he further reduced the MVEV to 90% in November, when falling interest rates had further eroded schemes' coverage ratios. Koolmees, however, highlighted that the exemption would only apply until 2020.
The steering group is also to assess how the current average pensions accrual is to be replaced by an actuarially fairer, degressive one (in which accruals are gradually reduced over time). Contributions are set to become age-independent, whereas the accrual level is to be linked with age. As this would hit the pension prospects of older workers, Koolmees has promised that employees will be compensated in "a balanced way".
However, compensation costs are estimated at €60bn, an amount that has largely to be paid by the pension funds themselves. The big question is whether they can afford this in the current environment of lower interest rates and low coverage ratios.
Lump sum
As part of the pensions agreement, retiring workers are to be allowed to take out up to 10% of their pension rights as a lump sum. The minister has already indicated that a pension saver's partner also needs to approve a lump sum to be taken out, as this would also affect future surviving relatives' benefits. Meanwhile, supervisor De Nederlandsche Bank (DNB) has warned that a lump sum would come at the expense of under-funded pension funds.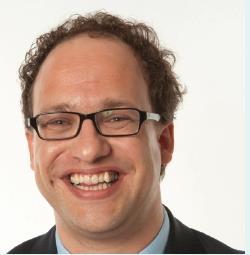 The minister has made clear that he will also investigate whether pension premiums could be used for other purposes.
The steering group will also consider whether an option for early retirement based on the number of years in employment, could be introduced. Workers in physically demanding jobs are to be allowed to retire up to three years early through increased fiscal incentives for saving. This is to be combined with lower tax rates for employers who financially facilitate early retirement.
The minister has also said he will assess how the self-employed can join a pension fund in their sector, and whether auto-enrolment can be introduced for this group. He also promised to investigate the consequences of low interest rates for the envisaged new pensions contract as well as the impact on a capital-funded pensions system.
Hurdles
Despite the agreement between the social partners and the government, there are still several hurdles. Just after the accord was concluded, a government-appointed committee presented advice for a new ultimate forward rate (UFR) to be the future discount rate for liabilities. The advice – adopted by the cabinet as well as the DNB – also included the maximum assumptions for future returns that pension funds can apply in their recovery plans.
However, both the UFR and the return parameters are lower than the existing ones, and will negatively affect schemes' coverage ratio. The UFR – to be introduced in 2021 – is expected to reduce funding by almost 4% on average, based on the interest rate level of May 2019.
The trade unions have said that they want new advice on both matters. They argue that the new UFR and return parameters might undo the envisaged pensions outcome of the pensions accord, including the potential for inflation compensation and "fairness to all generations".
The largest union FNV has already laid out claims for indexation, ahead of the planned introduction of a new regime in 2022. Tuur Elzinga, the union's pensions negotiator, has threatened that the entire pensions accord will be rejected if its objectives are not met.
In addition, several well-funded pension funds have voiced their concern about the concept of sharing funding surpluses across their participants. They argue that such an approach is likely to generate conflicts between generations of participants and pensioners. Bram Stegeman, chairman of the €10bn SPH scheme for GPs, says that this would be "unworkable and would lead to war". Several large schemes have contended that its buffers are meant for lean times.
Koolmees says he will present a framework for the new arrangements before the summer, to be followed by concept legislation in early 2021. The legal framework for the new pensions system is scheduled to come into force in January 2022. The introduction of the entire package is expected to take at least five years and could take up to 10.
Netherlands: Still searching for yields
1

2

Currently reading

Netherlands: A sector holding its collective breath

3