Concerns about systemic risk and fund liquidity are driving the regulatory agenda
Key points
Supervision on liquidity risk management will be reinforced throughout 2020
Stress testing is likely to be used more widely in asset management
MiFID, AIFMD and UCITS are all scheduled for review
Industry is anxious that regulation will treat firms like banks
During the last quarter of 2019, central banks and global regulatory agencies released warnings about the rise of systemic risk linked to asset management. Last year also saw episodes of stress at the individual fund level, which were not contagious across the fund industry, but raised concerns about liquidity. The memory of the gating of several UK-focused property funds after the Brexit referendum in 2016 is still fresh. Against this backdrop, further regulation of asset management activities is all but certain, particularly at the European level.
Regulators are concerned about systemic risk and the risk that funds cannot redeem assets during stress events. This would be the result of a mismatch between funds' redemption terms and the perceived liquidity of the assets held. Similar concerns have been expressed by the Financial Stability Board (FSB), the European Central Bank (ECB), the European Systemic Risk Board (ESRB) and the Bank of England. Regulators already monitor liquidity risk and leverage in funds regularly, but there is a clear objective to reinforce supervision on these matters. This will potentially result in amendments to many rulebooks.
The regulatory process will be complicated by all post-crisis regulation containing review clauses, says Julie Patterson, director for asset management and regulatory change at KPMG. All three main frameworks applicable to asset management – the Markets in Financial Instruments Directive (MiFID), the Undertakings for Collective Investment in Transferable Securities Directive (UCITS) and the Alternative Investment Fund for Managers Directive (AIFMD) – are timetabled for review.
This creates complexity, and conflicts between policy objectives. Patterson says: "The difficulty for the European Union is that each big piece of legislation requires different matters to be reviewed, and each has a different due date. The question is, what mechanism can be used so that the EU can look at things holistically."
As an example, the Commission has the Capital Markets Union (CMU) and sustainable finance among its priorities. These would entail channelling institutional and retail funds towards the 'real economy', which offers potentially less liquid investments. This objective contrasts with that of ensuring sufficient liquidity.
New faces, new priorities
Another factor affecting the regulatory process is institutional change. Patterson explains: "New faces in the European Parliament and the Commission bring new ideas, but also indicate a depletion of institutional knowledge about why the rules are as they are."
Inevitably, the regulatory burden on asset managers will increase. One trend is regulators increasing the use of stress testing, says Andrew Bulley, a partner at Deloitte's EMEA Centre for Regulatory Strategy. Stress testing is an approach from the banking sector, but owing to the concerns about systemic risk and liquidity risk at fund level, regulators are pushing for the wider use of stress testing on funds.
Bulley says: "There's increasing emphasis upon individual funds doing their own the stress testing, particularly from a liquidity perspective, given the concerns about the possible mismatch between the makeup of the investment books and investor expectations.
"From a macro point of view, policymakers want to understand how stress that originates in the fund management sector may impact other sectors, and vice versa. Stress testing has evolved over the years, and it is understandable that regulators want to extend it to the asset management sector, in order to build a whole system view."
Varying approaches
There are several different regulatory processes taking place. Beginning from September, asset managers will have to adhere to new guidelines on liquidity stress testing published by the European Securities and Markets Authority (ESMA). These are principle-based guidelines, taking into account that different funds face different potential stress scenarios, according to a paper by Deloitte. The paper adds: "ESMA will expect firms to take this exercise seriously; otherwise it may apply a more prescriptive approach in the future. A key challenge will be sourcing high-quality data and setting appropriate assumptions, especially for simulating redemptions as some firms have limited data on underlying investors."
In 2020, ESMA will liaise with national regulatory authorities to ensure UCITS funds comply with liquidity fund management rules. The authority is likely to focus on funds investing in illiquid fixed-income securities, having concluded that they are likely to face liquidity shortfalls in the event of redemptions, according to Deloitte. The European Commission may also propose legislation on liquidity management relating to UCITS and other funds. Furthermore, this year the International Organization of Securities Commissions (IOSCO) will review how its liquidity risk management recommendations, which were published in 2018, are being implemented.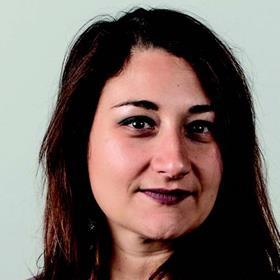 Asset managers should be concerned about which level of EU financial regulation will be affected, says Patterson. The architecture consists of three levels, where level 1 is represented by EU law, level 2 consists of the technical detail of regulation driven by the Commission, and level 3 consists of national regulators.
"It is absolutely clear that the European Commission is reviewing both the UCITS and the AIFMD to see whether liquidity and leverage requirements must be strengthened to take into account financial stability issues. However, the ESRB has proposed that guidelines are hardwired into the directives themselves.
"There is tension between implementing sufficiently effective rules and making sure that regulators can still respond and react quickly to market developments. If thresholds are hardwired into directives, regulators cannot adjust as quickly."
These trends generate industry anxiety. Representatives point out that approaches that originate from the banking sector, such as stress testing, are being blindly applied to the asset management sector.
Furthermore, the warnings about systemic risk growing within asset management activities are often called into question. Industry representatives argue that asset managers are fundamentally different from banks, in that they are agents and do not hold the assets on their balance sheets.
Chiara Sandon, senior policy adviser at the European Fund and Asset Management Association (EFAMA), says: "We have seen a tendency in the past years of trying to extend tools which are not fit for purpose for the asset management sector. This is somehow worrying as they work quite differently."
Nevertheless, says Sandon, the increase in size of the sector needs to be followed closely. "Key issues to watch are operational risk and interconnectedness, and the measurement of liquidity and leverage at product level.
Sustainability tops the EU agenda
The new European Commission's agenda for financial services is not that different from that of the previous one. But, it does include new items that may have a profound impact on the institutional investment sector.
Commission president Ursula von der Leyen set out these priorities in her letter to EU Commission executive vice-president for an economy that works for people, Valdis Dombrovskis, dated 1 December 2019.
Completing the Banking Union and implementing the Capital Markets Union are two main priorities, but the letter also highlighted green finance, fintech and cryptocurrencies as priorities for the first time.
Other priorities are developing a public-private fund specialising in IPOs for small and medium enterprises (SMEs), fighting money laundering and supporting the EU's economic sovereignty.
As von der Leyen's letter states, the aim for these priorities is "to preserve and improve financial stability, protect savers and investors and ensure the flow of capital to where it is needed".
The Commission has additionally been working on a green taxonomy, climate benchmarks and green bonds. These initiatives are poised to transform the asset management industry.
Julie Patterson, director for asset management and regulatory change at KPMG, says: "In any discussion about trends in the regulation of asset management, sustainable finance has to be at the top of the agenda.
"However, there are two overarching matters – definitions and data. The risk is that different definitions of what 'green' constitutes will be written for different sectors in different parts of the globe.
"On the accounting standards side, there are a number of global initiatives to try to converge on a common understanding of what should be reported. We now have the EU taxonomy, which focuses only on the environmental part, and it is not the same definition as in different accounting standards.
"If we are going to get this right, we somehow need to converge on a common understanding of the metrics, and it has to be a global move."
The lack of data is significant. Regulation has to consider the ultimate risk that by encouraging investors to buy green assets is not creating financial instability or consumer protection issues, adds Patterson.
"Because of recent events in the market, liquidity has been in the spotlight and we expect this to continue. While those events have not turned into systemic risk ones, they have reminded us that compliance with EU existing rules needs to be better controlled by supervisors post-launch. It is important that liquidity management tools are available in all jurisdictions. Having a harmonised measurement for liquidity rather than risk management could be amongst the expected trends going forward.
"It is key that any new measure does not become a tick-the-box exercise, which might be completely disproportionate for the buy side. We need to make sure that the regulation is not designed for banks, and that it's not just the ESRB and FSB which have a say on those measures, but securities regulators like ESMA and national regulatory authorities which know and understand the sector."
Regulation: Asset managers - Regulators set sights on liquidity
1

Currently reading

Regulation: Asset managers - Regulators set sights on liquidity

2