Debate: Is a world currency war ahead?
Yes, says Michael Howell, managing director of CrossBorder Capital
As the world gets bigger it seems to become ever more volatile. So its financial markets ride an endemic eight or nine rollercoaster with dizzying, white-knuckle peaks occurring in 1972, 1981, 1989, 1998, 2007-08 and now maybe in 2015 too. 
Once more, disappearing money flows are the culprits behind crashing stock markets. We no longer appear slaves to defunct economists, as John Maynard Keynes prophesised. Instead, we are unattractively chained to a world money cycle. Capital flows, liquidity and swings in currencies matter for investors and risk managers as never before. Businesses cannot operate without cash and summing the amounts that are available to borrow and invest across world financial markets makes up global liquidity.
The gyrations of global liquidity explain market movements about six to 12 months ahead and predict economies over the following year. The $100trn-plus (€89trn-plus) pool of global liquidity pumps up economies and supports an upside-down pyramid of vastly greater financial wealth held in bonds, stocks and real estate. America and China dominate, with each responsible for about one-quarter of total flows. 
China's liquidity pool has grown 12-fold in a little over a decade, spurred by export surpluses and a domestic credit boom that together have fuelled an eye-popping over-expansion in China's domestic asset economy. With its money taps forcibly shut off some 18-months ago by policy-makers, China is facing the ugly prospect of dealing with its Japanese-like zombie banks and too much Soviet-like heavy industry. Not surprisingly, China's GDP is skidding downwards to a much slower growth path with negative pressures on financial markets and the exchange rate and crushing blows already hammering world commodity prices.
China depends on the US for funding; the US does not, as the pundits accusingly tell us, rely heavily on China's savings. China's financial system is built on a large base of foreign assets. It is currently short of liquidity and the recent devaluation of the Chinese renminbi must be seen as a first attempt to address this shortage.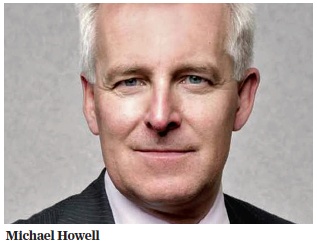 The weaker renminbi is a dangerous watershed event that understandably draws dark comparisons with the 1930s currency war. This earlier race to the bottom saw disturbingly large swings in exchange rates and a sequence of thudding devaluations as first Britain, then Japan, Australia, New Zealand, Scandinavia, North and South American and finally stubborn France all succumbed, the latter dropping its parity and losing a government. 
France was the last large economy to devalue in the 1930s currency wars. Peace broke out with the 1936 Tripartite Agreement that attempted to subsequently maintain existing parities between the dollar, sterling and the French franc. Could China in 2015 be the 'new' France? It is possible.
Already since the 2008 Lehman Crisis, these same economies together with the euro-zone have all devalued again. In addition, many smaller emerging market currencies, such as the Brazilian real, South African rand and Russia rouble, have been in a virtual free fall. Five years ago, the Brazilian real was at BRL1.5 to the dollar, but today it is nearer four. In a similar rout, the rouble happily traded below 30 to the dollar, but today it threatens to breech RUB70 to the dollar. Even the previously rock solid Singapore dollar has been hit, while the Swiss National Bank has had to inflate its balance sheet by a factor of nine since the financial crisis to absorb global flight capital searching out stability.
Why is all this happening? A key factor to dismiss is the myth of global imbalances. Economics puts greatest importance on the things it can easily measure, which is partly why the current-account balances often grab headlines. 
China has the world's largest current-account surplus and America the biggest deficit. So what? Reverting back to the 1930s' example, America and France were then the main surplus economies, but both arguably suffered most through the Great Depression. The UK then (and now) a substantial deficit economy, in contrast, fared better. Gross capital flow data are harder to get, but they are vastly more important. China's problem centres on a fragile cross-border financing structure and specifically the vast offshore borrowings by its banks that have partlybeen behind the huge inflation of her national financial balance sheet and rapid growth in its asset economy. 
China badly needs foreign exchange inflows just to maintain this wobbling edifice and looks set to devalue again when necessary. Or, strictly when it can, which may push the timing ahead of a politically difficult US election year in 2016.
This leads back full-circle to the dollar. Already American manufacturing industry is hurting. A still lower renminbi and further rounds of leap-frogging by emerging market currencies, and perhaps even the euro and yen, could easily throw the US economy into recession by 2016. Like in the mid-1980s the dollar also needs to come down, but against what? With the monetary compass dials spinning furiously, currency markets must calm down and reassess their bearings. Nobody wins in this race to the bottom. 
Previous periods of currency turmoil have required collective agreements among policy-makers to halt the bloodshed and stabilise and realign currencies, namely the Tripartite Agreement (1936); Bretton Woods (1944); Smithsonian Agreement (1971); Plaza Agreement (1985) and Louvre Accord (1986). Could a 2016 political offensive to stabilise markets and end this currency war be Barack Obama's lasting legacy? 
---
No, says Valentijn van Nieuwenhuijzen, head of multi-asset at NN Investment Partners
Talks about a currency war, doubts about Chinese policymakers' credibility and worries over the Chinese economic slowdown and its ripple effects have ignited risk aversion among investors. Yet, to call the engineered devaluation by the People's Bank of China (PBoC) dramatic seems hard, as the renminbi has since depreciated by only about 4%. Switzerland's decision to end the Swiss franc's cap with the euro in January this year, for example, caused its currency to rise by more than 19%. Markets, nevertheless, reacted dramatically.
There has been much talk about the possible rationale behind China's currency move. A popular theory is that it was a move to boost growth and stimulate the export sector. However, a 4% nominal decline in the renminbi has little impact in terms of real effective exchange rates. According to the Bank for International Settlements, the renminbi is about 32% overvalued compared with its trading partners and the most expensive among 60 countries (if Venezuela is excluded). 
In comparison, both India and Indonesia are undervalued by about 10%. The renminbi's tiny devaluation could hardly lift export competitiveness. Moreover, the PBoC has intervened to prevent the renminbi from depreciating excessively, which suggests that a currency war is not on the cards. Since the move, the renminbi spot rate has been quite steady between 6.35 and 6.40 versus the US dollar. The Chinese authorities have a clear interest in keeping the pace of depreciation moderate. Chinese companies have a substantial amount of hard currency debt, so a rapid depreciation could deal a fatal blow to corporate balance sheets. If the depreciation happens at a moderate pace, this will give the corporate sector more time to adjust.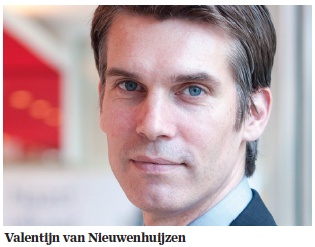 We think that the ultimate goal of China's decision to allow the renminbi to depreciate is to allow for a decoupling between US and Chinese monetary conditions. The exchange rate has always been a favourite tool of China to achieve policy goals. Before 2008, the goal was to limit renminbi appreciation, which led to a substantial accumulation of foreign exchange reserves. In a sense, the US economy absorbed a substantial part of the concomitant Chinese excess savings which contributed to the inflation of the US housing bubble. 
After 2008, China embarked on a huge credit and investment bubble of its own. As long as the concomitant economic boom was in full swing, strong growth and an appreciating currency were perfectly compatible policy objectives because the latter reduced the risk of overheating. The boom ultimately became unsustainable and since about two years ago Chinese policymakers have been aware that excessive credit-driven investment growth needs to slow down.
Hence, over the past two years the objectives of strong growth and a strong currency were joined by a third one which can be labelled as managed deleveraging/financial sector liberalisation. What's more, the fundamentals of the economy have changed so as to render these objectives ultimately inconsistent. After all, maintaining decent growth rates in the face of deleveraging usually requires a weaker exchange rate and thus looser domestic liquidity conditions. In addition, in the run up to the start of the Fed's tightening cycle, US monetary conditions have tightened considerably, mostly so via a stronger dollar which caused the renminbi to strengthen substantially as well. Since May last year, China has seen persistent capital outflows which means that the PBoC has had to intervene to maintain a stable dollar-renminbi exchange rate. Even though there is still a very big war chest in the form of foreign exchange reserves left to stabilise the currency, the ability to do so is clearly not infinite.  
In the medium to longer term China's currency move is a positive development, as it reduces the inconsistencies in the aforementioned policy objectives. However, the consequences for the short term are more uncertain. The main short-term risks of the Chinese move clearly reside in emerging markets (EMs) and maybe not even so much in China, as it has three lines of defence which will allow it to manage the process at least in the short term: a current account surplus; a war chest of reserves; and the existence of capital controls. As for the rest of the EMs the crucial issue is to what extent contagion in FX space will continue. If currencies continue to depreciate, the cyclical outlook in these countries could deteriorate as policymakers will eventually have to tighten policy more to stabilise the situation.
In developed markets, the deflationary effect of Chinese and EM currency depreciation – and falling commodity prices – already contributed to a delay in monetary tightening by the Fed. Unless global risk appetite deteriorates much further, we still believe the Fed will start to hike this year. Only really big moves in the oil price, the dollar or global risk appetite would restrain the Fed from doing so.