The first wave of hedge fund replication petered out nearly 10 years ago, but Emma Cusworth finds that new approaches are reviving interest and allocations
Over the past five years there has been a marked change in how investors approach hedge funds. As investors become increasingly sophisticated and cost-conscious, hedge funds find it ever harder to demonstrate their added value. One result has been a beta-revolution, with investors harvesting the significant portion of hedge fund returns derived from the market in a much more efficient manner.
This revolution kicked off with two academic papers. In 2004, there was William Fung and David Hsieh's 'Hedge Fund Benchmarks: A Risk Based Approach' which identified seven asset-based style factors that explained up to 90% of the monthly return variations for a diversified portfolio of hedge fund strategies; and two years later, Jasmina Hasanhodzic and Andrew Lo published 'Can Hedge Fund Returns Be Replicated?', proposing a linear six-factor model for cloning hedge fund returns using liquid exchange-traded instruments. The first raft of hedge fund replication products appeared shortly afterwards, predominantly offered by investment banks.
Version 1.0
These first products were not trying to replicate how hedge funds generated returns, but instead were looking to produce similar patterns of return. They applied regression analysis to deconstruct hedge fund returns – usually defined by an index such as those produced by Hedge Fund Research (HFR) – into a small number of liquid and investable factors.
"These products would use regression-based analysis to replicate returns by adjusting the weighting of 5-10 investable factors on a monthly basis," explains Matthew Towsey, an investment consultant in liquid alternatives research at Aon Hewitt.
These version 1.0 products delivered lacklustre results and failed to gather much momentum.
"They showed a high correlation to equity indices and in some cases the monthly returns had such a high monthly tracking error versus the [hedge fund] index, they looked random," Towsey recalls. "We came to the conclusion most replication products were not bringing anything to portfolios."
His 2013 analysis of five factor-based replicators' returns between June 2008 and December 2012 showed that none managed to match the net-of-fees performance of either the HFRI Fund Weighted index (HFRI) or the Dow Jones Credit Suisse index (DJCS). Four had a correlation of 0.9 with the S&P500, while the other had a correlation of 0.7.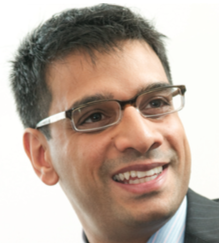 "Over the last few years, the focus has moved from replicating an index towards smart beta strategies"

Suhail Shaikh
"Results were mixed but not bad altogether," says Nicolas Rousselet, managing director and head of hedge funds at Unigestion. "The problem was that stripping out all the value-added from hedge funds left investors with a low value-added product that banks attempted to sell with a high price tag – albeit one lower than a direct hedge-fund allocation."
Furthermore, even if these initial products could replicate the indices, few investors saw the rationale behind trying to track the 'average' hedge fund they represent. Alison Clark, head of hedge fund research at Aon Hewitt, believes it comes down to the basic question of why investors would allocate to hedge funds. "Either you believe there is real manager skill, or you don't do it," she says.
Smart beta
However, as investors have became increasingly experienced with and sophisticated about hedge funds, they have started to look more closely not only at what their return streams look like, but at how they are generated, often in an effort to better understand which managers genuinely offered value-additive skill. The financial crisis woke many investors up to the fact that they were often paying alpha-level hedge fund fees for beta performance.
"Some things can be considered hedge fund beta," says Jan Soerensen, formerly head of hedge funds at Dutch pension asset manager PGGM and now the founder of Tang Financial, which builds portfolios focusing on alternative risk premia. "You shouldn't be paying active level fees for that if it can be implemented in a systematic manner, which is straightforward and non-complex."
The growing investor focus on efficiency has driven them to look more closely at where there is genuine value in paying for hedge fund skill and where certain strategies might be more efficiently executed systematically.
"In times of relatively low returns, the focus increases on the cost side of things, and rightly so," Soerensen observes. "Trustees have a fiduciary duty to implement and execute their investment strategy as efficiently as possible, including from a transparency, complexity and cost perspective."
At a glance
• The first wave of regressions-based hedge fund factor replicators failed to excite investors – or perform.
• The smart beta revolution in the long-only world has focused investors' attention on how returns are generated.
• This has coincided with a renewed interest in hedge fund replication, but this time simplified trade-based rather than factor-based replication – 'Replication 2.0'
• The effect has been felt most acutely in strategies that were always highly systematic, such as managed futures, which has seen fee levels tumble.
• Evidence of investor take-up is growing, but advisers warn that they should recognise the differences between hedge fund replication and hedge funds themselves.
The focus on efficiency, which many investors learnt as a result of the financial crisis, has had a more far-reaching impact than just hedge funds. It is changing their approach across the board, forcing a wider change in the asset management industry.
The introduction and rapid acceptance of smart beta is part of this trend, markedly changing the landscape in favour of products that offer efficient access to strategies historically reserved for more expensive active managers and hedge funds.
Sunjiv Mainie, an ex-hedge fund manager who is now a factor-based indices developer at S&P Dow Jones Indices, believes the idea of factor-based investing encapsulated by smart beta is "getting stronger by the day" as investors grow more and more aware of how returns are generated.
"People are much more comfortable with the idea that they don't have to just invest in an asset class, they can slice their exposure into factors using products that are cheaper and more transparent," he says.
Accordingly, as investors have become more comfortable investing in smart beta, they have naturally turned their attention to 'alternative beta' to harvest some risk premia in a more cost-efficient and liquid way.
Version 2.0
The smart beta revolution has coincided with an evolution of hedge fund replication products from purely-regression-based vehicles to trade-based replication. These version 2.0 replicators, as many experts call them, take a bottom-up approach, trying to capture, more cost-effectively, the methods by which hedge fund returns are produced.
"Over the last few years, the focus has moved from replicating an index towards smart beta strategies," as Suhail Shaikh, chief investment officer at multi-asset and alternative beta specialist Fulcrum Asset Management, puts it. "This is a result of the increased sophistication of both investors and providers and the growing recognition that, if you put the right beta factors in, there is not much performance left to explain. Investors should, therefore, pay less for it."
The total costs of version 2.0 products are typically 30-50% of those of their hedge fund equivalents. One of the oldest of these products, the IQ Hedge Multi-Strategy Tracker ETF (QAI) seeks to replicate the risk-adjusted return characteristics of hedge funds using various hedge fund investment styles, including long/short equity, global macro, market neutral, event-driven, fixed-income arbitrage and emerging markets. The QAI ETF, which has a total annual fund operating expense of 0.91%, grew assets by 57% during 2014 to push it above $1bn for the first time.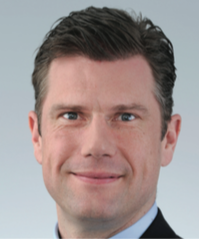 "Some investors who have not previously been able or willing to invest in hedge funds may find the risk-reward profile of replication strategies attractive"

Dirk Wieringa
"Once people realised there were lots of ways to invest systematically, fees started to come under much greater pressure," according to Aniket Das, vice-president in Redington's manager research team. "We have seen this in the CTA space, where many managers have been producing lower-cost products. CTAs are seen as a traditional hedge fund strategy, but they are usually systematic, which allows for replication once the idea is well known. While it has implementation challenges, trend-following is a relatively simple concept that has become more commoditised with better competition. Managers have had to give up fees accordingly."
The AQR Managed Futures Strategy fund was among the first of the low-cost CTAs to come to market in May 2012. By the end of 2014, it had assets of just under $7bn and had outperformed the widely-respected Newedge Trend index of managed futures strategies. The net expense ratio for the institutional share class was 1.34% for 2014.
Cantab Capital, among the largest European CTAs, launched its low-cost CCP Core Macro fund in January 2013, offering investors access to a diversified stream of systematic macro-style returns with a 0.5% management fee and 10% performance fee. It returned over 28% in 2014, with 10% volatility, and was up around 10% by late January, according to sources familiar with the fund.
The future continues to look bright for alternative beta strategies. Hedge funds in general posted the worst returns since 2011 in 2014, according to data from Preqin's 2015 Global Hedge Fund Report. The lack of overall performance and consistency will add weight to arguments for accessing alternative beta through low-cost vehicles that can remove single-manager risk.
"If investors pick a top manager, and that manager subsequently falls, they usually end up somewhere in the middle," says Kevin DiSano, chief portfolio strategist and head of ETF Specialist Group at IndexIQ, which runs the QAI ETF.
By offering the average return of a universe of hedge fund managers, DiSano argues single-manager risk is eliminated, protecting investors from the likelihood of a top manager subsequently underperforming its peer group.
High-water marks
Even in areas like CTAs, which posted very strong returns in the last few months of 2014, fee pressure is unlikely to ease.
"As a result of the surge in performance last year, many trend-followers will be back above their high water marks for the first time in a few years," Fulcrum's Shaikh argues. "Investors will therefore see the 20% performance fee impacting returns. Hedge fund managers will need to generate a lot of alpha to offset this incentive fee drag. This will work in the favour of cheaper alternatives, which will see their growth accelerate."
With the outlook for equity and fixed income looking less attractive, investors are looking to add different sources of return to portfolios. Low-cost, liquid alternative beta strategies not only allow existing investors to access those returns in a more efficient manner, they also open the door for investors who are completely new to alternatives.
"Some investors who have had hedge fund exposure, and have been disappointed with performance, will see the value proposition in these strategies and some may have had pressure on the cost side to replace those exposures," says Dirk Wieringa, product specialist in alternative fund solutions at Credit Suisse. "But some investors who have not previously been able or willing to invest in hedge funds may find the risk-reward profile of replication strategies attractive because they want different return drivers, but with liquidity and cost-efficiency."
This thinking is changing the way some large European investors go about harvesting their risk and return. The sophisticated strategy for accessing traditional and alternative risk premia and market 'anomalies' deployed by Denmark's PKA has been widely reported. In the UK, Railpen Investments, which manages £20bn (€26.7bn) in assets for the UK's Railways Pension Scheme, is undertaking what it calls a 'transformation programme', analysing the expected returns and risks from investments through various risk premia (such as equity, duration, value, volatility or carry) in order to determine whether it can access traditional and alternative risk premia more efficiently.
"RPMI has examined each step in the investment process with a focus on improving net value add across all portfolios over the long term," says investment manager Craig Heron. "As a result, we want to access both traditional and alternative risk premia in the most efficient way that we can."
This analysis has already led to a significant reduction in assets controlled by external managers, both long-only and alternative, and an increase in allocations to both traditional and alternative risk premia with greater in-house oversight.
"This should result in much lower costs (both fees and hidden charges), better transparency and importantly more direct control over the portfolio," Heron says. "We will not pay for expensive beta opportunities from active managers that can be accessed more efficiently and cheaply elsewhere."
However, there will be some readjustment needed on investors' part when investing in alternative beta products. As with the traditional investment space, choosing a low-cost approach means their expectations for both service and returns must adjust accordingly.
"Investors need to rebase their expectations in terms of the degree of transparency, customisation and face-to-face time with managers that comes with low-cost products," as one industry expert puts it. "In the equity space, after all, investing in an index tracker doesn't get you a meeting with the manager."
Furthermore, low-cost hedge funds could mean lower returns, either because they target lower volatility than their higher-cost equivalents or because they capture fewer sources of return. Although Core Macro returned 28% net in 2014, for example, Cantab's $3.5bn Quantitative Programme, which accesses a wider range of strategies than Core Macro and charges 2% management and 20% performance fees, posted a net of fees gain of 39% last year, according to industry sources.
"Hedge fund replication is not easy in every strategy," warns Towsey at Aon Hewitt. "For CTAs a simple, low-fee smart beta model allows investors to get the beta element of the return stream, so if markets are trending they will perform well. But that is not the same as investing in a CTA with a range of different return streams and models that offer greater diversification than pure trend-following. There is a place for both, but investors need to go into that decision with their eyes open as to what each product is offering."