While multi-asset fixed income strategies have been popular in the UK for some time, European investors are only just beginning to take notice, says Charlotte Moore
At a glance
• Multi-asset fixed-income strategies are more popular in the UK than in the rest of Europe because of the particular challenges facing UK defined benefit schemes.
• Poor returns on core fixed-income strategies at European pension schemes should increase interest in multi-asset strategies.
• Schemes should be aware that this is a broad investment universe demanding a range of manager skills.
• It is often better to use multiple mandates to ensure access to best-in-class.
To date multi-asset fixed income strategies have proved to be more popular with UK pension schemes than with Continental European ones. However, disappointing returns on core fixed-income portfolios could increase the appeal of these strategies across Europe over the medium term.
Almost all UK private-sector defined benefit pension schemes have closed, which makes trustees much more focused on sustainability or buy-out than Continental European schemes. To achieve these goals, UK pension schemes have to focus more closely on managing interest-rate risk in their portfolios.
This changed the way they looked at fixed-income instruments such as investment-grade bonds. Tim Giles, senior partner at Aon Hewitt , says: "They became more focused on how these instruments could generate returns rather how they could help to match liability risk."
For non-matching fixed-income assets to provide a less risky source of return, they must be diversified. Giles says: "That requires building a fixed-income portfolio which will be spread across credit quality, geography and different types of instruments."
But UK schemes' long-term preference for equities meant they were less familiar with fixed-income opportunities than their Continental peers. In addition, there are a more small schemes in the UK compared with Continental Europe, schemes that lack the necessary scale to build in-house expertise.
Ewout van Schaick, head of multi-asset portfolios at NN Investment Partners, says: "These pension funds want fixed-income investments with higher returns but feel less able to select the right instruments themselves." They have turned to external managers for this expertise.
Many European pension schemes were less fond of equities than their UK peers because these organisations operate under a tighter regulatory regime. Van Schaick says: "As a result many have very high fixed-income allocations."
As bond yields have fallen to exceptionally low levels, these high fixed-income allocations have yet to harm European pension funds. Van Schaick says: "As interest rates have remained low there has not been any painful negative falls in valuations."
But with yields negative in some parts of Europe, pension funds are looking outside their traditional fixed-income asset classes. Van Schaick says: "The need for higher fixed-income returns will become more pressing over the medium term."
Some fund managers already see increased interest from European pension funds for multi-asset fixed-income funds. Myles Bradshaw, head of global aggregate fixed income at Amundi, says: "These schemes are looking for a more flexible investment strategy to improve the returns on their core fixed income portfolios."
Case study: Sweden's AP1
The First Swedish National Pension Fund (AP1) has a quasi-funded status in Sweden's pay-as-you-go state pension system. Salary contributions are paid into AP1 and three other autonomous funds. These funds generate returns on investment, which are used to pay pensioners.
The funds act as a buffer to allow for fluctuations in demographics. Andrejs Landsmanis, head of fixed income and foreign exchange at AP1, says: "The fund allows the state to maintain a more constant contribution rate." This helps the state pension to achieve greater intergenerational fairness.
To ensure the fund can provide this demographic buffer it has a long-term real return target of 4%. Landsmanis says: "In the current environment, that is a challenging goal." Regulations that require the fund to maintain an allocation of 30% to fixed income only add to the challenge.
To ensure the fund can meet its long-term return target while adhering to that asset allocation target, it looks for sources of credit, duration or liquidity risk. These return drivers help the fund to make its returns from income rather than capital gains.
In the past, AP1 could meet its income targets by owning high-quality government bonds but it has now moved to hard currency emerging market sovereign bonds as well as peripheral European sovereign bonds and various segments of the US credit market to generate the required yield.
Overall, Landsmanis sees more risk than opportunity in most fixed income owing to ultra-loose monetary policy. He says: "It's still worth participating in corporate markets, however, as credit-worthy institutions will be underpinned by the central bank's liquidity measures."
While the fixed income portion of the portfolio can make additional returns from credit, duration or liquidity risk, its universe is fairly constrained. Loans are off the table. Landsmanis says: "We are required to invest in the publicly quoted securities."
Nor can this portion of the portfolio be invested in local currency emerging market debt. Landsmanis says: "Most of the returns from these investments are generated by foreign exchange fluctuations."
That does not mean, however, that the fund cannot make returns from either loans or currency – only that these sources of return cannot be included in the fixed income portion of the portfolio.
The fund has, in fact, generated considerable returns from its separate currency mandate.
The fund could invest in loans but these would have to compete against other alternative investments such as infrastructure or property.
Marilyn Watson, head of global fundamental fixed-income product strategy at BlackRock , adds: "German, Switzerland and Nordic pension schemes, insurers and companies are talking to us about improving their returns from their fixed-income portfolios."
Any pension fund contemplating allocating to a multi-asset fixed-income portfolio, however, should be aware that this is a broad universe with managers offering distinct approaches. That can make it tricky for a fund to find the manager that suits its particular needs.
Kate Hollis, senior investment consultant at Willis Towers Watson (WTW), says: "Increasingly we work with managers to design our own mandates that fit best with our clients' needs."
The breadth of available fixed-income assets means the manager of a generalist multi-asset fixed-income mandate has to have a broad range of skills, including being able to assess currency, duration and credit risk. Hollis says: "In our experience, managers who are good at duration and currency are usually not best-in-class at credit, and vice-versa."
Rather than simply assessing the relative merits of different generalist multi-asset managers, WTW instead has separated out these two areas of investment manager expertise.
Hollis says: "We think it is valuable to be able to manage rates and currency across the global sovereign bond local currency universe." This area focuses only on rates, currency, duration curve and individual country risk.
By using local currency rather than dollar-denominated bonds, for instance, the strategy can make relative value macro plays. Hollis says: "This allows the manager to compare, for example, the relative value of Mexico's curve and macroeconomy with others."
For the multi-asset credit universe, it has a separate area that focuses on the lower quality and more niche end of the spectrum, which includes high yield, loans, distressed debt and some parts of the structured credit market. Hollis says: "This is a much more alternative approach than most multi-asset fixed-income mandates." It is often combined with an investment-grade corporate mandate to give complete exposure to the overall credit universe.
WTW then selects managers that can run portfolios based on these specific mandates. They rate highly four different sovereign credit bond managers. Hollis says: "Two managers are high alpha while another is an active core strategy and the fourth is a smart beta approach, which tilts away from higher-risk countries."
Similarly for the multi-asset credit mandates, WTW has several preferred managers, all of which have a slightly different approach. Some of the managers specialise in distressed debt, while one is more active in structured credit.
This approach, however, will not work for every client. Hollis says: "Each pension scheme has different regulatory constraints and biases which might require a slightly different approach."
Governance budgets can limit the number of asset managers a pension scheme can support. Giles says: "It may be that a client has the resources for only one multi-asset manager." That requires selecting a manager with a broad range of skills that can generate returns from a wide variety of assets, he adds.
Choosing a manager that has the ability to assess currency, duration and credit risk requires selecting one with expertise in these areas. Giles says: "There are houses which can play across the whole pitch."
However, if an institutional investor can pick multiple managers, it should choose ones that use different methodologies to provide their returns. "It makes sense for larger schemes to pick those managers which are either currency and duration specialists or credit experts," says Giles.
Where multi-asset managers see the best opportunities
The multi-asset fixed-income manager universe is broad, and remits differ from fund to fund. While this makes it harder for investment consultants to compare relative performance, it does ensure a broad range of views on opportunities.
Henderson Global Investors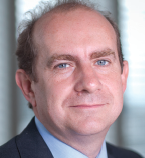 Henderson's multi-asset credit fund focuses on senior secured floating rate assets including loans, asset-backed securities and high yield. Milward says: "Some of the most attractive risk-adjusted returns can currently be found in the ABS [asset-backed securities] market, particularly in the collateralised-loan obligation market." Triple-A CLO [collateralised loan obligation] European spreads are still at 125-130bps for new issues. "In contrast, single-A corporate bonds are lower than these levels," he says.
BlackRock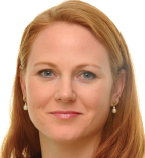 Marilyn Watson says: "Our unconstrained fund aims to combine the highest-conviction views of our managers." That includes views on duration, currency, country allocation and sector, as well as relative and absolute value strategies, but excludes bank loans. Watson says: "We have favoured local sovereign emerging-market debt, including India, Indonesia, Brazil and Mexico." The Indonesian central bank is expected to cut rates further, while Indian bonds should provide returns from both yields and currency.
Janus Capital Group
Portfolio manager Ryan Myerberg's fund invests in global fixed-income markets, including all public bond and rate markets as well as structured products. Over the last three to six months, the fund has become more neutral on sovereign bonds in the four largest economies.
Myerberg says: "There has been such a rally in Bunds, US Treasuries, Gilts and JGBs [Japanese government bonds] that future outperformance is limited."
But the Australian and New Zealand governments have more scope to cut rates further, so allocations to these countries have been increased. "In the context of developed markets, these are high-yielding bonds," adds Myerberg.
Amundi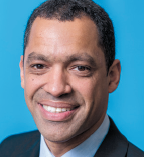 Amundi's total return-focused portfolio has an investment-grade rating but can invest a portion of the fund in high-yield and emerging markets. Myles Bradshaw says: "Our current focus is to own long-dated US sovereign bonds alongside higher-yielding credit as we think this will provide diversification if global growth weakens significantly." Investors should also be overweight credit markets as sharp increases in interest rates are low, making a spike in credit defaults unlikely.
Special Report Fixed Income Strategy: No more easy gains
1

2

3

4

5

6

7

8

9

Currently reading

UK embraces multi-asset

10