Pension funds are consolidating. What are the consequences for investment managers?
KEY POINTS
Pension fund consolidation has consequences for investment managers and consultants.
Bundled fiduciary management will become less popular.
Partnership will become more important.
The pension industry, particularly the segment dealing with defined benefit pension schemes, is notoriously fragmented. In the UK alone there are more than 6,000 pension funds. From a macroeconomic perspective this does not make much sense. These 6,000 have a captive membership and are not competing with each other so far as their end customers are concerned. However, they are competing with more flexible, money purchase alternatives and when they lose members who transfer to those alternatives they lose scale. And they are competing with each other for specialist resources.
Each pension fund needs administration, trustees, professional advice, and has assets to be invested. Each needs governance, systems and control processes. There is a lot of duplication of the infrastructure supporting these funds and each pension fund spends money maintaining this infrastructure. This does not look terribly efficient.
In contrast, the industry servicing these 6,000 pension funds is highly concentrated. There are only a handful of global investment consultants, not many more actuarial advisers, legal advisers, custodians and asset managers. While there is some competition between these service providers, the market has more of an oligopolistic character than that of full competition. Unsurprisingly, there are few initiatives coming from the service providers to change the structure of the market. Pricing is one area where the nature of the market is painfully obvious.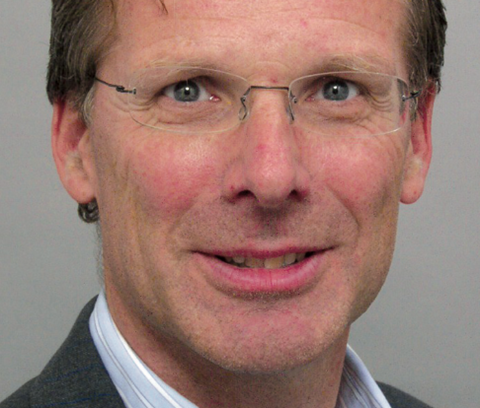 The coming together of 89 individual UK local government pension schemes (LGPS) into groups is certain to prove that substantial savings can be made in investment management fees thanks to increased scale and bargaining power. It is estimated that annual savings of £300m (€354m) can be achieved through efficiency gains.
"Fiduciary management, at least as a bundled model, will probably cease to be as popular as it is at the moment"
In the private sector there are similar forces driving the agenda. Chief financial officers of corporates with large defined benefit schemes have faced increased pension contributions since 2008 and have demanded their pension funds are run more professionally. This is causing multinational corporations to consolidate their various pension funds around the world, to centralise functions and contract negotiations with service providers, and thus create some of the efficiency gains that can come from a greater scale.
Regulators are also driving change. The Dutch regulator, DNB, has stepped up minimum requirements for trustees of pension funds. This has caused many pension funds to seek refuge with larger compatriots. In Switzerland, the regulator (OAK) has similarly focused on creating efficiency gains through mandatory investment cost reporting by pension funds.
There are also consolidation initiatives coming from existing pension offices that currently service one or more pension schemes, and want to create scale for themselves by offering their services to other pension funds. The rationale is straightforward: an in-house pension office or executive team becomes a more attractive employer for high calibre staff when career progression is possible. This will likely prove to be a virtuous circle in that it is more attractive for high calibre people to come and work for an organisation in the knowledge that they will be surrounded by other high calibre people. You learn most when you are challenged. This will naturally extend to trustees, particularly professional trustees and other external parties providing their expertise as members or advisers to investment, governance or other committees.
And there are other reasons. Larger funds have the budget to afford larger teams and key person risk will be reduced through increased staffing levels, thereby safeguarding continuity of service. It will also be easier to maintain the necessary levels of expertise to deal effectively with external suppliers whose interests are not entirely aligned with those of the pension schemes. And then there are the more obvious advantages of improved bargaining power in relation to the investment management and investment consulting industry.
What does all this pension fund consolidation mean for investment managers and consultants? It will obviously have a downward effect on management fees, in particular for low value-added investment products. All but the most knowledge and research-intensive strategies will feel the squeeze. Investment managers will be less able to rely on non-disclosure agreements to get away with charging higher fees to less savvy pension funds. Instead, sharing of wisdom will enable the less knowledgeable pension funds to learn from their more experienced partners. Bundled fee structures will increasingly get unbundled and examined in detail. Best execution clauses will be studied, challenged and subject to increased scrutiny. Investment managers will need to be more transparent and prove that marketing phrases about processes, fees and performance actually operate in practice.
For investment consultants it will be increasingly difficult to get away with charging high fees for a standardised and average service. The traditional consulting model of leveraging partner time and experience by getting junior staff to do most of the work will come under pressure. Fixed project fees and retainers are less appropriate for an increasingly diverse group of pension schemes that needs a service tailored to their liabilities and sponsors. The investment consultancy business model needs an overhaul.
A common evolution, fiduciary management, at least as a bundled model, will probably cease to be as popular as it is at the moment. There will still be demand for certain aspects of fiduciary management, just like there will still be demand for knowledge-intensive investment products, but individual modules will become much more transparent in terms of cost and hence fees. There are some early examples of this unbundling playing out in the Dutch pension market. In recent years several fiduciary mandates have been split into modules like strategic advisory, trustee support, manager selection and monitoring, and investment management.
The most recent and possibly highest profile example is the Dutch fund for general practitioners wanting to split the existing fiduciary mandate managed by PGGM into a manager selection and monitoring mandate on the one hand and an investment management mandate on the other.
For investment managers and consultants there is no point resisting the inevitable. The survivors of the future will embrace pension fund consolidation. The existing business model is going to be challenged no matter what so it will be better to be prepared rather than taken by surprise. 'Eat or be eaten' is the reality in many sectors of the economy and this is going to become a reality in the asset management and consulting industries as well. The best approach will be to think about how to develop partnerships with clients that work for both parties. Relationships will become more equal, with pension funds providing the necessary long-term capital and distribution in return for a share in both revenues generated by investments and dividends and other value accruing to their owners.
In all this, it will become more and more important that providers bring real value to the table. In the new world, managers and consultants will no longer get away with mediocrity. Pension funds will be run as a professional business and demand professional external services. If not, it will be only too easy to take activities in-house and put even more pressure on providers.
Bart Heenk is managing director at Avida International
Top 400 Asset Managers 2017: A new, improved business?
1

2

3

4

5

6

7

8

Currently reading

Top 400: Market forces - Coming together

9