Despite their shortcomings, there is a case to be made for multi-manager hedge funds
Key points
The size of the market for multi-manager hedge funds has halved over the past decade
Managers of such products have, in effect, kept a large proportion of alpha in recent years
Fees have come under pressure as a result
Multi-manager hedge funds still have a future if they add value
Funds of hedge funds and managers of hedge fund managers (there is a blurred line between them) have generally had an even more torrid time than hedge funds themselves over the past decade. Tom Kehoe, global head of research and communications at the Alternative Investment Management Association (AIMA), estimates that the assets under management in such multi-manager solutions have fallen from $800bn (€720bn) to less than half that over the past decade.
Not only have such products suffered from the poor performance of the underlying funds but they are also facing competition from smart beta products accessing the same sources of alpha at far cheaper rates.
To make matters worse, the Madoff investment scandal of 2008 revealed the inadequacies of much of the due diligence that was supposed to have been a key benefit of using multi-managers. This feature was used to justify a second layer of fees on top of the hedge funds own traditional '2-and-20' rates ( a management fee of 2% of assets under management plus a performance fee of 20% of returns over an agreed benchmark).
The reputation of multi-manager funds certainly took a hit after the Madoff scandal when Bernie Madoff's hitherto successful hedge fund was discovered to have been instead a massive Ponzi scheme. Due diligence was the most critical service that a fund of funds could provide to investors in an asset class that is notoriously opaque and complex. The fact that many of the best-known names had placed significant sums with Madoff cast aspersions on the hedge fund industry and hedge fund of funds in particular, which linger to this day.
However, Kehoe says it did not cause any changes. "A number of well-known multi-managers have closed to outside investment, but private banks, which are also running multi-manager hedge fund portfolios for their clients, have gone from strength to strength," he says.
What the Madoff fall-out did lead to, Kehoe says, was for the hedge fund industry to re-examine how firms managed risks for themselves and for their clients: "That is our understanding and it has been demonstrated to be the case. And I would challenge you to ask how many businesses since 2008 have encountered similar problems – very few. In terms of managing businesses from a fiduciary responsibility, hedge funds are now doing that well and that has converted to best-in-class due diligence practices."
While the Madoff scandal might not have been the end of the multi-manager model, it has been facing immense challenges. "A lot of our clients used to invest in funds of hedge funds but over the past 10 years, they have been reducing exposures; we have spent the last 10 years writing reports saying that the double layer of fees does need to be justified," says Sara Rejal, senior director at Willis Towers Watson (WTW).
WTW argues that investors should not have to pay much, if anything, for exposures to market beta, while a fair split of the alpha produced by managers between themselves and the investors is one-third for the managers and two-thirds for investors. But things have not necessarily worked out that way in an environment when funds have often performed poorly in recent years. In effect, managers have often kept far more than a third of alpha produced.
After 2008, many hedge multi-managers disappeared, others merged, while a few grew stronger, Blackstone in particular, which has over double the AUM of the next largest multi-manager, UBS.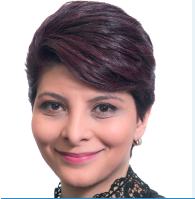 The trend away from hedge funds has also been exacerbated by a move towards attracting more institutional capital diversifying away from high-net-worth individuals and family foundations.
One reason for the overall fall in AUM for multi-managers, says Rejal, has been disappointment with hedge-fund performance over the decade leading some institutional investors to question what, if any, rationale there is for including them within multi-asset portfolios, particularly given their high fees. However, things may be looking more hopeful for the hedge fund industry as 2019 was a good year for the sector.
"Hedge funds posted the highest annual performance since the financial crisis recovery, as powerful risk-on sentiment dominated not only December, but most of 2019, with risk parity and the highest beta strategies leading industry gains," says Kenneth Heinz, president of HFR, a hedge fund research firm. The HFRI Fund Weighted Composite index (FWC) 2019 performance was 10.4%, the strongest calendar year since the HFRI FWC surged 20% in 2009.
Fee pressure
The world, however, has moved on since the 2008 crisis and Kehoe admits that it is undeniable that fees have been challenged – not only among hedge funds, but also across the board in investment management. There are clearly several drivers – technology has meant management can be undertaken more efficiently; and while pure alpha should come at a premium provided managers can deliver it, something only slightly better than passive ETFs cannot be priced on the same basis as a strategy uncorrelated to anything else in a portfolio. As a result, fees in the hedge fund industry have moved from the old '2-and-20' model to average management fees of 1.3-1.5% and still solid performance fees of about 15-16%.
Not surprisingly, fees for hedge fund multi-managers have come under immense pressure and as a result, they have been forced to seek new ways of creating revenues. Firms have had to diversify their business models and most have moved away from solely managing hedge funds.
Some have moved into more exposure to private credit which has been a good trade as that universe has performed well says Rejal. Others have taken the view that their clients value liquidity so they have set up alternative and smart beta pan-European UCITs funds or US equivalents to become more liquid in the hedge fund space. "That probably hasn't fared as well – performance has not been strong and given that the liquidity is high, investors are able to exit quickly, meaning lower business stability for the provider," says Rejal.
The third area is by building up their infrastructure – managed accounts, offering co-investment, more bespoke strategies with hedge fund managers. That has had a mixed set of results. It requires a huge cost in infrastructure up front so only the large players have been able to go down this road in scale.
Do multi-managers have a future? The answer seems to be a clear yes. WTW likes the multi-manager
model even though it may, at one level, be competing against it. "Multi-managers, unlike a multi-strategy hedge fund offered by a single firm, can offer the best of the best in terms of hedge funds," says Rejal. She also points out that for long-only managers, moving into a completely unconstrained opportunistic mindset can be difficult. WTW itself even goes so far as to negotiate with hedge fund managers to get them to focus on just the area that they are actually good at, even if it implies high volatility of returns "We just want the best of their ideas and we construct the portfolios which does require a lot of work from us," she says.
For investors the approach may still be worth the second layer of fees that a multi-manager demands.
Diversification: Public versus private markets
1

2

3

Currently reading

There is still a place for multi-managers