Proposed changes to the measurement of UK inflation would have a significant impact on the DB pension industry
Key points
The main measure of UK inflation for pensions, the Retail Prices Index (RPI), may be replaced with an index that tends to be 1% lower
UK DB pension schemes pay RPI-linked benefits
If the switch occurs, schemes may face funding pressure
Losses for holders of RPI-linked assets and benefits may result in legal action
The UK pension industry faces years of uncertainty, and possibly legal action, owing to the proposed changes to the Retail Prices Index (RPI), one of the country's main measures of inflation.
Last year, the UK Statistics Authority (UKSA) urged the government to stop using RPI, owing to its flaws. The index has been shown to lead to an upward bias, as it partly uses a formula that is based on an arithmetic mean of price increases over time. RPI is also influenced by house prices and interest rates, as it takes into account mortgage payments and house depreciation.
The government has taken the proposal on board, and a consultation will start in March.
For UK DB pension schemes, in particular, the phasing out of RPI would bring change, with possible negative effects. Pension benefit increases are linked to RPI. Index-linked Gilts are linked to RPI, as are many inflation-linked assets.
The financial industry has been aware of RPI's shortcomings, but change was not foreseen. The Consumer Prices Index (CPI) was introduced in 2003. Since it is based on a geometric mean formula, it is arguably an improvement on RPI. The latter, however, remains the reference index within the pension industry.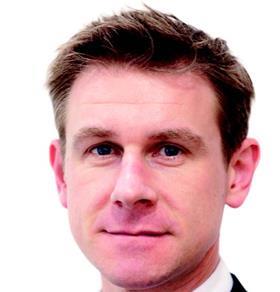 The UKSA advised that RPI should be phased out from 2025, with the government proposing 2030. In the meantime, it advises the use of CPIH, which consists of CPI plus owner occupiers' housing costs. CPIH takes into account housing costs through the 'owner equivalent rent', which is thought to provide a more reasonable estimate of housing costs than RPI.
The debate will consider technical aspects of inflation measurement, some of which may seem redundant. However, several asset managers and consultants involved in liability-driven investing (LDI), have been vocal about the importance, and the negative effects, of a possible switch to CPIH.
The latter measure tends to be 1% lower, meaning pensioners would lose out once their benefits become linked to CPIH. The government, instead, would save about £90bn (€105bn) over 50 years in coupon payments to holders of inflation-linked bonds, according to Insight Investments.
"I am surprised as to how little attention this has got, given the number of people that will be affected," says Jos Vermeulen, head of solutions design at Insight Investment.
Simon Bentley, head of LDI client portfolio management at BMO Global Asset Management, says: "It is probably going to be the hottest topic for 2020. The biggest losers in our opinion are pension scheme members, who will see a haircut in the value of their benefits."
Impact assessment
To assess the impact on pension schemes, there are various factors to consider, starting from the level of inflation hedging achieved.
Generally speaking, schemes with RPI-linked liabilities that have invested in RPI-linked assets to match those liabilities should see no impact, as the value of their assets and liabilities will fall simultaneously. Those with CPI-linked liabilities that have invested in RPI-linked assets might see their funding status deteriorate, as the value of their assets should fall, while liabilities will be unchanged. Schemes with RPI-linked liabilities that have invested in CPI-linked assets may see their funding improve slightly, but these will be few.
There is no certainty over the overall impact, but Vermeulen says: "there will be a number of very large schemes that will see a significant fall in their funding levels, where they have prudently hedged liabilities linked to CPI with instruments linked to RPI".
Many schemes, points out Bentley, provide limited price indexation (LPI), meaning benefit increases have a cap and a floor. In that case, it is important for schemes to be aware of the sensitivity of their liabilities to changes in RPI.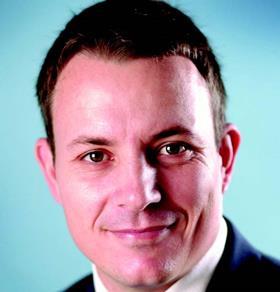 The other factor is how the market will price inflation protection. The yield spread between nominal bonds and UK inflation-linked bonds fell last September, after the announcement that the changes would be implemented.
"The discussions over RPI reform have caused a reasonable step reduction in the value of RPI in the market", says Bentley. "The market is now implying a strong probability of the changes taking place. However, I do not think it was a one-off movement. We are likely to see further volatility in break-even inflation."
As always, trying to second-guess the market could be dangerous. Lynda Whitney, partner at Aon, says: "Schemes that pursue high hedging levels have a difficult decision about whether they are better off taking a view on how RPI and CPI are going to move and adjust their hedging accordingly. If they get that wrong, they could just be exposed to the general direction of inflation."
Have your say
Managers are advising pension schemes to take part in the consultation and make the case that their members should not lose out.
"Our proposal is that RPI is reformed but rather than just making it equal to CPIH, there should be compensation for those who hold assets or earn benefits that are linked to RPI," says Insight's Vermeulen.
"Essentially, RPI should be set equal to CPI plus a spread that is equal to the difference between RPI and CPI, a value that has ranged around 1%.
"The derivatives market has gone through a similar process, whereby LIBOR [London Interbank Offered Rate] was replaced by SONIA [Sterling Overnight Index Average]plus a spread."
Bentley says: "The objective should be to avoid winners and losers, meaning that RPI should be replaced by CPIH plus a pre-agreed and fixed spread. In this way, the impact would be minimised. The reform of risk-free rates is a tried and tested approach in this regard."
UK inflation cheat sheet
Retail Price Index (RPI)
• A key measure of UK inflation since the mid-1950s
• Most DB pension schemes have RPI-linked liabilities
• Has various shortcomings: it is partly based on an arithmetic mean formula and it is exposed to house prices and interest rates
• Tends to have a relatively high estimate of inflation, having ranged 1% higher than other indices
Consumer Price Index (CPI)
• Replaced RPI as the main measure of UK inflation for pensions purposes in 2003
• Uses a geometric mean formula
• Does not include housing costs
Consumer Price Index including owner occupiers' housing costs (CPIH)
• Published since 2013
• Takes into account housing costs based on a rental approach
• Proposed replacement to RPI
The issue may prove to be tricky from a legal perspective, given that pension scheme rules often specify that benefit increases are awarded according to RPI. Whitney says: "If RPI ceased to be published, trustees would need to consider how scheme rules were drafted, as they would need to interpret whether they could just replace it with another index."
If holders of RPI-linked Gilts are compensated for the losses deriving from the switch to a lower rate, there will be other issues to consider. Whitney says: "If pension schemes get compensated as holders of index-linked Gilts, would the trustees feel that they were required to pass that on? But when schemes are in deficit, it is difficult for a trustee to increase benefits on a discretionary basis. You could see court cases go either way."
Compensation, however, is not a given. Derry Pickford, partner at Aon, says: "There is widespread expectation of compensation for holders of RPI-linked assets, such as index-linked Gilts, or pensioners with RPI-linked benefits. I think people should not be so confident that compensation will take place at all. It needs to happen across the board, because if one set of beneficiaries gets compensated whereas another set does not, it opens up a whole can of worms.
*The article was amended to clarify the potential impact of changes to RPI on funds with CPI-linked liabilities
Climate benchmarks: Brown to green
1

2

3

Currently reading

UK inflation: Collateral damage