Private equity is expecting further demand from investors for increased reporting and is checking the maths
KEY POINTS
Almost 80% of private equity managers expect a push for greater transparency
Investors flag transparency and performance fees calculations as significant issues
Validation of data has emerged as the next big focus for investors
Invest in a private equity fund – after many years of lobbying for greater transparency on costs and fees – and chances are you will still scratch your head and wonder why you paid so much.
A survey published by fund services provider Intertrust in July found 79% of private equity managers expect investors to push for greater transparency in the reporting of portfolio performance in the coming year. It adds that 59% expect investors to demand better disclosure on fee structures while 48% expect a similar trend regarding expense allocations.
A fund terms report published by data provider Preqin in June echoes the sentiments. At 63% for each issue, survey respondents say transparency at fund level and the calculation of performance fees are the two main areas in which manager and investor alignment needed improving.
It follows increased regulation and reporting templates created by trade body the Institutional Limited Partners Association (ILPA) and guidelines published by trade body Invest Europe after the global financial crisis. It also comes amid growing scrutiny of fund performance to understand the impact of the coronavirus pandemic.
"We're moving into a time where the reporting is starting to catch up…. legislation or industry bodies or LPs' [limited partners'] requirements have pushed it," says Alex Tarantino, commercial director at portfolio monitoring firm Colmore.
Meanwhile, a potential drop in private equity fundraising owing to the fallout from the pandemic may give investors a chance to put more pressure on buyout firms. That would be just like in the last downturn, after which there were greater efforts to address private equity's lack of standardisation and transparency.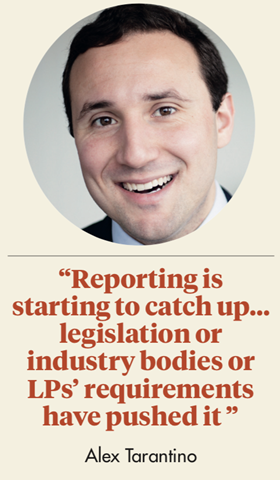 "If the power balance shifts towards the LPs' favour, there are opportunities to ask for more levels of transparency and more levels of detail than one would perhaps be able to otherwise," says Neal Prunier, director of standards and best practices at ILPA.
Preqin's fund terms report finds half of respondents expect the turmoil caused by COVID-19 to affect the balance of power between private capital firms and investors when negotiating terms. A total of 40% expect a shift in favour of investors.
However, Dave Lowery, head of research insights at Preqin, highlights that fundraising has yet to fall substantially (see figure). Private equity funds globally raised $372.5bn (€288bn) between January and early
September, down just a fifth from $478.6bn in the first full three quarters of last year. In 2009, global private equity fundraising fell by 61% on 2008 levels, to $246bn.
"Where LPs might feel they're in a position where the balance of power is shifting toward them, it might be easier for GPs [general partners] to push back on that they may go and form a new relationship with someone else, which might be time-consuming in this environment," he says.
More questions
"The level of sophistication in LPs themselves has extended beyond the investment team," says Karen Sands, chief operating officer and chief finance officer of private equity manager and investor Hermes GPE. She says it had led to more questions from investors.
Reporting standards have significantly helped investors get a better grasp of how much they truly pay for their private equity investments – and collate data in formats that are easier, faster and less manual to compare and interpret.
"Overall, we've seen GPs really move in a positive direction to providing more information," says Prunier. "[For the] most sophisticated GP, it becomes that much easier operationally and time-wise to provide that level of transparency and as such, they are much more willing to do it."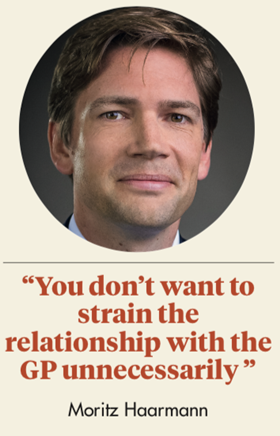 Investors can now use more tools released in June by the Pensions and Lifetime Savings Association in the UK as part of its Cost Transparency Initiative (CTI), which helps institutional investors understand cost data.
They include guidance for private equity investments on how investors and managers can reconcile the widely used ILPA reporting template with the CTI templates.
The same month, ILPA called for more transparency around subscription lines of credit – essentially overdrafts also known as capital call facilities and bridge lines. It also provided a document with recommended disclosures.
Meanwhile, since 2017, the AB 2833 rule in California has demanded that every public investment fund in the state requires alternative managers to disclose specific information regarding expenses and fees for each vehicle.
Validation
Collecting information is just the first step for investors, says Tarantino. The next is ensuring accuracy.
This means "remodelling carried interest, remodelling the management fees, making sure they're what you signed up for in the [limited partnership agreement]", according to Tarantino.
Discrepancies are rare, he says – in less than 2% of the fees checked by Colmore.
"LP agreements are complex in the language written, specifically in the fee and carried interest sections," Tarantino says.
"The trend of checking the data isn't because we see there's widespread bad intent. It's more a function of these agreements that are complicated and mistakes happen. On the whole, GPs usually do a fantastic job in maintaining the accuracy."
Asset services outsourcing provider Asset Metrix is among those responding to such demand from investors. "We are building a service now amid strong demand in the market to get a grip on fee validation itself," says Hans König, who is involved in product and business development at the firm.
Asset Metrix highlights three main areas for fee validation – operating expenses, management fees and carried interest – a buyout firm's share of profits above a certain rate of return.
Subscription lines of credit
The subscription lines of credit issue is important to investors, according to fund monitoring providers. In theory, subscription lines are helpful because they allow GPs to concentrate capital calls from LPs once or twice a year.
But the document published in June by ILPA says the need to understand liquidity is often difficult, thanks to a lack of visibility into how much of an investors' unfunded commitment has been deployed into deals - but financed using a subscription line rather than a capital call. This can impact the internal rate of return (IRR) - a metric measured against time.
Without sufficient data, investors "are left with the near-impossible task of creating their own methodology for zeroing in on the impact that subscription lines may have on net IRRs", it says.
It adds the problem has grown thanks to wider use of subscription lines since ILPA published best practices guidance on them in 2017.
"As long as you can see a clear impact of a sub line on an IRR, that's fine," says Hermes GPE's Karen Sands. "GPs should disclose an IRR with and without the sub line. When the boundaries are being pushed, such as receipt of a capital account statement with a negative balance because the LP hasn't been drawn for an investment, that's where questions can be asked."
The latter requires asking to what extent the fund has already met the necessary hurdle rate to earn carried interest. Recalculating this takes pinpointing cash flows and may be difficult because of any interim claw-backs by the fund.
"We always compare what we expect from the fund's economic terms and compare that with what's been charged," says Moritz Haarmann, head of product development at Asset Metrix. "We would ask the LP within a certain tolerance level if that's important to them. You don't want to strain the relationship with the GP unnecessarily…"
Too many 'standards'?
"One pitfall is too many templates won't be beneficial for adoption," says Tarantino. "Where you can centralise around a standard, you will help GPs to not have an excessive burden in complying with many different requirements."
Sands agrees that multiple standards continue to cause issues. "Although we provide ILPA-compliant templates.… we still have requests from our LPs saying 'we know you provide a CTI template, ILPA template, but we want our own bespoke template'."
Meanwhile, many large investors' custodians are 'shoehorning' private market funds into public markets practices because their systems are not always able to accommodate technicalities such as recallable distributions of private funds, she says.
"Are the LPs' systems able to cope with the data coming in that way? LPs think they're not receiving information, GPs think they're providing the information but there's something going awry between GPs, custodians and consultants with what is actually provided back to the LPs."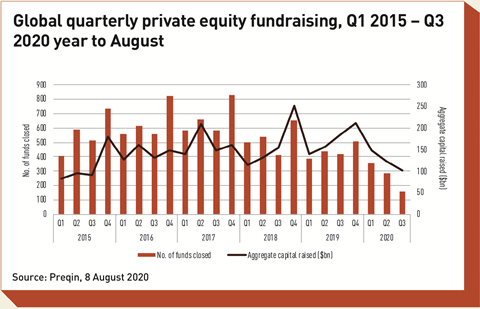 Then there are the differences in fee reporting and financial reporting. UK or European funds will tend to adopt FRS 102 or European IFRS accounting standards, whereas ILPA-compliant capital accounts statements should align with US generally accepted accounting principles (GAAP). This can highlight important differences in how carried interest is reported.
The industry has undoubtedly made big strides in transparency but it has a long way to go before standardisation and continued due diligence are the norm.
"Fee data can just be the start of lots more ongoing due diligence on the post-investment side," says Tarantino. "LPs spend a tonne of work doing their pre-investment due diligence, reference checks, track record checks. Fee transparency is an evolution of ongoing due diligence. It's really coming together in a new requirement on behalf of the LPs
Value and Costs: UK workplace pensions – measuring the unmeasurable?
1

2

Currently reading

Value and Costs: PE gears up for more transparency calls