Specialist defined benefit (DB) pension insurer Rothesay Life plans to raise £500m (€561m) from its shareholders to fund a bumper period for new transactions, it announced yesterday.
The insurance group said it expected to write more than £10bn of new business during 2019, having "several significant bulk annuity transactions" in the pipeline. It completed £3.7bn of bulk annuity business since the start of July, bringing its total new business volume for 2019 so far to £4.4bn.
If it hits this target, it would mark a record year for new business for Rothesay Life.
"Balance sheet strength combined with substantial new equity capital being contributed by our shareholders will help Rothesay Life to take advantage of unprecedented opportunity in the defined benefit buy-in and buyout market," the company said. "Rothesay Life's shareholders will contribute at least £500m in new equity to support this."
Rothesay has only publicised one of its deals completed since the start of July: a £520m buy-in with the Cadbury Mondelēz Pension Fund.
Rothesay Life CEO Addy Loudiadis said: "Rothesay Life has a strong history of being disciplined but agile in both investment markets and in new business origination. Balance sheet strength and considerable shareholder support allow us to execute on our conviction that there is an exceptional opportunity to write business in the defined benefit de-risking market this year.
"While the political and economic backdrop clearly presents challenges, we believe there will also be opportunities for strong institutions which are risk managed well. We expect this to be a record year for new business for Rothesay Life and to finish 2019 as the third largest annuity provider in the UK."
As of 30 June 2019, the group had £37.7bn of assets under management through insuring DB schemes, making it the fifth largest pension provider in the UK by assets, according to IPE's Top 1000 Pension Funds survey.
L&G insures law firm's DB fund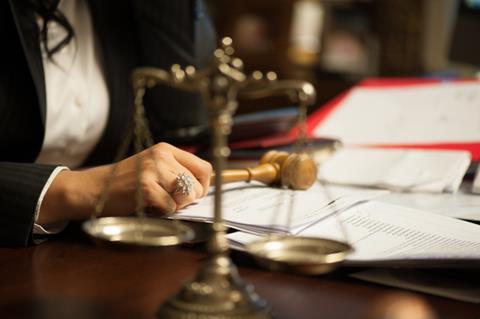 Legal & General (L&G) has agreed a £35m buyout for the UK DB scheme of US law firm Edwards Wildman Palmer.
The scheme was a client of L&G's fiduciary management business, part of Legal & General Investment Management (LGIM), which allowed the scheme to invest in "buyout aware" funds offered by LGIM.
Philip Bush, chairman of the scheme's trustee board, said: "We have worked closely with the fiduciary management and buyout teams at Legal & General to develop our asset strategy to target buyout and their support allowed us to achieve our objective in a timely, efficient manner. We look forward to continuing to work with Legal & General as they take on responsibility for paying our members' benefits."
Julian Hobday, director of pension risk transfer at L&G added: "This transaction is an example of our teams working seamlessly together to ensure that our customers can easily benefit from the full range of services we offer.
"Combining our buyout and fiduciary management propositions enabled us to leverage the breadth of Legal & General's capabilities to achieve the trustees' objectives and smoothly transition to buyout."