BlackRock increased its dominance of the European investment market today, securing a £30bn (€34bn) mandate from UK financial services company Scottish Widows.
The mandate – to run a range of index strategies – forms part of a £109bn contract that Scottish Widows' parent company, Lloyds Banking Group, is attempting to wrest from Standard Life Aberdeen (SLA).
As well as the £30bn mandate, Lloyds said it was pursuing a strategic partnership with BlackRock, including collaboration in alternative asset classes, risk management and investment technology.
Antonio Lorenzo, chief executive of Scottish Widows and group director of insurance and wealth at Lloyds, said: "BlackRock has been selected following a competitive tender process in which it clearly demonstrated its global market leading capabilities and deep expertise in the UK market."
Meanwhile, a spokesperson for Lloyds confirmed to IPE that UK-listed asset manager Schroders could be in line to gain the remaining mandates, amounting to around £80bn.
The Financial Times reported last week that Schroders and Lloyds were in talks, with the asset manager reportedly offering a "joint-venture sweetener" in the form of a possible stake in its Cazenove Capital wealth management arm.
Schroders subsequently confirmed the discussions in a stock exchange announcement, saying it was in talks "with a view to working closely together in parts of the wealth sector."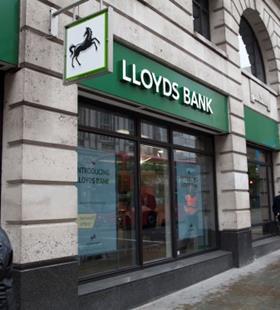 Lloyds said in a statement today: "The group is also near to finalising arrangements in respect of the remaining £80bn of assets that are within the scope of the asset management review, and will provide an update in due course."
The huge contracts have been up for tender since February, when Scottish Widows launched a review of its asset management arrangements and terminated its partnership agreements with SLA.
Scottish Widows and Lloyds have argued that long-term contracts signed with Aberdeen Asset Management in 2014 to run the money could be terminated if it turned into a material competitor.
Aberdeen merged last year with insurance company Standard Life, which Lloyds argued was a material competitor. However, in May SLA disagreed and said Lloyds and Scottish Widows did not have the right to terminate the arrangements. SLA sold the bulk of its insurance business to Phoenix at the end of August 2018.
The parties remain at odds over the issue, but Lloyds said today it was confident of its right to end the contracts, and expected the arbitration process to conclude early next year.
"The management of the assets [by BlackRock] will commence upon conclusion of the current arbitration process with Standard Life Aberdeen or when the existing contract expires," it said.