• Some asset managers have mandates with corporate pension schemes while simultaneously shorting the stock of the scheme sponsor
• Trustees and scheme managers do not seem aware of this practice
Earlier this year, the UK politician Peter Kyle described BlackRock as "schizophrenic" for holding both long and short positions in Carillion, a London-listed construction company that went bankrupt in January.
A similar accusation – which could be retitled 'conflict of interest' – might be levelled at certain pension scheme trustees and their corporate sponsors where they have given an investment mandate to an asset manager that elsewhere in its organisation short-sells the corporate sponsor.
The first case is Carillion itself, where employees had various points of exposure to BlackRock. Not just the pension schemes, whose administration and investments were handled by that firm, but also via older schemes set up by construction companies that Carillion had acquired. BlackRock, meanwhile, had been shorting Carillion since 2013 (all short positions data are sourced from the Financial Conduct Authority as of 1 May 2018).
Educational publisher Pearson and car breakdown recovery service the AA are two major companies quoted on the London Stock Exchange. Their pension funds each use BlackRock for investment management services while BlackRock shorts Pearson and the AA.
Trustees of one of the underlying schemes for engineering firm Babcock International are aware of BlackRock as a short-seller of their sponsor in terms of covenant risk. Shorting became a matter of discussion at the Devonport dockyard scheme – under Babcock's sponsorship – because it was under pressure from The Pensions Regulator over solvency levels. BlackRock was listed as a manager in the Babcock pension scheme's 2016 report – it is not clear whether it still has that mandate (there are several separate schemes sponsored by Babcock but they do share investment knowledge).
"Trustees do need to be aware of how other participants in capital markets are behaving," says Donald Fleming, an assessor of covenant risk at RSM. "If they behave as unsecured creditors to a sponsoring company, they should be looking at what banks, bondholders and equity holders are doing vis-à-vis that company. That includes short-sellers."
Fleming notes that some trustees are given little information voluntarily by sponsors about the business, while others have a trove of data – enough to warrant a non-disclosure agreement – to inform them about the sponsor's prospects.
Even wise trustees, however, may not know that their asset managers are, via separate teams, shorting the sponsor. John Plender, a trustee of the Pearson scheme and columnist on the Financial Times, admits he did not know about BlackRock's short position.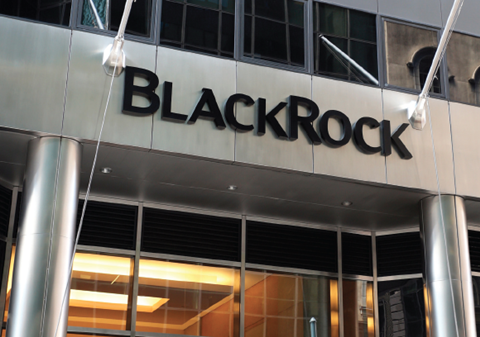 "Speaking purely personally, I feel a bit uncomfortable about a pension fund's asset managers going short of shares in the sponsoring company, not least because many employees and pensioners hold shares in the company," Plender says. However, as he argues in his book Capitalism: Money, Morals and Markets, short-sellers are "part of the price discovery process and help make the market efficient".
Stephen Beaven, pensions director for Pearson, concurs: "While it is disappointing if a fund manager short sells Pearson plc shares, this practice is commonplace with many fund managers and is not something the trustee can particularly influence or control."
Short selling is, indeed, commonplace. As of 1 May 2018 there were 633 positions reported to the UK regulator, each worth more than 0.5% of the shorted company.
BlackRock entities held more than 50, followed by Marshall Wace, GLG and AQR. JP Morgan Asset Management held 25 positions, while other institutional asset managers such as Janus Henderson, Odey, Artemis, Wellington, Pictet, Threadneedle and UBS are also active.
In a statement, BlackRock said it had "robust measures in place to manage all conflicts of interest, real or perceived. BlackRock is a fiduciary to all of its clients, which means it acts in their best interests and faithfully executes the investment mandate they provide."
It is easy for any trustee or sponsor to study these data; current and historical positions are published daily on the FCA's website. The regulator holds information for all shorts worth 0.2% or more in any stock but publishes only the positions worth 0.5% or more.
By number of positions, the most shorted UK companies at the start of May were food company Greencore and retailer Marks & Spencer.
For the pensions investment manager of one publicly quoted German company, who wishes to remain anonymous, a little shorting is no bad thing. He agrees with Plender that shorting adds liquidity to the markets and is an effort to get to the real value of a company.
"I don't think companies get into trouble because of shorting," the manager says, adding that shorting resembles corporate activism where shareholders express a different opinion to management.
He continues: "Where I would draw the line is the kind of shareholder activism where they try to unseat the board; or shorting where the company is going to capsize. In these situations the pension fund should draw back."
It is noteworthy that during the parliamentary investigation into Carillion's collapse, BlackRock was accused of being schizophrenic for having both long and short positions in the company. Both the sponsor and pension trustees were heavily criticised for various policies and actions (or lack of). However, no politician asked the pension fund what it thought of BlackRock (and all the other asset managers) short selling its sponsor.