SOKA-BAU, the German umbrella organisation for two pension funds for employees in the construction industry, is ploughing through its strategic allocation targets, although the first investment in private debt has been delayed.
It is pressing ahead with its plan to diversify its investments across all asset classes, which include equities, bonds, private equity, private debt, infrastructure, and real estate.
"We will continue to invest new money in all of the asset classes in the coming years due to the continued growth of our assets," Gregor Asshoff, member of the group's management board responsible for asset management, told IPE.
Meanwhile, allocations have changed as planned, moving towards investment targets, he added. However, an initial investment in private debt has been delayed, expected now for the end of this year, or the beginning of next, he noted.
The strategic direction for 2030 of ZVK – the supplementary pension fund for the construction industry, the largest among the two under management – foresees 20% of its assets invested in equities, 35% in fixed income, 25% in real estate, 15% in private equity and infrastructure, and 5% in private debt.
SOKA-BAU is seeing a large inflow of funds at ZVK, as it is switching to largely funded supplementary pensions.
ZVK accounts for the largest share of assets under management amounting to €9bn (€10.87bn market value), and ULAK – the holiday and wage compensation fund for the construction industry – for assets totalling €2.6bn, with a market value to €2.67bn.
SOKA BAU's assets under management, including ZVK and ULAK, amounted to €11.7bn at the end of June, with a market value of €13.54bn.
Two real estate strategies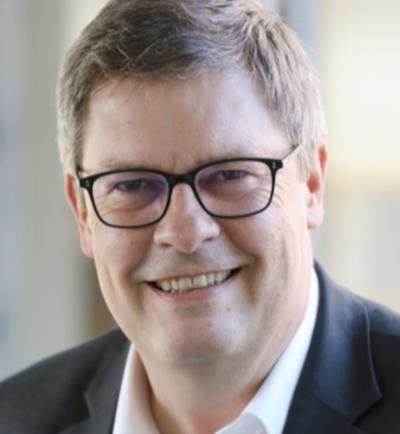 The group plans to significantly cut its allocation to directly held real estate investments in the ULAK fund from 2023 through successive property divestments. ULAK's strategic target allocation for directly held real estate is 3%, according to the scheme's 2022 financial statement.
ULAK also holds indirect investments in real estate through several funds with total investment commitments of around €45m. In addition to equity and bond strategies, it also holds investments in private equity and infrastructure.
ULAK owns two Masterfonds managed by an asset management company, with a book value of €890.30m and a market value of €932.99m. It topped up a Masterfonds last year with an additional €37.10m, the statement added.
ZVK, instead, will maintain its allocation to real estate unchanged overall, while strengthening its indirect investments and diversifying them globally as well, according to the statement.
SOKA-BAU's real estate investment strategy consists of supporting construction projects in economically strong regions with consistently high demand for living space, divesting existing properties, investing in funds, focusing on Asia/Pacific and North America regions.
ZVK will continue to pursue its strategy of further diversifying investments globally and across all asset classes, reinforcing allocations to equities, bonds and alternatives, primarily private equity and infrastructure investments, the statement added.
Sustainable investment targets
SOKA-BAU applies sustainability criteria against all investments, including direct investments.
The ZVK fund excludes from its investment pool companies producing cluster munitions, landmines, controversial or biochemical weapons, or linked with child labour.
"We assess our investments in relation to ESG using negative criteria [exclusion lists] and our own questionnaires. This is supplemented by the use of external data providers," Asshoff said.
In SOKA-BAU's view, asset managers should actively contribute to improving the quality of sustainable investments in investment portfolios.
"We carry out a review of asset managers to ensure ESG compliance in their investment processes for both liquid and illiquid asset classes," Asshoff added.
The pension fund plans to make at least 60% of its investments in line with sustainability standards by 2030, and at least 80% climate-neutral by 2045.

Luigi is IPE's Berlin-based DACH correspondent. His coverage includes regulation and the latest pensions and investments trends, and, being a native Italian, he also covers Italy's pensions market. He has reported from Italy and Germany on international politics and business for European and US publications including USA Today, Bloomberg BNA and for the investigative magazine L'Espresso. He was previously Germany correspondent for Mergermarket covering M&A.
View full Profile