The timing of Aberdeen Asset Management's £600m (€757m) acquisition of Scottish Widows Investment Partnership (SWIP) at the start of 2014 could not have been better. Two-thirds of Aberdeen's equity mandates are in Asia-Pacific and emerging market mandates, and gaining SWIP's strength in fixed income and real estate signaled a broadening of the product offering just as investors were becoming concerned at these volatile and underperforming markets.
CIO Anne Richards knows a thing or two about investors' short-termism – she sits on a panel created by the UK's Department for Business, Innovation and Skills after John Kay's 2012 review of UK equity markets, which is looking into the way investors assess company performance. The outflows from emerging markets are symptomatic of short-term volatility distracting from the big picture: the fact that there has been no serious fallout from the "knee-jerk reaction" to the first hints of QE tapering in 2013 shows how resilient emerging economies are, especially compared with the late 1990s, she argues.
"We should get out of the habit of talking about 'emerging markets': these are big economies with their own dynamics, and these 'risk-on, risk-off' capital-flow analyses miss the sophistication of the economic and financial reality on the ground – not to mention the demographic and consumption realities," she says. "We have been more sceptical than many on China, but even here we see that the basic trajectory is the right one. The smart companies around the world are getting their growth from these places."
Nonetheless, those smart companies, Aberdeen among them, have taken months of punishment. A £2.5bn net outflow of assets in 2013 was followed by a further £16bn in 2014, virtually all from core equity strategies. The bright spots emphasise the value of diversification: inflows have come in areas where the firm is less well-known, especially emerging market bonds (where its product recently achieved a three-year track record) and real estate (largely due to the SWIP acquisition).
SWIP was acquired from Lloyd's Banking Group in a stock-and-cash deal that added another £135bn to Aberdeen's AUM. Integration has enabled Aberdeen to offer genuine expertise and capacity across six investment groups: fundamental equity, fixed income, direct property, quantitative strategies, pan-alternatives (including SWIP's private equity and infrastructure assets as well as those from the earlier acquisition of a majority stake in SVG Advisers) and investment solutions.

Investment solutions will formalise and multiply these possibilities, an effort led by SWIP's Archie Struthers. Struthers had started work on a similar capability for Lloyds Wealth – and will continue to do so thanks to a strategic relationship with Lloyds that includes an exclusive long-term contract to manage its assets. Richards emphasises the "crossover" potential between the first five of those groups. Even before the acquisition, the firm recognised the importance of improving its credit research up to the level of its equity research in order that each could inform the other; and in terms of the strategy offering, the quantitative strategies team has added high-alpha tilts to one client's systematic low-risk equity portfolio, sourced from the fundamental equity team's best ideas.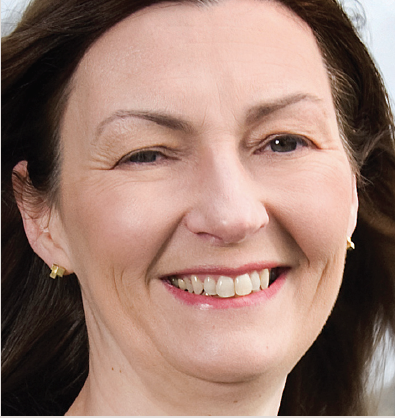 "We have pooled our own multi-asset capability into investment solutions and we have quite some ambition for the business," says Richards. "It's quite different from the traditional, specialist strategies we have offered previously, so there is certainly a learning process in store for us in terms of how we build distribution and marketing for that capability, but with the retail distribution review (RDR) and other changing industry patterns multi-asset class investors must be able to bolt strategies together into solutions. This is about the whole car rather than an engine, tyres or chassis: the car that can take a client on the entirety of their savings journey."
Surprisingly, Richards thinks Aberdeen ought to pursue smart beta as a part of this engineering.
"We will never move away from being primarily a fundamentally-driven house, but we can't ignore this major industry trend towards passive investing and quantitative strategies," she reasons. "If we want to build a solutions business, achieving the right balance between investment returns, risk exposure and cost management is important, so the flexibility to include passive or cost-controlled elements in that broader solution is critical. These possibilities are open to us now that we have the capabilities of the quantitative strategies team."
Smart beta agrees with Aberdeen's scepticism about conventional benchmarks, she explains. It could help limit damage from active-to-passive flows, but it would also be a brave move, showing confidence that the alpha from Aberdeen's traditional strategies can withstand the bright light that smart beta would shine on them.
How close is Aberdeen to realising these ambitions? Fundamental equities, fixed income and property were fully-integrated through 2014. SWIP's private equity capabilities are now folded into pan-alternatives. There remains work to be done on investment solutions and quantitative strategies – essentially moving back office functions over from Lloyds – but the hard work of consolidating two teams appears to have gone smoothly.
"Transactions in our industry tend to fail because cultures aren't shared, but, culturally, this acquisition has probably been the easiest we've done," says Richards – who points to the many examples of professionals that have moved between Aberdeen and SWIP over the years, or share some history at Edinburgh Fund Managers. "Being part of Scottish Widows, in turn part of Lloyds, meant there was a genuine desire at SWIP to break out and join a dedicated fund management business."
As such, the firm predicts a prompt recovery from the fall in 2014 profits incurred by the £50m acquisition costs. Indeed, costs within the legacy Aberdeen businesses were lower than in the previous year, underlying profits stripped of acquisition costs were up slightly, and some of those costs have already been offset by synergies.
Good cash generation has resulted in a dividend hike, but after the SWIP deal has been digested, Aberdeen is likely to be shopping again, to complete its multi-asset offering.
"Probably our biggest gap in terms of our providing a truly global offering today is US property, and the way we expand into that market is something we've already grappled with for some time," says Richards. "It's difficult to do it organically, so we would probably look for a good team."
This isn't going to happen tomorrow – "We are patient about these things," Richards insists – but when it does, it will be another step in Aberdeen's journey to become more than an Asian equities business.