Quant strategies in emerging markets are still behind those in the developed world but they are catching up
Key points
Data is the lifeblood of quant processes
Emerging market data has improved dramatically over past 20 years
Emerging markets still lag behind in relation to non-financial data such as text analysis from news sources and social media
Emerging market equities are still generally treated as a single asset class. Yet covering such a heterogenous, geographically dispersed universe presents enormous challenges. The MSCI Emerging Markets IMI index, for example, covers more than 2,600 securities across large, mid and small-cap size segments and across style and sector segments in 26 emerging markets. The universe of opportunities extends to perhaps double that number of stocks. No fundamental manager can hope to cover so many stocks in detail, so it is no surprise that quantitative approaches to investment in emerging markets have become increasingly popular.
The improvement in the quality and coverage of the accessible data over the past couple of decades is the lifeblood of such approaches. It is one of the driving forces behind the increasing use of quantitative investment management strategies in emerging markets. But challenges remain as fund managers try to move beyond analysis of accounting and price data.
Quantitative investment strategies for emerging markets have been around for over two decades. The quality of data has improved substantially over that time. Momentum data had always been good because it is based on price data which has always been available and of reasonable quality for most stocks and is probably the easiest factor to examine.
Valuation data was also relatively good – the MSCI EM index had good coverage for over 80% of the stocks in the index for items such as earnings, and the book to price ratio, says Wilma de Groot, head of the core quant equities team at Robeco. "Where there was no coverage was often for smaller stocks and for newer stocks or a new country that had entered the index," she says.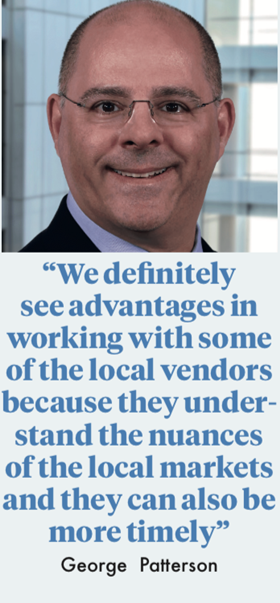 One of the main developments over the past 20 years in this regard, though, says George Patterson, co-head of QMA's quantitative equity team, is the increase in local data vendors. "We definitely see advantages in working with some of the local vendors because they understand the nuances of the local markets and they can also be more timely," he says.
Quantitative approaches are often based on factor investing and one problem has been in quality-related information. This has proved to be more difficult to obtain as it requires accruals data, accounting and cashflow data and information on share buy-backs. Such information has historically only been available for about 50% of the stocks in the index. That has increased with time, but it has meant the historical data available is much shorter. Moreover, as the composition of the emerging market indices has been changing with time, research has to focus on a broader universe than just the components of the MSCI EM indices at any particular moment in time.
When Robeco undertook research on frontier markets using a 10-year data set from 1997-2008 it faced several challenges. "We gathered the data from FactSet and we noticed that there were plenty of errors related to individual stocks," says de Groot. "There were some clearly wrong extreme numbers, such as price-earnings [P/E] ratios where price and earnings data did not match. Countries like Zimbabwe, for example, were prone to hyperinflation and devaluation, which resulted in some figures having to be divided by 1,000 and if the prices were not matched with earnings, the ratios became clearly very strange. FactSet actually thanked us for all the work we did and there was very close co-operation as our work helped them to improve their databases." Data providers such as FactSet do not use the data for actual investment, so it does require managers to identify both obvious and more subtle errors.
By 2008 most of the data providers had broad coverage, says Brad Rowe, co-director of factor research at Los Angeles Capital Management. "Capital IQ and MSCI had basic information for more than 90% of emerging market companies. There were detailed financial statements, even going beyond P/E and P/B [price-to-book] ratios, produced regularly, but certain countries like Russia produced reports only annually," he says.
Given that annual data could take six months from year ends to produce, the information could have been 18 months or older by the time it was incorporated into any models. That is changing as emerging market companies follow the developed markets in releasing information on a six-monthly or quarterly basis.
Where fund managers did have an advantage in emerging markets, says Rowe, was in the relationships between fund managers and brokers' analysts. In developed markets such as the US, there are now strict disclosure rules creating a very structured relationship between analysts and fund managers. "In emerging markets, analysts did have good insights into key business drivers so that, even if financial statements were incomplete or stale, the analysts could be used to fill in the blanks," he says.
Today, Rowe finds analysts remain useful as a conduit of information between investors and management in several significant ways, such as ironing out differences between financial statements from different countries, enabling comparisons to be made on a level playing field with items such as upward revisions. "From a quant perspective, when we don't necessarily know all the details behind the financial statements, analysts can provide expertise on local businesses," Rowe says.
Where there can still be challenges is achieving comparability across different countries. As Patterson points out, in developed markets, sector exposure is one of the largest explanatory factors for stock returns. But in emerging markets, the local country exposure is also important, as macro-political shocks can often affect returns.
Many emerging markets can also have very high stock concentrations in sectors such as energy or financials. That creates difficulties – how can one compare Turkish financial stocks with Argentinian? Any conclusions arising from data analysis has to be examined to see whether it is a country-specific effect rather than a sector.
That problem will be exacerbated by the increasing dominance of China within emerging market indices. There is a larger number of state-owned enterprises (SOEs) than in most other markets and these companies are not structured with the same sort of performance goals of purely private companies. There are also corporate transactions such as reverse takeovers of small companies that give rise to material structural changes in a company that would not be typical in other legal entities. In addition, the mainland A-share market is still predominantly driven by retail investors rather than institutional.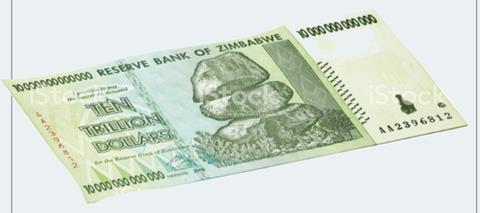 "Countries like Zimbabwe were prone to hyperinflation and devaluation, which resulted in some figures having to be divided by 1,000 and if the prices were not matched with earnings, the ratios became clearly very strange" - Wilma de Groot
Because of the challenges related to country comparability, Robeco is hesitant to apply quantitative techniques to country allocations. Factors work well within countries and the same effects can be see across different countries. However, any country allocation model would need to have good prediction power to compensate for the risks. Robeco has a philosophy of limiting country risk as a result.
Today, it appears that emerging market data in the traditional sense is comparable in coverage and quality to developed markets. However, quant firms are actively using non-traditional data sources in the form of text information from news agencies and even social media. Rowe says that gives rise to problems in emerging and markets. "A US or European agency undertaking news reports in an emerging market will not give much coverage to mid-size and small companies in India, for example," he says. Using text analysis of news reports in local languages is another bridge that has yet to be crossed.
What looks likely, though, is that quantitative strategies are going to gain ground in the management of emerging market equities.
To read the latest IPE Digital Edition click here
Emerging market equities: India & China
1

2

Currently reading

Emerging market equities: Quant strategies closing the gap