Fitch Solutions outlines just how far covenant terms have steadily shifted in borrowers' favour – at least until coronavirus hit
Key points
Last year saw a bifurcation in the leveraged finance market between well-liked credits and others
The required consent thresholds for amendments and waivers have weakened in Europe
Overall European documentation composite scores worsened, overtaking the US at the end of 2019
There was a strong start this year on both sides of the Atlantic with a litany of flexible terms gaining ground but this was before the impact of COVID-19
Until February the leveraged finance market had placed the onus on fund managers to push back on covenant terms. Demand was outweighing supply, 'best efforts' underwriting arrangements were in place and sponsors were testing the market on every new issuance. COVID-19 is of course likely to change things in unforeseen ways but in the meantime it is worth reviewing how the market was operating before the virus hit.
With the rise of the syndicated term loan B – institutional focused senior credit tranches with partial amortisation or full bullet repayment – the European market had seen an increasing institutionalisation of covenant terms. There were cookie-cutter sponsor-designed covenant packages irrespective of deal size, quality and past behaviour of the sponsor, credit history, or jurisdiction. In this respect, European documentation was following the US market. Private equity houses were seeking uniform covenant terms across their portfolio companies and European investors expected to accept covenant terms that have recently cleared in the US market.
But it does not follow that they were becoming identical. Europe's multi-jurisdictional, limited credit support and lack of chapter 11-type bankruptcy framework could well result in recovery metrics that differ from those in the US.
EBITDA flex
Increasingly permissive covenant terms have become available to a wider spectrum of the market but the second half of 2019 saw a bifurcation of the market. Although well-liked credits quickly syndicated despite permissive covenant terms, and pricing tight of guidance, others saw multiple rounds of revised terms. The most commonly flexed terms revolved around improving the margin ratchet, earnings before interest, taxes, depreciation, and amortisation (EBITDA) calculations, restricted payments permissions, additional debt capacity, restrictions on transfers, and reporting requirements.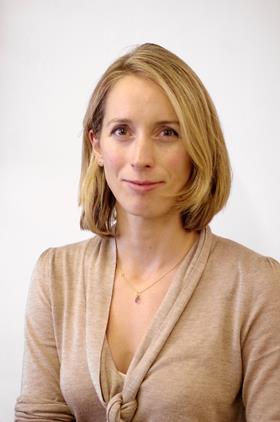 EBITDA addbacks became a key pushback term as investors looked to limit borrowers' ability to bolster earnings for anticipated cost savings and synergies. While the number of European deals allowing for uncapped EBITDA adjustments peaked in the final quarter of 2019 at just under 30%. This percentage dropped to 23% of deals allocating in the first six weeks of the year despite the busy start.
Even on the most sought-after credits, capping EBITDA adjustments remains a consistent documentary comment. However, in most sponsor-backed deals where a cap on pro forma adjustments is included, the beginning of the year saw the average cap in Europe creep past that of the US at an average of 23.3% in Europe compared with 20.5% in the US.
Despite caps to EBITDA adjustments, ratio calculation flexibility as a whole continued to broaden. Run-rate projected revenues for new contracts have widened the scope of add-backs. Sponsors sought new loopholes to limit caps' effectiveness, with adjustments of the type included in the base case scenario or any quality of earnings report allowed to be added back on an ongoing uncapped basis.
The numerator of the leverage calculation has also narrowed with material debt exclusions from the definition of indebtedness, including working capital and revolving facility outstandings. Taken together, 'leverage' for the purposes of the credit agreement may bear meaningfully less resemblance to the actual debt burden of the group.
Value leakage
Lenders' primary focus is the protection of their position in the capital structure. This includes ensuring value does not leave the financing group without a proportional reduction in the debt burden. The key covenants protecting lenders from value leakage are the restricted payments and asset sales covenants. Restricted payments capacity grew during 2019 with the increased presence of day-one 'starter' amounts, and an increased ability for cash proceeds permitted to be retained to go straight out as permitted restricted payments, irrespective of the financial performance of the group.
Borrower-favourable asset sale sweep stepdowns fell in the third quarter of 2019 but picked up sharply at the beginning of the year, with over half of European deals in the first six weeks of 2020 allowing for net proceeds applied in prepayment of the facilities to step down at certain leverage levels.
Borrowers' ability to divert value to unrestricted subsidiaries also increased over the course of 2019. Average minimum day-one unrestricted investments capacity in Europe overtook that of the US deal volumes and high demand saw the US regain ground at the beginning of 2020. Europe saw dividend capacity grow over 2019, briefly overtaking the US in terms of the day-one ability of a borrower to make dividends and distributions irrespective of deleveraging or financial performance.
Debt capacity creep
While incremental debt capacity was a key flex term in 2019, general purpose additional debt capacity based on monetary baskets nevertheless grew over the course of the year. Incremental debt capacity continued to creep up in Europe at the beginning of 2020, while US debt capacity took a bigger jump given the aforementioned market technicals.
In both markets, additional debt capacity in debt covenants has also increased exponentially via 'pick your poison' flexibility, unlimited unsecured debt capacity via fixed charge coverage ratio baskets, 200% equity credit baskets, and other permitted debt carveouts.
Looking at additional debt capacity subject to a ratio test, Europe has consistently allowed borrowers to incur more senior secured debt subject to a higher net senior secured/net first lien leverage ratio than the US. This is largely because the European market sees more stretched senior deals with high opening senior secured leverage levels.
Restrictions on transfer provisions continue to be a source of concern for investors as the ability to quickly exit an investment is a fundamental downside protection and key to the liquidity of the instrument. Despite consistent investor focus on transfer provisions, market precedent prevailed in favour of sponsors, and the number of deals with loan to own/distressed debt fund restrictions increased.
The fall away of borrower consent requirements continued to narrow to payment and/or insolvency related defaults only. Voting sub-participations were incrementally restricted across the European market during the course of the year.
The required consent thresholds for amendments and waivers have weakened in Europe. This allows borrowers more flexibility to reprice, extend maturities, reset and loosen covenants, and other covenant-based reprofilings of their debt burden.
At the end of 2019, many more deals allowed for a simple majority of lenders (50.1%) to amend key terms, including covenant capacity, rather than the traditional two-thirds consent requirement. Majority consent thresholds have also weakened, allowing for only a two-thirds consent threshold rather than at least 80%.
The ability of the borrower to 'yank' a non-consenting lender has also moved in favour of borrowers. This allows them to forcibly prepay those lenders at par and in some cases allowing a second lien borrower to avoid the prepayment fee.
From a documentation score perspective, composite scores have weakened dramatically over the course of 2019 and have taken a further downturn in Europe since the beginning of the year. Based on final terms of the credit agreement, these scores paint a picture of how strong demand was at the beginning of the year, and how significant momentum during syndications moved the dial in borrowers' favour.
Importantly, since December 2019, European composite scores have moved past those of the US market and requires us here in Europe to question the long-held assumption that documentation terms are generally more protective to lenders here than in the US.
In both regions, the year's strong start saw deals with a litany of flexible terms gain ground. European lender protections dipped below those of the US for the first time. However, given the rapid spread of COVID-19 and growing concerns around its potential impact on leveraged credits, the rest of the year may bring a different story.
Jane Gray is head of European research at Covenant Review, part of Fitch Solutions
To read the latest IPE Digital Edition click here
Fixed Income & Credit: Credit at a crossroads
1

2

3

Currently reading

Fixed Income & Credit: Loan covenant high tide?

4