Niklas Ekvall has been named chief executive of AP4, succeeding Mats Andersson, who is stepping down after a decade in the role.
Ekvall (pictured), who will join the SEK310bn (€33.2bn) Swedish buffer fund at the beginning of October, has held senior positions across the finance industry and academia, having taught finance at the Stockholm School of Economics.
The incoming chief executive, who spent five years as deputy chief executive and CIO of AP3, said the AP funds had one of the most important roles in the Swedish financial sector.
"I am really proud to be given this opportunity to be part of AP4 and to further develop an organisation that has been so successful in managing capital," he said.
Ekvall worked at AP3 until 2004, leaving it to join Carnegie Asset Management.
After three years as head of asset management at Carnegie, he joined Nordea Bank's Swedish business as head of investment in savings and asset management, most recently serving as the bank's head of group treasury.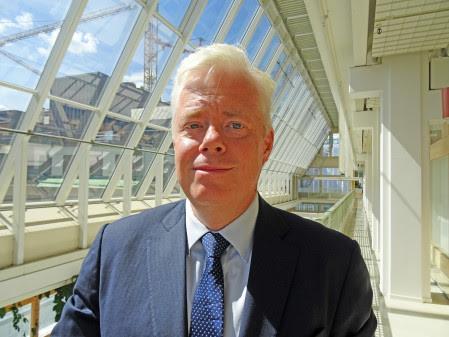 Sarah McPhee, AP4's chair, said she felt "privileged" to have recruited Ekvall.
"Niklas has a deep understanding of both asset management and the AP funds, and he is motivated in bringing AP4's sustainability engagement to the next phase," she said.
"We are very happy Niklas will join us at AP4."
The chair also thanked Andersson for his "outstanding contribution" while at AP4, noting his advocacy for investment strategies focused on the long term and matters of sustainability, for which he was awarded the Outstanding Industry Contribution at the 2014 IPE Awards in Vienna.
Andersson, who announced in March he would be stepping down, will leave the buffer fund in June, with Per Colleen, AP4's head of equities, acting as interim chief executive until Ekvall's arrival.