Draft domestic regulation in Sweden to implement the EU's IORP II directive for pension funds has come in for more criticism from the sector as officials work to get the belated rules in place.
Occupational pension fund association Tjänstepensionsförbundet said the Swedish FSA's proposals for new regulations for occupational pension companies published on 8 July – which are based on the Finance Ministry's IORP II bill – are too heavily based on Solvency II, the EU rulebook for insurers, which could force pension funds to undertake too much administrative work.
In its response to the consultation on the regulations draft, the association said that the proposal deviated in several ways from the intention in the the Finance Ministry's draft law.
Tjänstepensionsförbundet wrote: "The association's assessment is that the regulations are too heavily based on Solvency II, which leads to an unnecessarily high administrative burden, high costs and regulations that are not always relevant to the activities of occupational pension funds."
The association – whose members include government pension fund Kåpan Pension, banking sector scheme SPK and insurers' pension fund FPK – cited examples of the ways in which the FSA's proposal parted company from the ministry's draft, including the size of the capital requirement and the handling of proportionality.
"According to the calculations of the association's members, the discount rate model proposed for calculating insurance technical provisions can have a very large impact on the risk-sensitive capital requirement relative to the current model and the rules should therefore be reviewed," the pension fund lobby group said.
The requirements and levels should be adjusted within the scope of a forthcoming decision by parliament on the proposal, the association wrote.
Separately, the FSA on Tuesday published a revised timetable for the implementation of IORP II in Sweden, based on the final version of the legislative bill that the Finance Ministry released on 4 September.
The deadline for IORP II implementation has now been set for 15 December, slightly later than the previously stated 1 December deadline. As a result, the FSA has now set a 1 January 2020 deadline for pension companies to comply with the first part of its new regulations. The new timetable also provides for a second part of the IORP II regulation to come into force in the spring.
Sweden is one of several EU states to have missed the 13 January 2019 deadline for incorporating IORP II into national law. The EU launched unspecified infringement action against some countries in April.
Further reading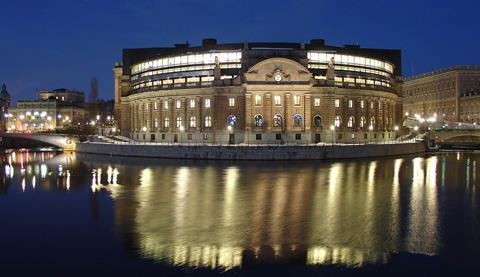 Sweden: Better late than never
From IPE's Top 1000 Pension Funds report: Sweden moves to introduce IORP II-style legislation
IORP II: How the EU directive has reshaped the pensions industry
A guide to how 10 EU member states have implemented the wide-ranging occupational pensions directive