How to formulate evidence-based pension reform proposals in 10 weeks
When the Swedish government asked Stefan Lundbergh to make recommendations for a second stage of reform of the Premium Pension System, one of three components of the Swedish state pension system, he might have been forgiven for thinking twice. For one, he only had 10 weeks to do it. And then there was the risk that his recommendations would go nowhere.
Having accepted the brief and secured the support of two able civil servants, he sent an email to Chicago – more precisely to Richard Thaler, the renowned behavioural economist and subsequently Nobel economics laureate. Thaler responded in short order with an offer to help – but then Lundbergh had a very attractive carrot in the form of a data set with the long-term investment choices of a country's entire population.
What did Lundbergh do first when it came to the report? "Sweden is a small place, so I basically spoke with every stakeholder in person. I spoke to the pension authority, I spoke to the labour market, I spoke to the employers' organisation, the fund management association. I spoke to a lot of government agencies and so forth, and some private players here and there to get their view.
"The interesting thing was everybody was very open and honest about their opinion. I didn't feel many people were trying to lobby me, which was good."
A research student also analysed the experiences of Chile and Australia – two countries that made an early move to defined contribution. "You could see there was a common journey in both countries and common problems, and how they try reform after reform to address certain problems."
The practical outcome of the research into pension choices was a simple observation: wherever data is available it confirms that people do not engage with long-term savings decisions.
Thaler's research observed that individuals tend to see portfolio decisions as a one-off choice, rather like choosing a car, when in reality it involves continuous monitoring and reallocation that few are willing to do.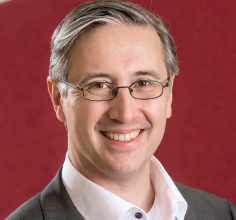 Lundbergh observes that the issue is not a lack of financial literacy – Swedes actually score highly overall. But only 0.5% of those who join the PPM make an active choice, with the vast majority landing in the AP7 default fund. He strongly believes that a choice architecture of 850 funds makes no sense in this context
Sweden's Premium Pension System as orchestrated in the 1990s also prioritised a light-touch, low regulation approach with very few barriers for entry for funds to be included in the platform.
"Anyone could create a fund, register it on the platform, have it UCITS registered, and then hire a lot of young people to do aggressive telemarketing. And so you've started to create a system where people were not making choices but the choices they made was because someone called them."
Recent reviews of the PPM system were prompted more by news headlines involving fraud in the system rather than evidence of principal-agent problems and market inefficiencies. "I think a lot of the ideological thinking softened because there was a sense of urgency. Well, put it this way. It opened a window for reforms because all of a sudden [cases of fraud were] all over the news and people started to distrust the system. This created a sense of urgency, and with a sense of urgency people are open-minded. Otherwise they retreat back into ideological trenches.
"You build this huge machine for people who want to make choices, but people are not making choices. Then you can go and tell people, 'you have to change, you must make choices', or you can say, 'wait a minute, did something go wrong in our design? Why don't we build a system that fits with how people behave?'."
This is where Lundbergh came in, with his recommendations for a system that actually fits the way the majority of people think and act. A controversial point was the risk level of the default fund – AP7 in this case. Here, Lundbergh recommended a holistic assessment, pointing out that the taxpayer will foot the bill if the default fund does not deliver because it is too risky and future pensioners must claim welfare benefits.
"Here you have to decide as a politician, 'do I want a robust social security system or do I want an optimised system?'. And typically, when it breaks down it's probably when the general economy is doing badly, so tax revenues are also going down." In other words, better to have sufficient income in a robust system than the risk of insufficient income in a fragile one.
This was Lundbergh's 'Nudge' – to borrow the title of Thaler's popular 2008 book, co-authored with Cass Sunstein. "A lot of people in Sweden didn't like it but I think it makes sense. At the end of the day, that's something that a politician has to make a trade-off between. Do you want a optimal system or robust system? I came and put it on the table, and I said I prefer a robust social security system. I gave an answer but ultimately, they have to make the decision."
And rather than advocating that providers should take a 'hippocratic oath' to serve the public's financial good, Lundbergh believes politicians should be in the frame here. And the medical analogy is highly appropriate; after all, no-one is allowed to go to the doctor or a pharmacy and choose their own medicine.
"You cannot be a politician and be in charge of the system and not take accountability for it. So I told them – you have to take control. You are the principal of the system. You are the ones who are looking after the member, and you're the one to the bear downside if it doesn't work. You have to set the goals of the system."
Lundbergh is optimistic that Sweden's politicians will implement the recommendations he delivered last year – perhaps not least because Thaler subsequently received the Nobel prize: "In Sweden if you give out the Nobel prize with one hand it's difficult to say you think it's bad."
This is despite suspicion in some camps that Lundbergh's recommendations must have been pre-baked in a think tank because he delivered his report so efficiently in the allotted 10 weeks. In fact, he points out, his report writing time fell over the summer period, so there were no politicians around to discuss with as they were all on holiday.
Perhaps another of Lundbergh's conclusions should be that politicians really do get in the way in pensions-policy making.
Sweden's Premium Pension system: a timeline
• September 2018: The Premium Pensions Authority (PPM) imposes tougher requirements for asset managers on the Premium Pension fund platform
• July 2018: A special investigator is appointed to lead an implementation review with proposals by November 2019 and implementation by 2020, leading to a procured system rather than an open market
• December 2017: Pension agreement in the Pension Group. This is a key agreement that will guide pension policy for the next decade in Sweden. It includes amongst other issues: Premium Pension, pension age, and new investment guidelines for the AP funds
• June 2017: Stefan Lundbergh, director of Cardano Insights and AP4 supervisory board member, is appointed to conduct a 'fast track' review of the Premium Pension system in just 10 weeks
• His review recommends a new agency to act as principal of the more than 850 funds and says politicians should set clear goals for the default fund.
• The report outlines target criteria including a focus on retirement income rather than asset maximisation with a realised return above wage inflation. Lundbergh himself calls for a choice architecture "based on what people actually do" and believes 850 funds are too many
• AP7's chairman rejects Lundbergh's approach to reducing investment risk
• 2016: Proposals to make savers review their choices every seven years with new contributions directly to AP7's balanced default fund following concerns over boiler-room scams and fake fund advisers
• 2013: An review of the system recommends either leaving it intact or drastically cutting the number of funds to between one and 10
• 2010: AP7 is reformed to put it on a level playing field with other funds
• 2009: The PPM's annual report highlights poor communication as the value of savings on the platform drops 34.5% in the financial crisis.
• 2008: The PPM considers charging managers as the number of funds mushrooms to 800.
• 2007: An OECD study reveals only 10% of the 6m savers make an active choice. Increasing use of financial advisers creates problematic bulk trading volumes
• 2006: The PPM sends 'wake up calls' on fund selection as apathy sets in
• 2006: AP7 announces a 'pure alpha' strategy
• 2005: A committee chaired by Karl-Olof Hammarkvist of the Stockholm School of Economics recommends reducing the number of funds to 100-200 and that AP7 should alter its risk profile
• 2001: 18% of new entrants make an active choice
• 2000: Launch of the Premium Pension System with 455 funds. All funds raise assets as the programme is rolled out over the country, starting in the north. Robur and AMF equity funds are the most popular. On average, Swedes chose 3.4 funds, with 67.3% of women and 64.4% of men making an active choice, and around €1.9bn flowing to the AP7 default fund
• 1999: Asset managers with over SEK7bn in assets (then about €812m) have fees effectively capped at 12bps
• 1998: Sweden's parliament approves a new pension system with a 2.5% funded component called the Premium Pension. The new Premium Pension Authority proposes drastically lower charges for mutual fund providers on the new platform through a system of rebates. Original assumptions are for 800-1,000 funds.