IPE asked pension consultants across Europe for their views on how existing and new regulation is affecting their clients and how they are advising them to react. Here is a selection of their views
The questions
• To what extent is existing or new regulation affecting your clients' portfolios?
• Are you advising clients on how to tackle existing or new regulation, or indeed proposed regulation that might affect them in the future?
• Which set of rules is causing the most concern?
Cardano, Netherlands
Regulatory initiatives since the 2008 financial crisis have successfully reduced the concentration of risk in banks and insurers. This does not mean, however, that risk has disappeared; it has been transformed and dispersed throughout the financial system.
As participants in that system, pension funds face the intended and unintended consequences of the policy response to the crisis. They should be mindful of emerging risks and the implications for portfolio construction.
There are at least two relevant examples. More strenuous capital requirements (for example, Basel III) have forced banks to reduce inventories of securities, turning 'market-makers' who could warehouse risk into 'match-makers' who facilitate transactions between buyers and sellers with less intermediation. This has significantly reduced the breadth and depth of available liquidity, making the financial system more fragile. In adverse market conditions, it will be harder to sell assets and buyers will demand a larger price concession.
We are encouraging our clients to revisit liquidity assumptions for different assets in their portfolio. In particular, mature funds with negative net cash flows should undertake liquidity planning to avoid forced sales of assets in periods of market stress. Regulation like Basel III supplementary leverage ratio (SLR), Solvency II and nFTK in the Netherlands are driving differences in the prices of government bonds and swaps, which can affect both sides of the pension balance sheet (assets and liabilities).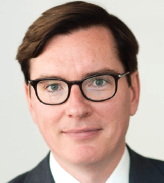 The impact on a particular pension fund will depend on the mix of government bonds and swaps held as assets and the approach to valuing liabilities. We are encouraging our clients to measure and stress test net exposure to this basis risk, and to re-visit liability-driven investment (LDI) benchmarks. In particular, funds which finance government bond exposure (through repos or the derivatives market) should give integrated consideration to bond-swap basis risk and financing costs.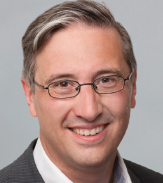 More broadly, it is clear that asset prices are increasingly driven by factors (for example, regulation) other than economic fundamentals. This means pension funds, their advisers and asset managers need to 'up their game' to take better account of the real world's complexity when constructing portfolios and managing risk. Traditional tools like asset-liability models – which rely to a significant extent on over-simplification and unstable assumptions – are unlikely to result in portfolios that are robust and resilient.
Of course, these challenges also present opportunities for investors who correctly understand real world complexity and risk, and whose governance models can react quickly to changes in regulation and market structure.
Patrick Cunningham, senior client director; Stefan Lundbergh, head of innovation, Cardano
---
Kirstein, Denmark
For more than a decade, we have been advising a variety of clients on strategy and tactical asset allocation with a key focus on manager selection. Our clients have typically been ranging from smaller insurance companies and pension funds to endowments and family offices. Whereas some of our clients today are subject to the broader European regulation, most of our clients are still merely subject to national regulation.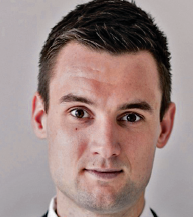 Due to the fact that both insurance companies and pension funds in Denmark are treated under Solvency II, we have been in dialogue with clients during the past few years with regard to the calculation, monitoring and reporting of their individual capital requirements. All of these tasks have to a large extent triggered a tighter collaboration between our clients and us.
For those of our clients to whom Solvency II applies, we put a strong emphasis on the fact that all investment advice is followed by a calculation of the effects on the portfolio and the capital requirements. We discuss the effects with our clients and on the basis of that discussion our clients are able to make informed decisions.
Another major issue for those of our clients to whom Solvency II applies is the increased requirements for reporting on market risks. To facilitate the process, we are using our position in the market to collect all the necessary data for the Solvency II reporting from the asset managers. This significantly limits the regulatory hurdle to our clients.
Furthermore, we are co-operating with an external partner who specialises in providing Solvency II reporting tools. This ensures a smooth process for our clients in the transition to the new regulatory environment of Solvency II.
Looking at both our internal clients as well as the Nordic institutional industry as a whole, it would be fair to say that the increased reporting requirements has been the most critical hurdle in recent years. Accordingly, our expertise in understanding and advising on this issue has been essential and of growing importance.
Simply put, investors today have to decide between the trade-off of either dedicating extensive internal resources on the one hand or alternatively buying into a concept externally. Whereas the choice is up to the individual investor, we are certain that the comprehensive and increased regulations constitute a growing burden for the industry going forward.
Casper Hammerich, investment consultant, Kirstein
---
Lane, Clark & Peacock, UK
The European IORP (Institutions for Occupational Retirement Provision) directive poses a challenge to UK pension funds, as do the many elements of regulation issued by the European Union. We are advising our clients on how to prepare for IORP II, although it is not yet completely clear how pension schemes would be affected. Nevertheless, the implications of IORP II would be significant in UK law.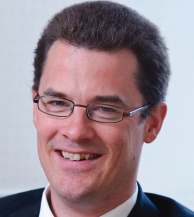 Although new solvency requirements for pension schemes should not be included in the final draft, as a result from pressure from different countries, the threat of more stringent solvency requirements is still hanging over us. That is because article 75 of IORP II in its current format says that quantitative requirements for pension schemes will be reviewed within six years.
While article 75 remains the position of the European Commission, the threat for insurance-style solvency requirements for pension schemes remains very real within 10-15 years. We are very mindful of that in discussion with clients. It is one of the relevant factors in their decision-making process, as decisions made now have to take into account long-term developments.
Of more immediate impact would be the requirement relating to internal auditing and risk management. Our clients would be required to internalise the two functions and many see it as red tape. The extra cost burden on the sector could be significant, as essentially the two roles imply greater expenditure on governance. While there are ideas on what the risk management role will look like, there is less clarity on the internal auditor role, particularly with regard to whether trustees can assume that role.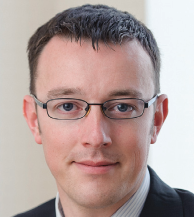 We are also advising clients on how to deal with the long-term consequences of the new insurance regulatory regime, Solvency II. The rules have an indirect impact on pension schemes, to the extent that they are looking to use insurance-based solutions as part of their risk management.
Most of our clients seek to do a buy-ins, a buyout, or a longevity swap at some point during their lifetime. The question is when they afford to do it. There is a challenge for how pension schemes invest, given the knowledge that they may well be passing on their assets to an insurance companies at a future date.
We spend a lot of time talking to pension schemes about their de-risking strategies, and how Solvency II should change what they are doing. The regime has also pushed up buyout pricing. For schemes that are looking to do a full buyout, we broadly estimate a 3% increase in prices they need to pay, and they need to factor that into their de-risking plans. Although it is early days for Solvency II, and the impact might be defused over time, a 3% jump in the cost of buyout corresponds to a 3% fall on pension schemes' funding level on buyout.
Jon Camfield, Charlie Finch, partners, Lane, Clark & Peacock
---
Ortec Finance, Netherlands
We advise our clients to distinguish between a regulatory view of their balance sheet and an economic view that leaves out the impact of regulation entirely. In this way, they can quantify the precise impact of regulation. Part of the focus at the moment is Solvency II and the European Market Infrastructure Regulation (EMIR).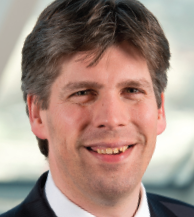 The formal introduction of Solvency II is an important step towards a uniform and risk-based supervisory framework for the insurance sector. Insurers have prepared for this and, as a result, have reduced the investment risk on their balance sheet. This makes sense if you look at it from the perspective of capital requirements and a more efficient use of their risk budget. However, to cope with long-term liabilities, investing in risky assets is necessary. We see a number of interesting questions emerging: should the additional risk budget created by the ultimate forward rate (UFR) and volatility adjustment be used to take more risk? Will the current UFR level be maintained? Will additional capital requirements be placed on non-AAA government bonds? Changes in regulation could have a severe impact on insurers. So, even if Solvency II has taken effect, regulation is never frozen in time. We therefore advise our clients to include various potential scenarios in portfolio construction and setting strategic policy.
EMIR concerns reporting, risk mitigation and central clearing. Requirements regarding the first two aspects already apply to pension funds, but have only a limited impact. Pension funds are exempt from central clearing until 2017, but its impact will be substantial. We foresee increased liquidity risks and rising costs for over-the-counter derivatives.
At the moment, many pension funds use bonds as collateral, but central-clearing counterparties will demand cash as variation margin. Since most pension funds have hardly any cash in their strategic asset allocation, yet have solid positions in interest rate derivatives, they will seek ways to generate cash. They will consider selling illiquid investments, repo transactions, or strategic transfer of bonds to money-market instruments. However, such solutions come with a risk. They may work well under normal market conditions, but can cause problems when market liquidity decreases. While EMIR may reduce counterparty risk, it therefore comes at a price of liquidity and systemic risks.
Martijn Vos, managing director pensions & insurance, Ortec Finance
---
European Investment Consulting, Italy
We mainly advise Italian occupational pension funds, and in the last couple of years they have felt the impact of EU regulation in two ways: through the European Market Infrastructure Regulation (EMIR) and through the European Insurance and Occupational Pensions Authority (EIOPA) stress tests.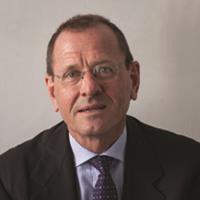 The new domestic regulation on investment policy and asset allocation is new, but it is build around EU rules that have been in force for more than 10 years. Because derivatives have a small weight in portfolios, the problem of EMIR data collection and transmission has been outsourced to the external asset managers that manage the most part of the investments.
With regard to the EIOPA stress tests, 2015 was a "test" year, so only a few funds (usually the larger in each category) were asked to run the tests and report the results to Covip, the Italian pension fund regulator. The tests have been quite challenging because of the short time notice period that was given to funds.
We tend to help them clients comply with new regulations, as and when they come into forces, rather than advising them to pre-empt possible effects.
At the moment, it appears that regulatory authorities are trying to extend the Markets in Financial Instruments Directive (MIFID) framework to occupational pension funds. There is also a document under discussion by Covip that proposes profiling employees in a way that is similar to the profiling rules for other financial products. This may be difficult to implement and not necessarily useful.
Silvio Bencini, European Investment Consulting
---
Novaster, Spain
The vast majority of pension schemes in Spain are defined contribution (DC) plans, hence questions related to solvency have minor influence. With respect to clients' portfolios, we have not seen significant changes caused by regulation. Nevertheless, asset allocation shifts in portfolios are taking place due to the low interest rates environments. Clients are taking serious steps towards increasing their alternative investment portfolios, starting almost from scratch.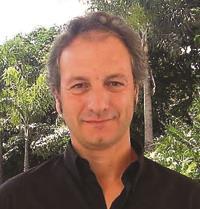 Future regulation is certainly a matter of discussion with clients. We are guiding them towards a future where transparency and governance will be a fundamental part of pension fund strategy. From that perspective, we are encouraging pension funds to adopt environmental, social and governance (ESG) criteria within their investment strategies.
Although is not yet sure whether stress tests will become a regular obligation, they have caused concern among Spanish pension funds. The objectives of those testing are unclear, or worse, could be a signal that authorities want to regulate pension funds in a similar manner to insurance. Does that mean that pension funds will have to meet capital requirements? If that is the case, it is not clear how it would work, when pension schemes do not provide return guarantees to participants.
Our clients are also concerned that new regulation could lead to higher administration costs, which would result in lower pensions, and impact the sustainability of the pension system.
Diego Valero, Novaster
---
PPCmetrics, Switzerland
As a general rule, we try to help our clients to implement all regulatory changes in a smooth and efficient manner. But in Switzerland, we are experiencing a period of more muted regulatory activity than has been the case in the recent past. In recent years, Swiss pension funds had to implement new regulation regarding the mandatory voting on salaries of Swiss listed companies. They also had to being reporting the total expense ratio (TER) in their annual reports. These were sweeping changes that had a temporary impact on the industry.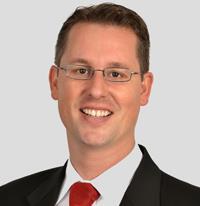 At the moment, the economic environment is the biggest concern for Swiss pension funds. The impact of negative interest rates is being felt particularly strongly in Switzerland. This leads to a huge gap between the regulatory funding ratio and the economic funding ratio. From a regulatory point of view, the boards of pension funds can set the regulatory/technical discount rate.
For most pension funds, the discount rates to calculate the value of pension liabilities range from 2% to 3%. But if pension liabilities are discounted using market rates, the discount rate should be about zero. Therefore, the economic funding ratio is currently significantly lower than the funding ratio from the regulator's perspective.
The biggest challenge for Swiss Pension Funds in the coming years will be to align the regulatory framework with the economic environment. This will not be possible without significant cuts in benefits.
Stephan Skaanes, PPCmetrics
---
Willis Towers Watson, Germany
It is firstly interesting to note that the bulk of new regulation introduced in Germany in recent years that affects pension funds emanates from the EU. Given the highly diverse nature of German pension funds, transposing these rules that are inherently designed as "one size fits all" into national regulation presents its unique challenges. Add to that domestic legislation such as tax, which too often is not co-ordinated with the European financial services framework, and you have a regulatory system which is seen as hindering pension funds from pursuing their primary objective: providing secure and value for money pensions for their beneficiaries.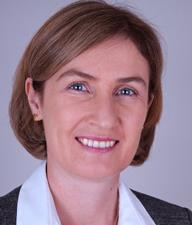 Currently, the most talked about EU initiatives amongst German pension funds (in no particular order) are the EIOPA Stress-Test for IORPs, IORP II (especially concerning risk evaluation for pensions and information requirements), CRA III (internal credit assessment to reduce reliance on external ratings) and ESG, shareholder engagement and long-term investment. In terms of strategic asset allocation, the above initiatives only affect portfolios at the margin.
The biggest drivers are still local funding requirements, tax and accounting regulations and of course the interest rate environment. A further significant impact on the ability of funds to diversify their investments is attributable to the way pan-European UCITS funds and the Alternative Investment Fund Managers Directive (AIFMD) have been transposed into local law. Coupled with an unsynchronized investment taxation regime, these regulations significantly restrict the ability of pension funds to invest in alternative assets, in particular alternative credit such as loans, private equity, infrastructure and hedge funds.
The regulation on the use of credit ratings is creating an incentive for funds, which lack the internal resources to undertake credit assessment of bonds owned directly, to outsource credit mandates to external managers. Managers offering buy and maintain strategies are particular beneficiaries of this development.
In the case of sustainable investment, in particular shareholder engagement, some pension funds have embraced the spirit of the various initiatives and developed comprehensive ESG policies. Most, however, view the costs of engagement as outweighing the benefits. As such the proposed requirement to include ESG factors in the risk evaluation of pensions under IORPII is causing a few headaches.
EMIR is seen as a further cost factor. Most German pension funds cannot make use of the exemptions that apply to pension funds, as they outsource a significant proportion of their investments to investment management companies (KVGs) that are not exempt. For larger schemes, the cost of complying with EMIR can run into six-figure amounts.
We advise on all aspects of the investment process and this includes the impact of current and future regulation that affects or may affect clients' portfolios.
Sabine Mahner, Willis Towers Watson
Special Report: Consultants under scrutiny
1

2

3

Currently reading

Talking heads