---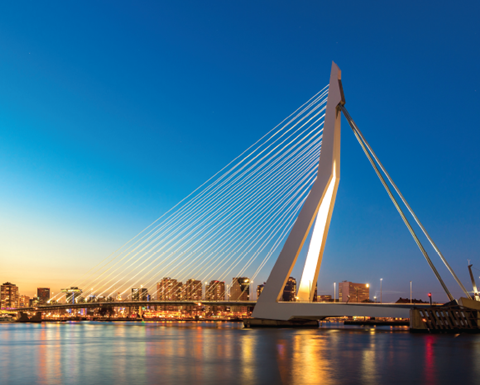 Dutch pension managers will need to significantly adjust their IT systems if a pensions contract with individual accrual becomes the key element in a new Dutch pensions system
Key points
• The large Dutch pension administrators are under pressure to upgrade their IT systems
• The extent of upgrade needed depends partly on the outcome of pensions reforms
• If existing pension rights were to be included in new arrangements the industry could face a new IT puzzle
Last spring, PGGM, the provider of the €203bn healthcare scheme PFZW, made clear that it would need a completely new system to deal with individual pension pots combined with collective risk-sharing, the contract favoured by the Dutch cabinet. Its current system, MAP, is only suited to defined benefit plans.
A survey of the main pension managers reveals that others also need to implement changes ranging from small adjustments to the replacement of entire systems.
Not all pensions administrators are clear about the costs of IT changes. MN, which serves the large metal schemes PMT and PME, says it expects costs to range from €30m to €50m. PGGM, APG as well as NN subsidiary AZL says it would cost "at least millions".
When asked about the implementation time, MN says it expects the entire process to take more than four years. APG indicates that it would need one year to get the system operational, but adds that this does not include the time needed for data transfer.
The other option for reform, a pensions contract under real terms, would require far fewer adjustments, according to the providers. However, they say they are continuing preparations for system updates – even as a leaked 'accord' between employers and workers suggests they might prefer a real contract after all – indicating that they want to be ready for different scenarios.
MN says it is also focused on improving quality, flexibility as well as reducing costs. AZL points out that a better connectivity between its administration systems for capital and pension rights would be useful anyway.
APG says that, to be able to deal with individual pensions accrual, it would have to extend the Generic Pensions System (GPS) it uses for its large clients ABP, BpfBouw and PWRI. GPS is not yet suited for defined contribution (DC) plans either. Wim Henk Steenpoorte, chief operational officer, says a new module – to be fed with salary and participant data from GPS – would improve APG's DC administration for additional pension products.
Steenpoorte emphasises that additional requirements – such as including financial buffers for risk-sharing into a new contract for individual pensions accrual – could complicate adjustments to APG's IT system. APG says that for its other pension fund clients, it uses the Lifetime system, which probably would require minor adjustments.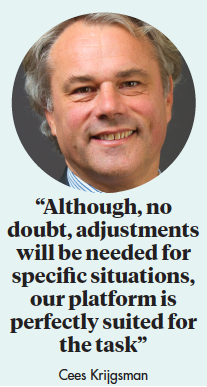 MN has started modernising its entire IT system. A spokesman says the project is not specifically aimed at pensions reform, but that its structures need to be updated anyway. He emphasises that MN's entire administration could handle changes in the new pensions system "with limited additional effort", once the system update has been completed in 2022.
AZL makes clear that adjustments to its current IT system to accommodate individual pensions accrual would require additional investments of "a few millions". It says that its IT system was a "solid foundation" for various pensions plans, including a hybrid of DC and CDC. The provider expects to have the required systems operational within two years.
It says its IT structure was almost ready to implement a real pensions contract. However, it notes that complex compensation arrangements and transitional schemes following a switch from average to age-related degressive pensions accrual, would require additional time and investment.
Both the pensions providers TKP and Achmea Pension Services say their systems can already cope with individual pensions accrual. TKP says it would not demand simplifications of pension arrangements for a transition, as it could also take on more complex plans.
Achmea says its IT system comprises a "well functioning chain for DC and DB [defined benefit] products", and that it already offers important choice options, such as drawdown plans and dynamic lifecycles. However, the new system is only used for the general pension fund (APF) of its subsidiary Centraal Beheer and a few larger company pension funds. The administration of other pension fund clients still needs to be transferred. Two years ago, Achmea announced that its new IT structure would come at the expense of a "few tens of millions".
IT firm Centric, a newcomer on the market, indicates that its systems could deal with individual pensions accrual combined with risk-sharing. "Our current IT is capable of carrying out the administration of both DC/CDC and DC," it says.
RiskCo, another newcomer, is "fully ready" for the introduction of similar arrangements as of 1 January 2019, says Cees Krijgsman, its CEO. "Although, no doubt, adjustments will be needed for specific situations, our platform is perfectly suited for the task." RiskCo has taken over the DB administration from Aon Hewitt and also runs the DC administration previously carried out by APG's InAdmin.
If pension funds adopt a new pensions contract, adjusting their IT system would not be the only challenge. AZL notes that establishing a policy and the communication with schemes' participants, is likely to take up more time than the technical aspects.
APG says that, if existing pension rights were to be included in new arrangements, it would face a new IT puzzle. It says it has not yet started developing systems that could cope with such a scenario. TKP says that it would also have to make additional investments if existing and new rights had to be merged.
Even if old and new pension rights remain separated, providers could have to keep systems operational for old rights for a long time, in addition to structures for the administration of new pension claims. This would lead to higher costs. Pension funds migrating to a new pensions contract at different moments, or even sticking to their existing pension arrangements, could have a similar effect.
The Netherlands: Pensions reform poses IT puzzle
1

Currently reading

The Netherlands: Pensions reform poses IT puzzle

2

3