Brexit, Trump, unprecedented Sino-American trade tensions: country risk and political considerations have moved to the fore and pension investors and asset managers alike have had to revise their investment strategies
Key points
Austerity has arguably fed populist politics, leading to an end of globalist notions of international politics and finance
Large pension funds and sovereign wealth funds have a strong history of cross-border illiquid investment
Institutional investors will be courted as regional blocs compete for development and infrastructure capital
First, we need to understand where we're coming from. After the mediocre financial returns of the 1970s, marked by unprecedented stagnation for the Dow Jones Industrial Average and other equity indices, hyper-inflation eating away fixed income assets in all OECD countries and recurring power cuts and blackouts across the UK, the years 1980-2018 will be remembered as a neo-liberal golden age when Wall Street stockbrokers literally took over government and rebuilt the world in their own image.
Don Regan (Merrill Lynch) and Nicholas Brady (Dillon, Read & Co) were the brain trust behind the Reagan White House and the US Department of the Treasury at the get-go, and Michael Bloomberg (Salomon Brothers) pioneered the notion of fintech, became a billionaire in the process, and then Mayor of New York City for three consecutive terms.
Their seminal actions have yielded incommensurate, long-lasting influence over the economic policies of America, but also the UK (Margaret Thatcher), China (Deng Xiaoping) as well as France, the EU (Jacques Delors) and New Labour. Their distinct market-ideology also transformed the economies of Latin America and Eastern Europe (Brady Bonds) as well as the EU bureaucracy itself and centre-left parties in France, the UK and Germany.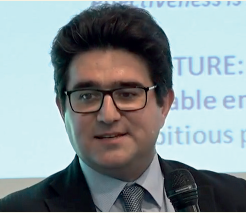 Delors was fêted as a role model by the likes of Gerhard Schröder, Tony Blair, Gordon Brown, François Hollande (Delors' former assistant) and Emmanuel Macron and, more than 23 years after he went into retirement, the French ideologue can still claim that many high-ranking EU civil servants started their careers under him – including Jean-Claude Juncker who assisted Delors in drafting the EU Maastricht Treaty.
Apart perhaps for Greece, the great financial crisis of 2008-12 was seemingly cushioned rather easily by a combination of taxpayer-funded bailouts of the banking sector, monetary complacency – quantitative easing (QE) – and austerity for the populace in the industrial heartlands of America, France and Britain.
Sara Hobolt, Sutherland chair in European institutions at the London School of Economics, has demonstrated that austerity measures clearly tipped the balance in favour of Brexit, with similar findings regarding the votes for Donald Trump and Bernie Sanders during the 2015-16 electoral cycle in the Republican and Democratic Party primaries and then in the November 2016 presidential elections. The pauperised British and American voters dealt a deadly blow to Delors' naïve worldview, where all problems can be resolved simply by opening borders, deepening integration and waving the magic wand of free trade and mutual understanding.
The neo-liberal golden age has come to an end in the past 12 months and, slowly and painfully, a new Washington consensus is emerging or, rather, a Sino-American consensus that puts narrowly defined national economic interests above all other considerations.
The main thinker of the new era is Edward N Luttwak an Anglo-Romanian military historian turned economic strategist. While he may not be a household name in Europe, his books are now required reading in the Trump White House and the Politburo Standing Committee under Xi Jinping – as well as amongst policy makers and institutional investors in the Silicon Valley, South Korea, Singapore and Israel, four of the world's most dynamic areas. Once mocked by the likes of Robert Nixon and Dick Cheney as well as George Soros and Jacques Delors, Luttwak's ideas (geo-economics) are now triumphant on all continents.
Being sandwiched, as it were, between Washington and Beijing, Australia, Canada and Singapore have some of the best experts in the field of geoeconomics – and they also have some of the world's largest and best-performing pension and sovereign wealth funds. As Anthea Roberts (Australian National University) and her colleagues put it: "We appear to be entering into a new geoeconomic world order, characterised by great power rivalry between the United States and China and the clear use of economic tools to achieve strategic goals. This increased convergence of economic and security thinking and strategies is likely to lead to a significant restructuring of the laws and institutions that govern international trade and investment."
Often having a hybrid pension-cum-sovereign wealth fund profile, being early investors in non-listed, illiquid assets such as infrastructure and venture-capital, and having had to invest outside their relatively narrow domestic financial markets, the giant pension and superannuation funds of Sydney, Montreal, Toronto and Singapore have earned generally superior risk-adjusted returns and, in the process, learned to include detailed country risk considerations in their investment policies long before other asset owners.
The Caisse de Dépôt et Placement du Québec (CDP), for example, started allocating money to Hong Kong private equity funds back in the 1970s, when the asset class didn't figure on the radar screen of many European pension investors. These sophisticated asset owners were thus perfectly equipped intellectually and financially to withstand the complex geo-economic shocks that characterise the new era.
Their CEOs often act as elder statesmen, taking an ice-cold, geo-economic approach to long-term investment while most politicians seem trapped in the 24-hours news cycle. Yet, against a background of strained relations between Canada in relation to Huawei, Ontario Teachers' Pension Plan (OTPP) CEO Ron Mock was quoted in an interview in January as saying OTPP has a long-term plan for China that is unlikely to be derailed by political tensions: "China's a long game from our perspective and while there's always skirmishes of one kind or another, in the short term, we believe that it's absolutely necessary to be there."
And, a year earlier, when US President Trump was promising "nuclear fire and fury" to deal with North Korea's leader Kim Jong-un, leading to a momentary collapse of stock markets across Asia, some US public pension plans quietly bought South Korean and Japanese equity-indexed funds at discounted prices, pocketing a substantial profit the next semester when the White House changed tack on Pyongyang.
In Beijing, China co-founded the Asian Infrastructure Investment Bank (AIIB) in 2014, joined by the UK, France, Germany and Australia in 2015.
The AIIB is the first large supranational financial institution headquartered in a non-Western country and it has grand plans to co-invest jointly with northern hemisphere bankers, asset owners and asset managers across the Asia-Pacific area, as well as Eastern Europe, the Baltics, MENA and sub-Saharan Africa, which the Chinese government views as parts of a gargantuan new silk road.
Even the self-absorbed, thrifty 'America first' policy makers in the White House eventually realised they couldn't ignore these fateful geo-economic developments. In November 2018, vice-president Mike Pence travelled to Asia to promote President Trump's 'Indo-Pacific Vision', an ambitious plan backed by tens of billions of dollars in new loans and credit-enhancement mechanisms to encourage "private investment in regional infrastructure assets", insisting that "business, not bureaucrats will facilitate our efforts". the new great game has just started, and pension investors will be courted assiduously by both Washington and Beijing in the coming years – not a bad position to be in in the 'age of geo-economics'.
M Nicolas J Firzli is director-general, World Pensions Council (WPC), and advisory board member, World Bank Global Infrastructure Facility (GIF)
Thought Leadership: Investment in the age of geo-economics
1

Currently reading

Thought Leadership: Investment in the age of geo-economics

2

3

4

5