Pensioenfonds TNO has transferred its entire €737m developed markets equity portfolio to a new Paris-aligned BlackRock index fund for institutional investors. The move is part of a revamp of the fund's sustainable investment policy.
The €3.5bn pension fund for the Netherlands' technical research institute is the first investor in the BlackRock Developed World Paris-Aligned Climate Index Fund, along with an undisclosed foreign pension fund.
Under the European Union's Paris-Aligned Benchmark (PAB) regulation, Paris-aligned indices can no longer include companies that derive more than 1% of their revenue from coal, 10% from oil and/or 50% from natural gas extraction.
Utilities that rely on fossil fuels for more than 50% of their revenue have also been excluded. In addition, investors who choose a PAB commit to reducing CO2 emissions from their (equity) investments by 7% each year.
Pensioenfonds TNO is not the first Dutch pension fund to adopt a PAB link. The new BlackRock fund goes a bit further than strictly necessary, reducing carbon intensity by 10% annually.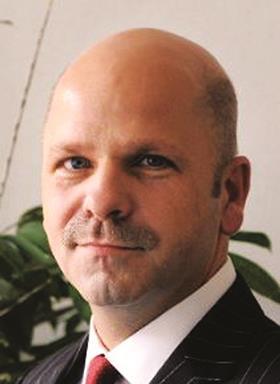 "We have been strengthening our sustainability policy for some time, particularly on climate. We wanted to be ambitious and bring the portfolio in line with the Paris Agreement," said Pensioenfonds TNO's chief investment officer Hans de Ruiter.
This year, a survey showed participants also supported a more ambitious policy. "In the survey, we asked which sectors should be excluded. Regarding the exclusion oil sands and thermal coal, there was an overwhelming majority in favour of exclusion," De Ruiter said.
Members appeared divided, however, on whether or not to exclude all fossil fuel stocks. "Just over half of the participants were in favour of this," he added.
Sustainable development goals

Previously, Pensioenfonds TNO's equity portfolio invested in four separate regional index funds run by BlackRock, Vanguard and Northern Trust. Now all equity investments are with BlackRock, except for one emerging markets equity index fund from Vanguard.
"We put out a tender to several parties, and eventually we chose BlackRock. Besides the fact that we already knew them well, it turned out that their product also fits well with our sustainability policy on a number of other points," De Ruiter said.
For example, the BlackRock fund also excludes investments in tobacco, and does not invest in companies involved in serious ESG controversies. In addition, it also excludes companies that show "significant shortcomings" in their alignment with one or more of four UN sustainable development goals (SDGs).
These are SDGs 12 (responsible consumption and production), 13 (climate action), 14 (life in water) and 15 (life on land). Two of these (SDGs 12 and 13) emerged from the member survey as focus points to which the pension fund should contribute.
In total, the new BlackRock fund excludes over 700 of the 1,600 companies in the MSCI World Index, 135 of which were based on the last two criteria.
The fact that BlackRock provides Pensioenfonds TNO the opportunity in the new fund to express its own voting preferences is also "a clear plus", according to De Ruiter. "Not all asset managers appeared to be able to offer this possibility within their investment solution."
Eventually, Pensioenfonds TNO wants to align its entire investment portfolio with the Paris Agreement, but it is still in the "exploratory phase" in that respect, according to De Ruiter.
"Our first focus now is our European corporate bond portfolio. We invest in two separate mandates, which makes it easier to determine our own policy. But we still want to take a closer look at what it would mean for our portfolio construction if we also introduce a Paris benchmark here."
The pension fund wants the risk/return profile to remain unchanged compared to its current portfolio.
Private equity exceeds bandwidth
Pensioenfonds TNO's exposure to private equity rose to 14.5% in 2022 as the asset class was much less directly affected by rising interest rates than listed stocks and bonds, exceeding the upper limit of 10% set by the fund.
The pension fund reacted to this by reducing its allocation to listed equities by 2.5 percentage points.
The fund chose that solution because it did not want to sell private equity investments, said the CIO Hans de Ruiter.
"The market is bad now, so if we were to sell private equity investments we would have to accept large discounts. We don't want that. We have, however, reduced new commitments for private equity. We also see private equity and listed investments moving back in line somewhat this year. So we expect private equity will fall back within the bandwidth at some point," he added.
Read more
This article was first published on Pensioen Pro, IPE's Dutch sister publication.

Tjibbe is IPE's Netherlands correspondent. He splits his time between IPE and its Dutch-language sister publication Pensioen Pro. Before joining IPE following a move back to Amsterdam, Tjibbe worked in London for several years writing about fund selection and portfolio construction trends.
View full Profile