The UK's embattled audit regulator, the Financial Reporting Council (FRC), is to face a wide-ranging inquiry into its operations, business secretary Greg Clarke announced this week.
Former top civil servant Sir John Kingman is to head the review, which will probe a range of areas including the FRC's governance, conflicts of interest and accountability.
In a statement, the watchdog's chairman Sir Win Bischoff welcomed the move.
He said: "We welcome this independent review of the FRC's governance, impact and powers and look forward to contributing positively to it.
"Meeting public expectations means using our powers effectively, working closely with other regulators and identifying where gaps in those powers exist.
"The review will ensure we are best placed to support UK efforts to attract investment in business for the long term."
"The review will ensure we are best placed to support UK efforts to attract investment in business for the long term."

Sir Win Bischoff, FRC
The Kingman review will also look at the FRC's use of external legal advisers, its relationship with government and its funding arrangements.
The UK audit market watchdog has come under sustained fire in recent months following a series of high-profile corporate failures.
During a parliamentary hearing into the collapse of services group Carillion, politicians accused the FRC of being "toothless", "useless" and "ineffective" as a regulator.
Sir John Kingman was a civil servant at the UK Treasury before he quit to take over as chairman of insurer Legal & General in 2016.
Questions raised over review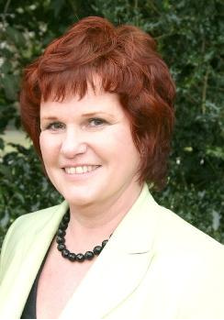 Long-standing FRC critic Sharon Bowles, a member of the UK parliament's upper house, gave the announcement a cautious welcome but warned that the scope of the review was cause for concern.
Baroness Bowles told IPE: "The reference to 'safeguarding the UK's leading business environment' could be taken as preserving the light touch that has resulted in poor governance.
"It is important that there is a public interest or common good remit for the FRC to counter those that are regulated and those that seek returns prevailing over employees and financial stability."
Baroness Bowles, a former chair of the European Parliament's Economic Affairs Committee, has so far tabled 53 parliamentary questions on a range of issues dealing with the FRC's public body status, governance and conflicts of interest.
In addition, critics of the decision to appointment Sir John to head the review have raised questions over his independence to IPE.
FRC board minutes dated 23 September 2013 indicated that he had previously praised the regulator's work.
The minutes read: "Mr Kingman noted that the FRC was regarded as a professional and balanced regulator and its functions were of significance to the economy."
In response to a question from IPE about the minutes, a spokesperson for BEIS said: "Sir John Kingman has a wealth of private and public sector experience. His appointment was made in line with Cabinet Office propriety and ethics standards."