---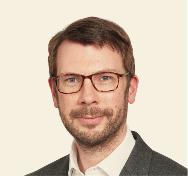 The assets of the 1,000 largest European pension funds increased by 7% to €7.72trn in the last 12 months. This robust asset increase is set against a volatile backdrop in terms of asset prices and markets in the latter part of last year.
IPE's editorial research team compiled the figures in this supplement over the summer of 2019. The primary sources as always are the annual reports of the pension entities themselves, with some data from supervisors and associations, or the S&P Capital IQ database. We use the most recent data available or a calendar-year-end figure for balance sheet, investment assets or IFRS plan assets. In certain countries the publication schedule for annual reports only permits earlier data to be used.
Endeavouring to measure retirement assets across a wide range of different countries and regulatory systems means taking a fairly agnostic, and open, approach to inclusion within our universe.
The guiding criterion is that the asset pool in question must be for the purposes of retirement funding. This can be at sovereign pension fund level, as in the case of the Norwegian Government Pension Funds, the Swedish AP funds or France's FRR . Or they can be first-pillar funded entities, as in Finland. In most cases, however, the assets relate to dedicated occupational pension funds. Life insurance and third-pillar pension assets fall outside the scope of this exercise. Where the pension fund is a separate legal entity we usually quote the legal name. In other cases, for clarity or brevity, the name of the associated sponsor is used.
Overall, we note the increase in transparency of data in the occupational pension sector in recent years. Yet the picture remains patchy and in some cases, particularly where we have relied on IFRS pension, the data may not disaggregate assets between different countries. In each case, IPE has made every effort to provide an accurate snapshot of the legal entities and their assets across the different countries, taking into account the heterogeneity of pension systems.
There is a wide number of sources of data for European pension funds – with associations, the OECD and others producing somewhat differing numbers using a different set of approaches.
Other figures in our report have been sourced from the OECD's 2019 Pension Funds in Figures and Pension at a Glance reports. Working population figures were sourced from the World Bank database. The Mercer 2019 EU Asset Allocation Survey was used for aggregate asset allocation data unless otherwise specified.
Liam Kennedy, Editor, IPE
Please help us improve our data in future by directing comments to dominic.gane@ipe.com . We accept no liability for errors or omission